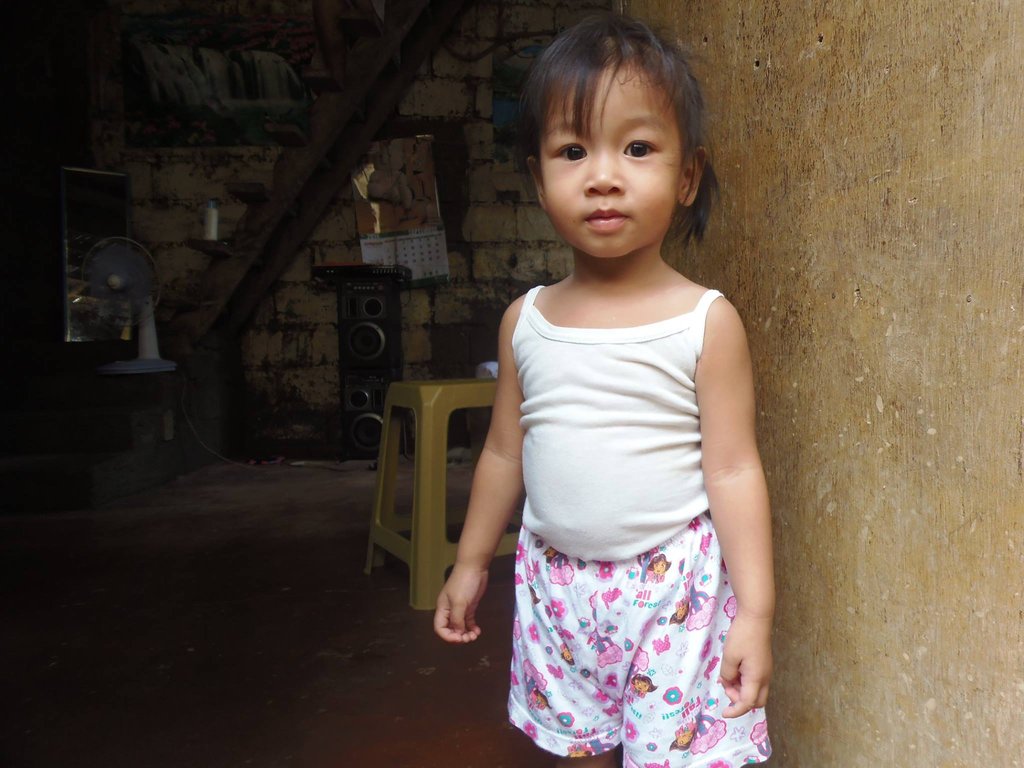 On September 19, 2014, Tropical Storm Fung-Wong (known locally as Mario) struck the Philippine island of Luzon. Heavy rain caused flooding in many areas, including across Metro Manila, and almost 130,000 people were forced from their homes.
In Barangay Banaba, just outside of Manila, around 1,500 people were evacuated as nearby rivers burst their banks. But for some, the flood waters rose too quickly and they became trapped in their homes.
One of those trapped was Lee, who is just one year and nine months old. Lee's mom, Erika, has Lee and a nine month old son to worry about. So, when the rivers suddenly burst their banks she wasn't able to evacuate in time.
We asked Erika how she felt when she realised she was trapped and she had this to say:
"I was already in panic mode, because I have an infant and one more tot that were with me. I was so scared and already cold, because everything were drenched"
But thanks to your extraordinary generosity help was at hand through community-based rescue boats. These boats, funded by your donations, stand ready all year round in the areas most prone to flooding. During these latest floods one of our large boats soon arrived to bring Lee, her brother and their mom, Erika, to safety. Erika had this to say about her rescue:
"We were all happy because we boarded a bigger boat and our breathing became normal again"
But Lee's family weren't the only ones helped. Thanks to your donations three of our boats saved 185 residents who were trapped during tropical storm Mario. Because of you, Lee and many more people are alive, safe and well despite the severe weather.
This almost certainly won't be the last severe weather that Banaba's residents will have to cope with – and that's why we hope you'll give what you can today to fund even more boats.
Thanks so much, and we wish you all the best.