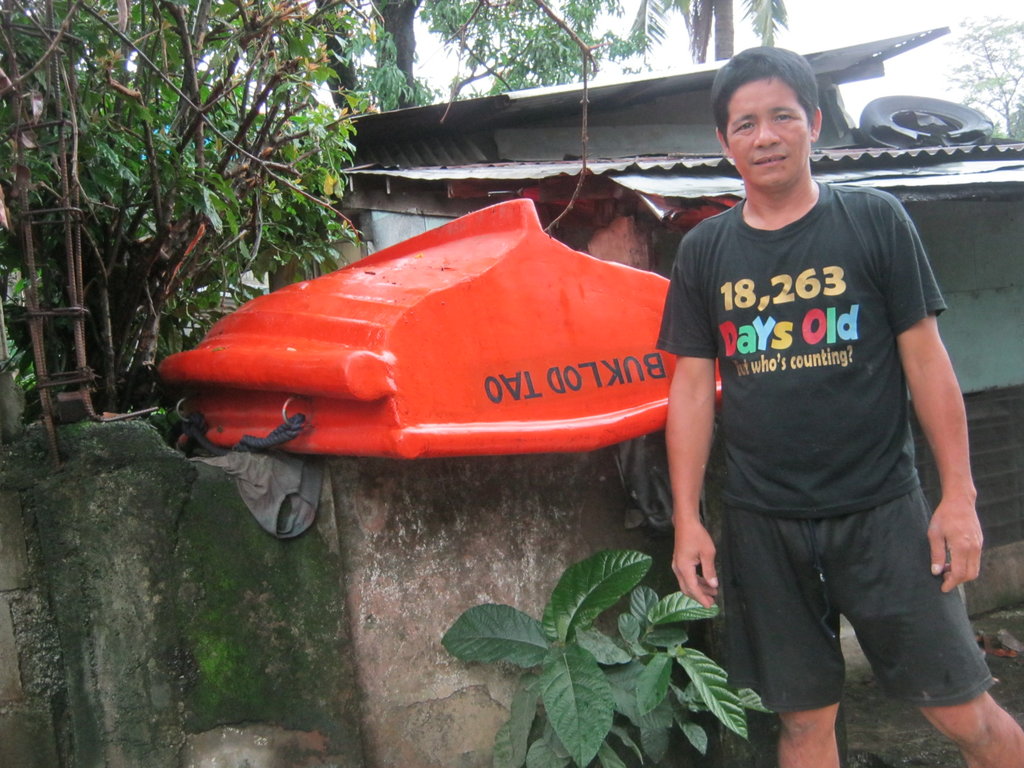 On July 16th, typhoon Glenda slammed into Manila bringing hurricane force winds and rain. The community of Banaba is regularly flooded by storms like Glenda but, thanks to you the community leaders of Buklod Tao stood ready to respond with flood rescue boats.
Their boat crews monitored the level of the river throughout the previous night and their boats, which you provided, were readied. These boats are prepositioned all year round in the areas most prone to flooding and have rescued many families in the past.
When Glenda finally hit Banaba the community was whipped by strong winds and rain. But in the end, it was the wind which caused the most damage. The rivers did not swell and the boats were happily not needed this time. This didn't mean the boat crews stood idle however.
For example Rene, boat crew leader in the Laylayan area of Banaba, noticed a tree that was threatening to fall on his neighbors house. Rene insisted that his neighbours evacuate and when the tree later destroyed their house no-one was hurt as a result. We asked Rene to describe how he felt after the storm and he had this to say:
"I have been doing this kind of assistance to my neighbors for many years. It is already an automatic action for me not responding is not being true to myself. I should do what I must do even during times of affliction and adversities"
This almost certainly won't be the last severe weather that Banaba will have to cope with this year and thanks to you Rene, and the rest of Buklod Tao, will stand ready to respond with their boats and crew members.
As always, if you ever have any queries about how we're using your donation, please don't hesitate to email Emma@IDVolunteers.org. I would be delighted to hear from you.