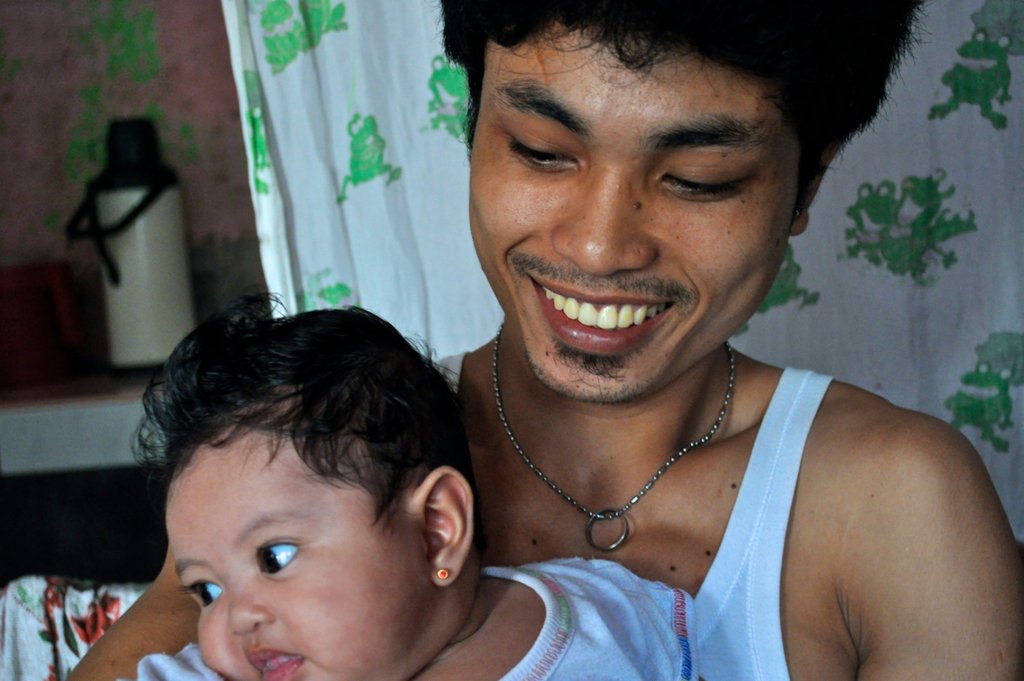 This Thanksgiving, Eric and his family have a great deal to be thankful for.
During floods, in August this year, rapidly rising flood waters trapped Eric and his two month old baby Erica Mae on his home's second story, leaving him with few options to escape. "If there hadn't been a boat, I would have made a raft out of wood and Styrofoam for Erica and then swum toward higher ground."
The dangers of putting a baby on an improvised raft in fast moving floodwater are obvious.
Happily, thanks to you, the rescue team in Eric's neighbourhood has a boat. They were alerted to the trapped baby, went to the house, and brought Eric and his daughter to safety.
During the August floods, Eric and his daughter we among hundreds of people rescued by boats you funded.
As families across the US sit down to give thanks, we wanted to let you know that Eric and hundreds of other people in Banaba are thankful for you.
We wish you a very happy Thanksgiving from Banaba and our staff at IDV!