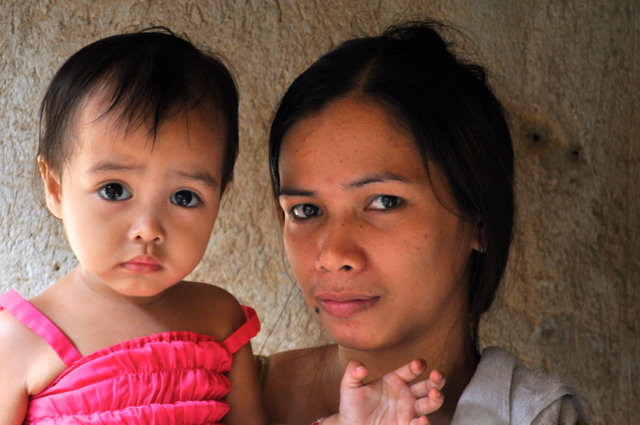 As we canvas Banaba to understand how many more rescue boats are needed, more dramatic stories of families rescued during the August floods are emerging every day.
When floodwaters trapped Belanie on his second story with her two-year-old daughter, Chamsey, Belanie didn't have many options. "If there hadn't have been a boat I would have made a raft for Chamsey out of Styrofoam. The water was over my head, so she would have been on the raft with me swimming."
The dangers of putting a baby on an improvised raft in fast-moving flood waters can hardly be overstated. Happily, thanks to donors like you the rescue team in Belanie's area did have a rescue boat. They took Belanie and her little girl out a second story window and brought them to safety.
Belanie and Chamsey were just two out of hundreds of people rescued by donated boats during the August floods. Donors like you made those boats possible – thanks so much!
But there are still rescue teams that don't have boats, and that means that dozens of families like Belanie's face an uncertain future the next time floods come. We're committed to building more boats so that all of Banaba can stay safe during flooding, and GlobalGiving is here to help!
Tomorrow, GlobalGiving will top up your donation by 30% to help us build rescue boats. That makes tomorrow a great day to give in support of families like Belanie's.
We hope you'll give what you can tomorrow and share this great opportunity with friends and family!