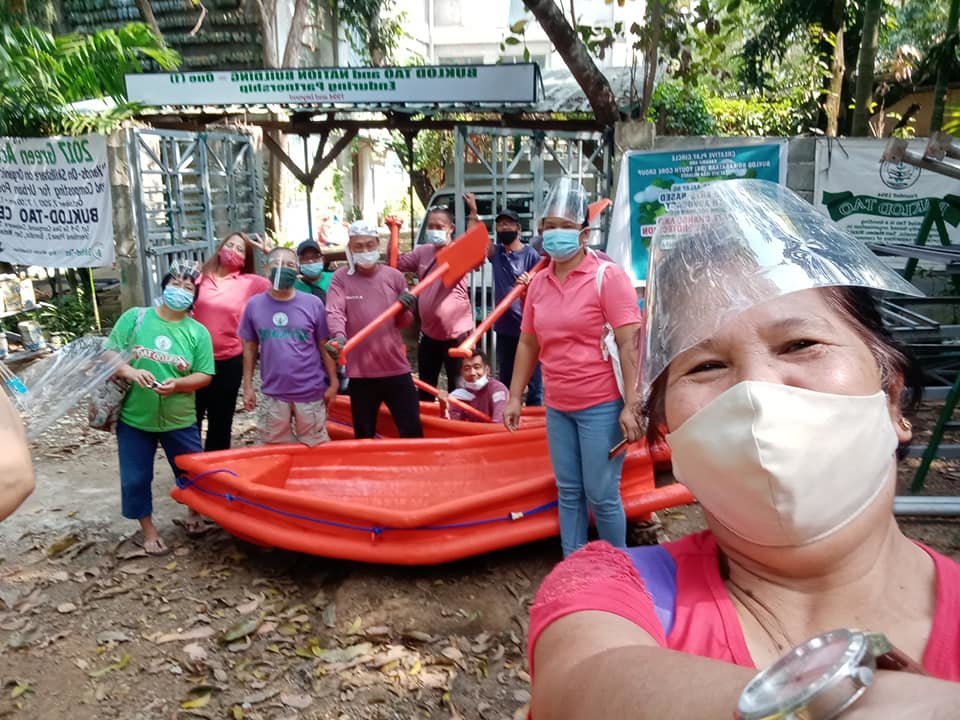 It's hard to believe that the 2021 Pacific typhoon season is now less than a month away.
Typhoon Vamco, known locally as Ulysses, only struck just before Christmas, bringing widespread devastation to Luzon, the island on which the capital Manila sits. However, Ulysses hit right at the end of the previous season, meaning that affected communities have had little time to recover and catch their breaths before getting ready to brace for impact once again.
Our amazing local partners Buklod Tao have used this precious time to do everything they can to prepare for the next round of storms though, including helping to provide new flood rescue boats and making sure the existing fleet is being utilised as effectively as possible.
Buklod Tao's founder and President, the indomitable Ka Noli, explained about the new boats:
"We are once again in a lockdown mode similar to last March/April last year due to the increase in the number COVID-19 cases all over the country. Thus, non-essential volunteers do not report to Buklod Tao Center due to safety protocols.
But amidst the pandemic we still are organizing essential work and managed to fabricate two units of the small design fiberglass rescue boats. These boats were commissioned by the St Vincent Foundation for use in Sition Olandes, Brgy. IVC (Industrial Valley Complex) in Marikina City. This area lies next to the mighty Marikina river and is ever more frequently affected by the rising waters now.
The boats were proposed, approved and constructed very quickly, all this was completed between the later part of February and the last week of March 2021. Hauling to Sition Olandes (named after Holland) was undertaken after the Holy Week, 7th April."
Ka Noli went on to explain about the planned changes to the deployment of the existing fleet:
I have started talking to a prospective leader of a new Disaster Risk Reduction (DDR) team here in the Baybay Ilog 2 area of Banaba. This area was really engulfed by the flood waters of nearby Nangka River last November 2020 during typhoon Ulysses.
We estimate there are 150-200 families residing here, very near the Nangka River, and this particular area has no rescue boat coverage at all. So, we would like to earmark the Graheme Maher boat, provided by IDV, to this community. This boat was used before in North and South Libis, but there are several small rescue boats also in this area that can help. So, please do not worry about these areas being endangered.
We have asked the prospective DRR team leader, Jhun Sarte, if there is a sufficient space where The Graheme Maher boat could be dry-docked, and stay free from damage. The Graheme Maher could stay put here at Buklod Tao Center grounds if not and we could simply haul it when typhoon warnings are raised".
We're pleased that yet more vulnerable communities are benefitting from the protection of flood rescue boats and we're currently using some of your donations to this project to undertake some repairs to the Grahame Maher before its redeployment. We're also continuing to raise funds for more rescue boats so that even more communities can benefit in future.
Once again, thank you so much for your ongoing support, and if you ever have any questions please don't hesitate to email Andy@IDVolunteers.org. I'd be delighted to hear from you.