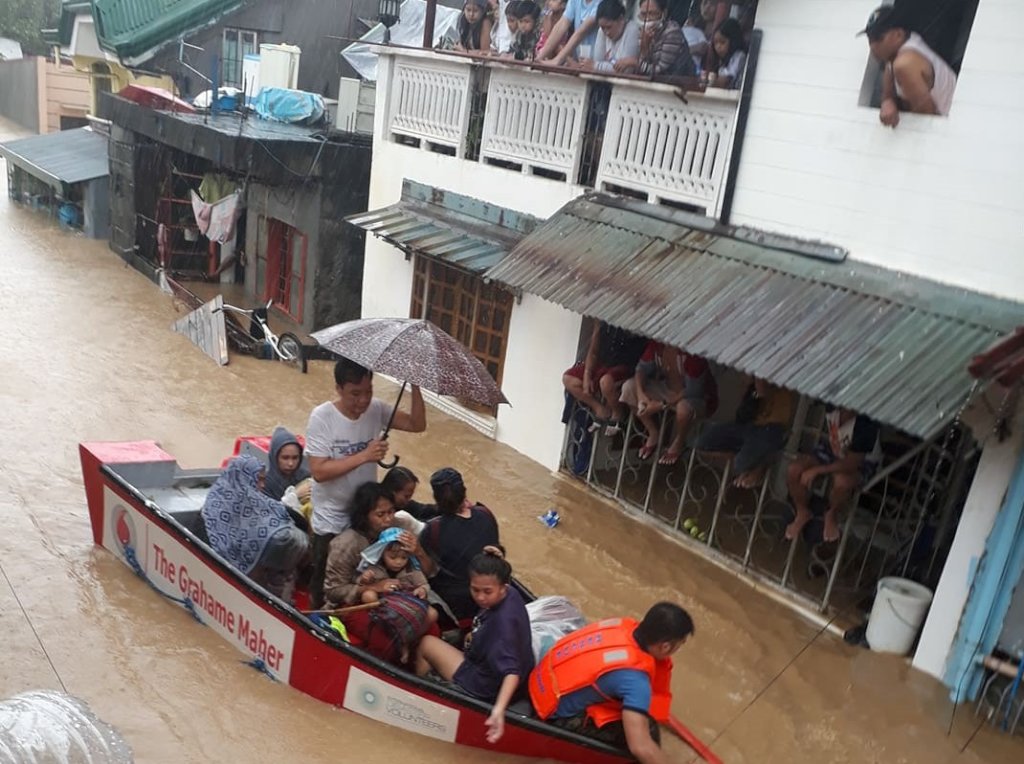 Last month the Philippines was sadly struck by another deadly typhoon. Typhoon Vamco, known locally as typhoon Ulysses was the tenth typhoon of the 2020 Pacific typhoon season. Yet, this powerful category 4-equivalent became the second costliest in the country's history.
In Metro Manila, Ulysses brought the worst flooding since typhoon Ketsana struck in 2009. For the residents of Banaba, just outside the capital the rapidly rising flood waters soon inundated houses leaving many residents trapped.
Thankfully, because of your amazing support over the years, these residents had flood rescue boats near to hand to protect them.
For example, in North and South Libis the Grahame Maher boat helped protect around 800 families and saw heavy use throughout the typhoon. Similarly, the Chris Taylor boat was immediately launched to protect the 500 families living in Zone 6, Barangay Ampid 1.
We've included some photos of these boats in action and we think they show better than words how important your support of this project really is. Thank you!
Yet, the flood rescue boats you've helped provide aren't just protecting flood prone communities in Manila.
In our last project report we explained how we were just starting construction of a brand new boat destined for the Sierra Madre Mountains. That boat was completed in late September and delivered soon after. It was a hard slog into the mountains but the new Punduhan ng Dumagat boat is now helping to protect 60 indigenous families in case of the collapse of a nearby damn.
We hope such a collapse never happens, but as the boats in Manila show, it's better to have them and not need them, than the other way around.
Once again, thank you so much for your ongoing support, and if you ever have any questions please don't hesitate to email Andy@IDVolunteers.org. I'd be delighted to hear from you.