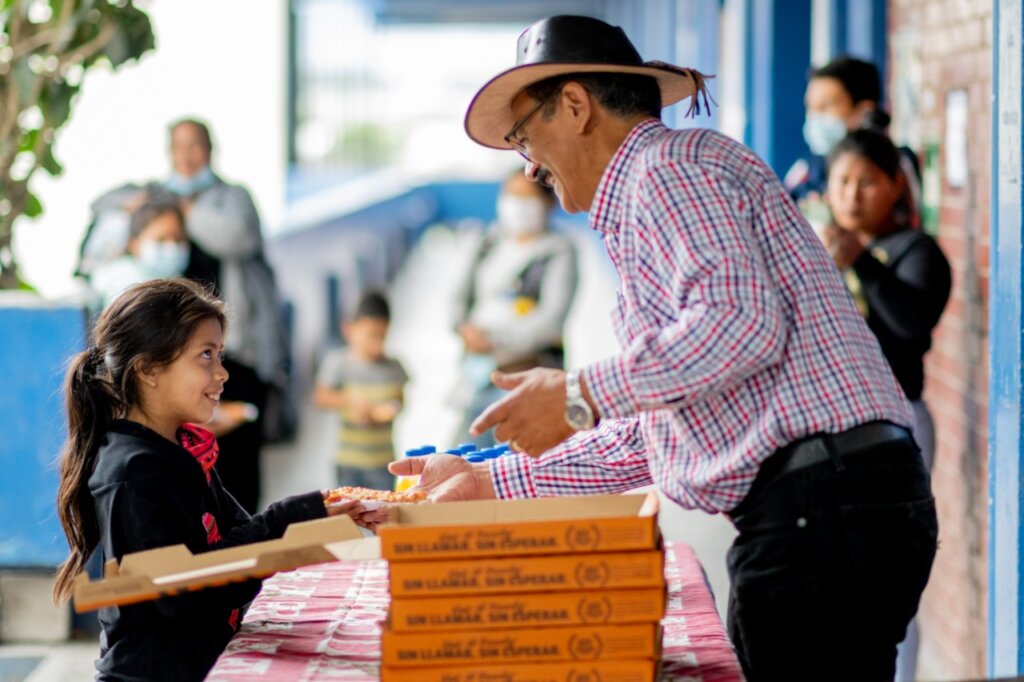 Report from Sep 13 to Dec 31, 2021
Brief description of our project. The El Lustrador Foundation (ELF) helps poor children in Guatemala with their educations, and helps their families with basic needs. This year during our fundraising campaign ELF raised money to provide for these needs and something else: A room to eat in, and to come together when the pandemic lifts! ELF continues to work with the community that lives adjacent to the Guatemala City Basurero, or landfill, and the kids who attend Manuel Marcos Martinez School. The families in this community scratch out a living by scavenging at the landfill, and their children attend the local school.
This year, food and a room were the highest priorities. Parents are not able to provide enough food for the children because part of the landfill has been closed during the pandemic. Also, we proposed to build a cafeteria and assembly room for students to gather during hurricanes and other times.
Our fundraising went well in 2021: from Sep 13 to Dec 31 2021 we received $11,519 in donations for our goal of $50,000, in 124 donations from a total of 85 different donors. And on December 23rd we received an additional $9,000 donation from a single donor! Because of these donations the Board of Directors of ELF -- René, Linnea, Don, Claudia, Eddie, Mimi, René Jr., Elba, Dexter, and Tatiana – as well as our amazing volunteers in Guatemala --Marta, Caissa, and many more friends that helped and are helping raise funds --were able to distribute food to more than 200 families for the Day of the Children, in October. And for Christmas, René Corado celebrated in person in Guatemala with the children at Manuel Marcos Martinez School with clowns, breakfasts, gifts, and bags of groceries.You, the donors, made this happen!
In November René Corado traveled to Guatemala to talk with authorities from the School and an architect, to plan for the Cafeteria and Assembly room. Students told him during his visit: "I will continue going to school because when I grow up. I want to be a teacher, to teach children like me" (Estefani). "I like school. When I grow up I want to be biologist to save the birds" (Erick). "I prefer to come to school because I can write a book and help children like me as Don René does" (Alison). Please see below the photos of some of the beautiful children we serve.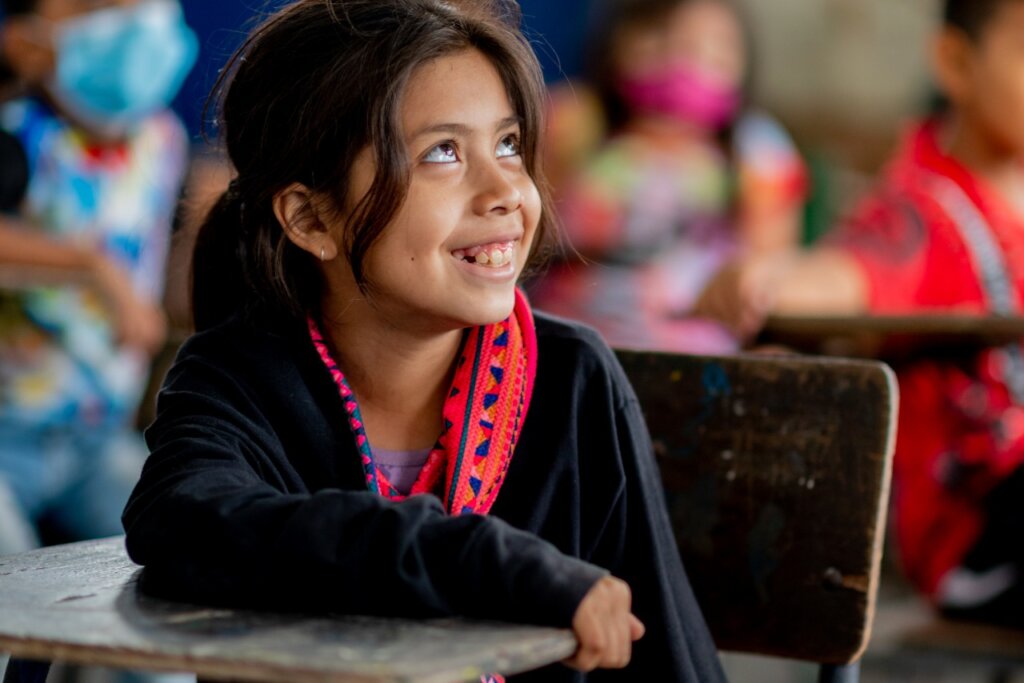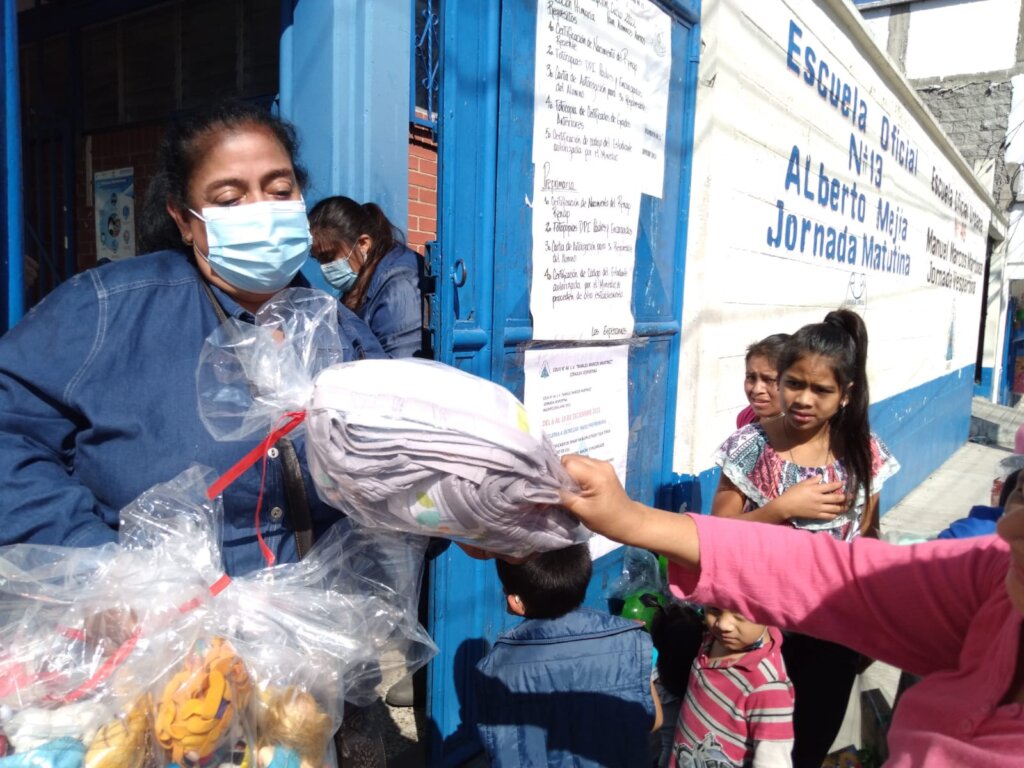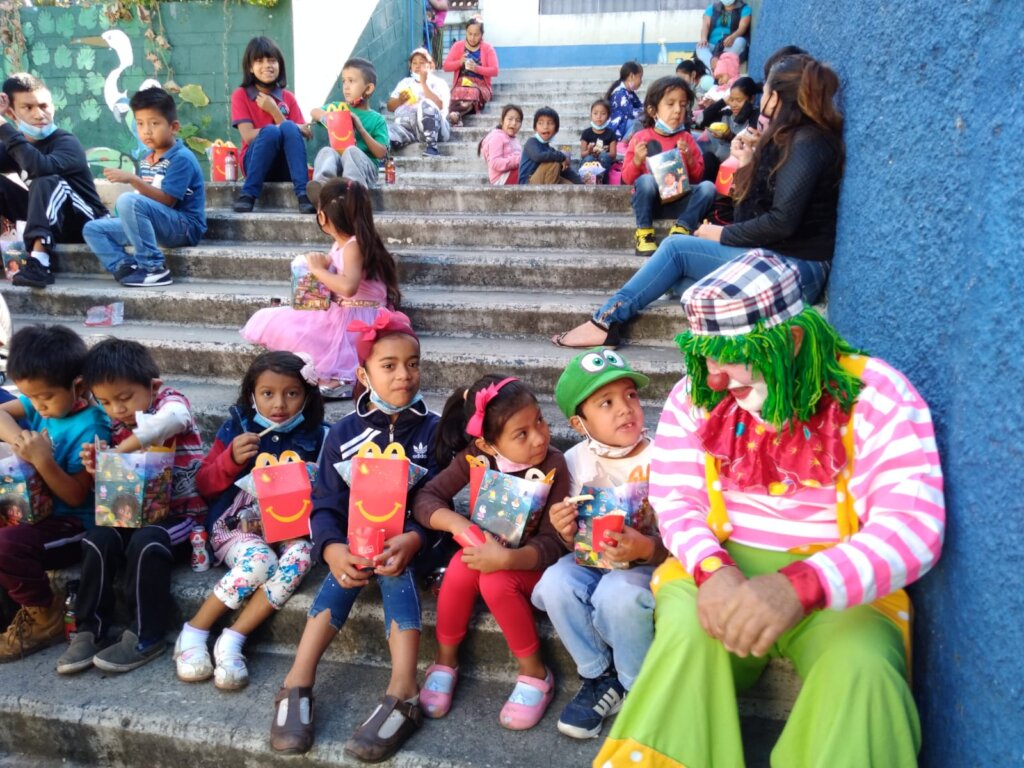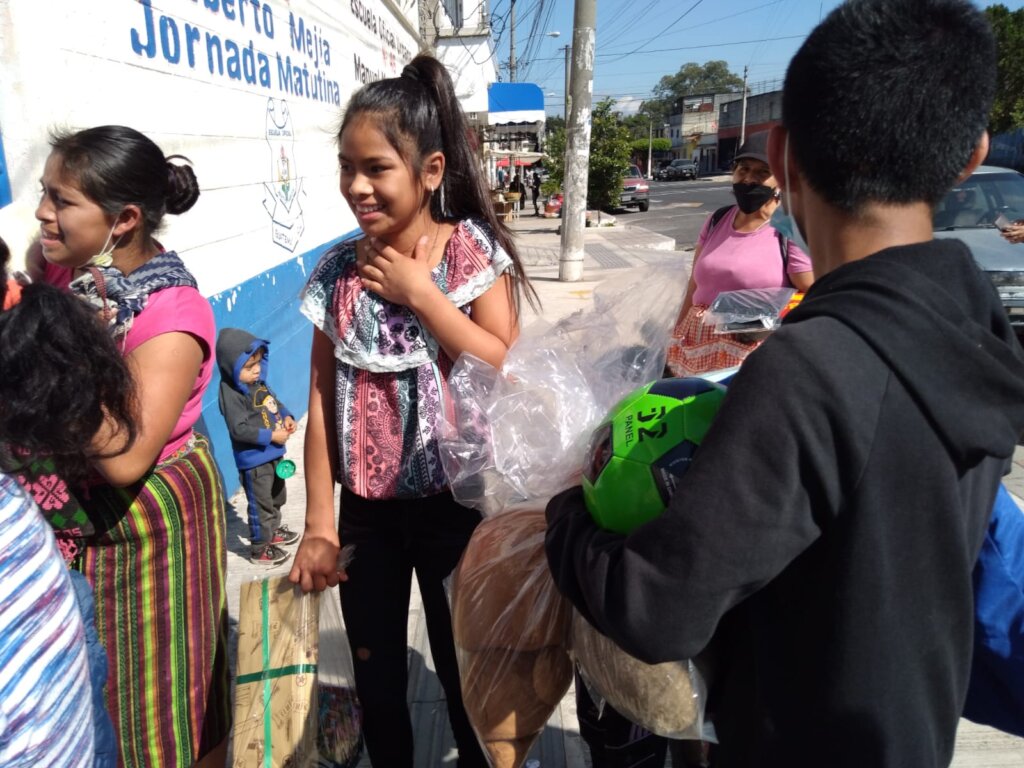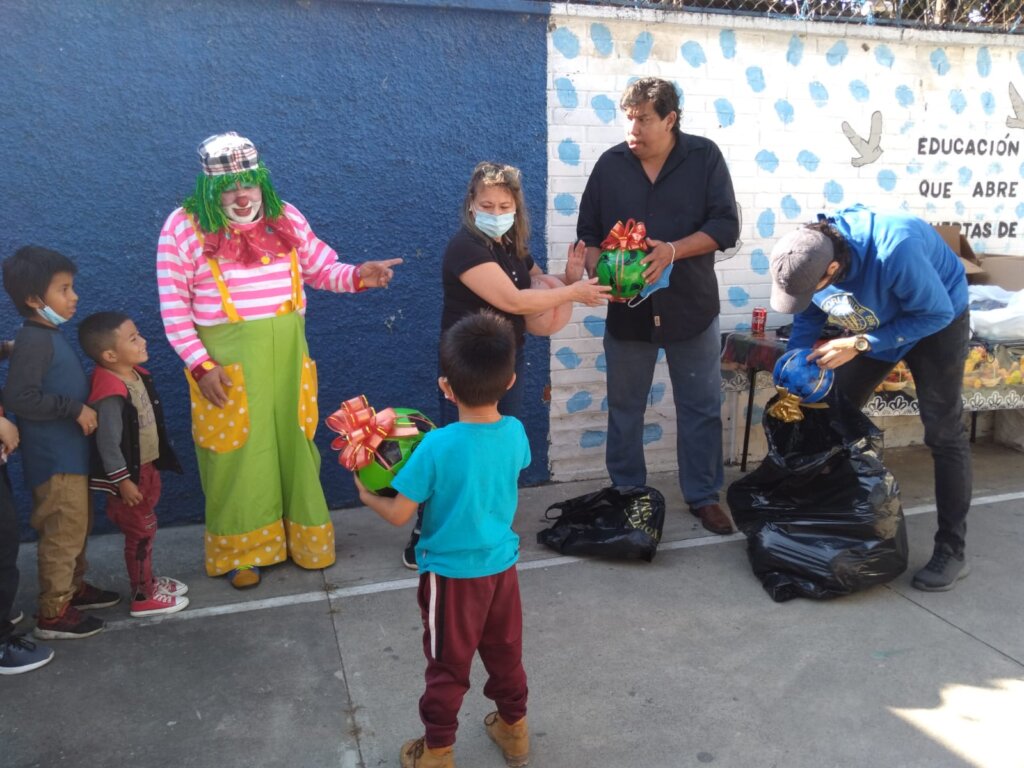 Links: