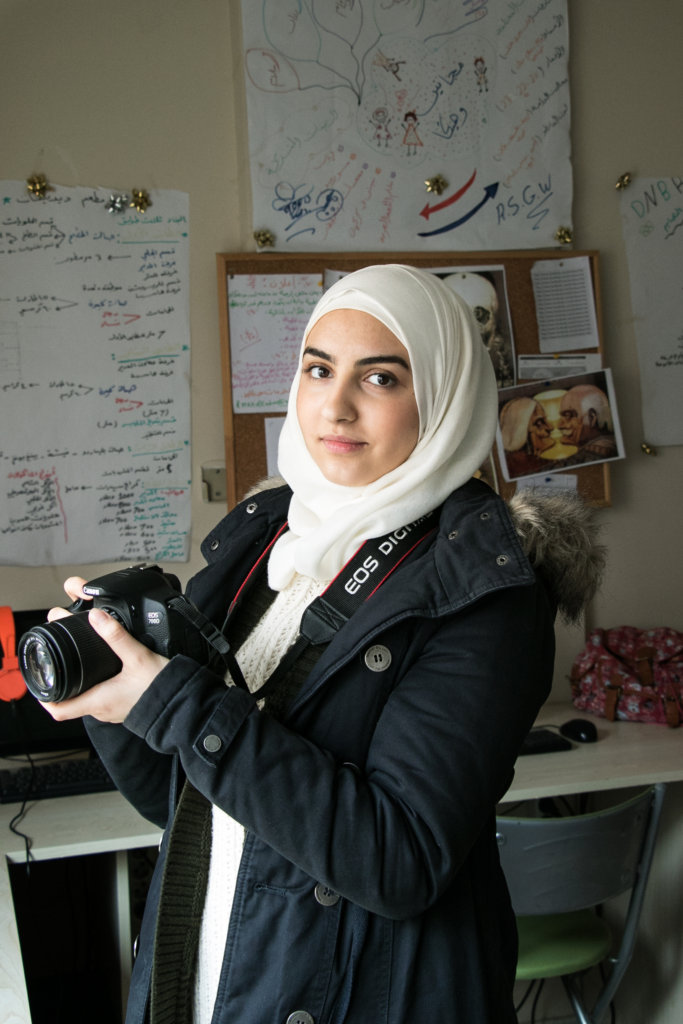 Since our last update after completing 2 of our 5 projects, we executed all the remaining 3 projects we planned to deliver. Lots of collaborative effort went into these new projects as we built & created the scope, decided on program participants, created weekly schedules, and recruited professional educator staff with our partner organizations in Turkey. These projects were unique and new, and they were all built around the needs of the refugee children to enable them to grow and learn and provide enrichment in their lives.
We are grateful for the support we received from our donors and GlobalGiving platform that enabled the financial means of providing this support to the Syrian refugee children, and their Moms. We received great feedback from the beneficiaries, both children & participant moms showed their happiness, appreciation of such social and educational support. We strongly believe that we achieved our objectives and brought order, solidarity and normalcy in their lives.
We hope that you will be able to see their happiness via our visuals, and the stories we share about them in the links, and we look forward to continuing our support during the second half of 2016, and beyond in 2017..
Project # 3: Sponsor A Child's Education & Social Enrichment (Arts4Kids, Turkish4Kids): We sponsored & supported 100 children in Kirikhan town near the border in one of the community centers.
Funding for this program provided Turkish language classes for 100 kids in a well-established Community Center in the border town of Kirikhan. Language is the most sought after skill in a new environment. It is a critical skill to adjust to a new life, and speaking the language enable kids to catch-up on reading & writing and grade level education. In addition to acquiring language skills, the children has received drama lessons, drawing, photography workshops and took computer lessons. All posted pictures in this report (displayed down) are from Kirikhan Community Center, and shows children activities.
Project #4: Empower the Mothers & Children(Arts4Kids, Music4Kids)Started in March 2016, sponsored & supported100 Moms (along with their children).
Refugee moms, especially single moms, face the pressure to find work immediately. Acquiring basic Turkish speaking skills are critical for finding a job for self reliance, be knowledgable about the social services they can benefit from and ultimately start supporting their families. As the Moms were receiving language courses, the program held hip-hop dance and rap workshops for their children in the same facility. This field of dance art is very open to self-expression of the children, and therefore we aimed to improve their confidence and social expression skills. Please visit our story link to see the children in action:Helping Refugee Children Hip Hop out of this Crisis!
Project # 5: Knitting Shop: Investing in Syrian refugee women to help themselves and self-support education for their children.
According to UNHCR, 75 percent of the Syrian refugee population is women and children. In Turkey, 22 % of Syrian heads of household outside of camps are women. They are mostly single women who lost their spouses.
BTF has funded a "knitting shop" program for refugee moms. 20 refugee moms were supported though this life changing cooperative-social initiative, they came together and knitted winter essential goods such as winter hats and scarfs that created self-support for their own children. Visit our story link to hear about the personal stories of some of these women: Syrian Refugee Women Knitting for a Better Future
Key benefits delivered in this project:
Syrian Women worked as a team, collaborating and communicating more tightly, benefiting from the natural therapy that knitting gives.
These women knitted winter essentials to support their own children for education (covering school expenses), and in parallel gained self confidence via this small business opportunity.
BTF had distributed these knitted goods under existing 4Kids programs to the needy children in schools in the eastern part of Turkey.
Pictures from Project # 3- Children at Kirikhan Community Center in Kirikhan (courtesy of YUVA ).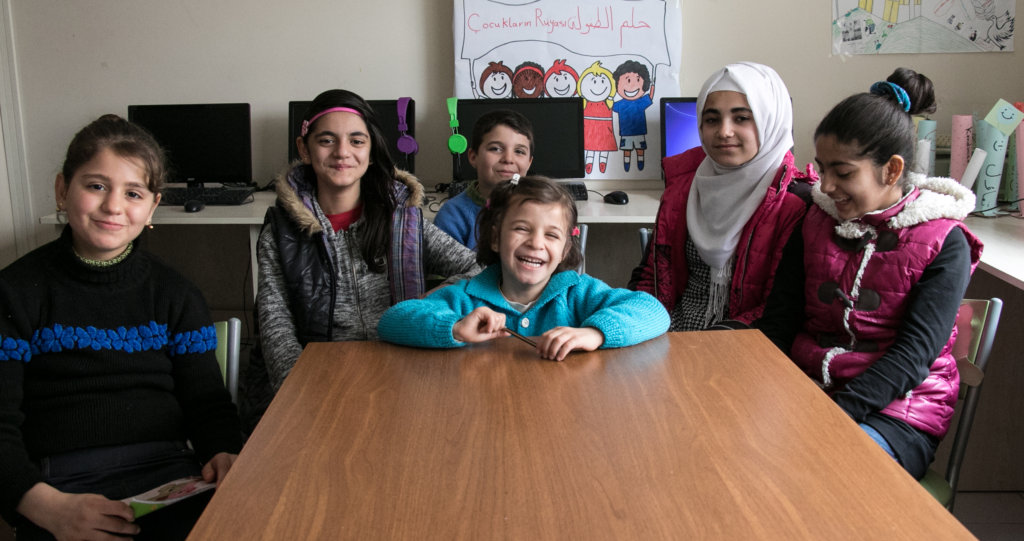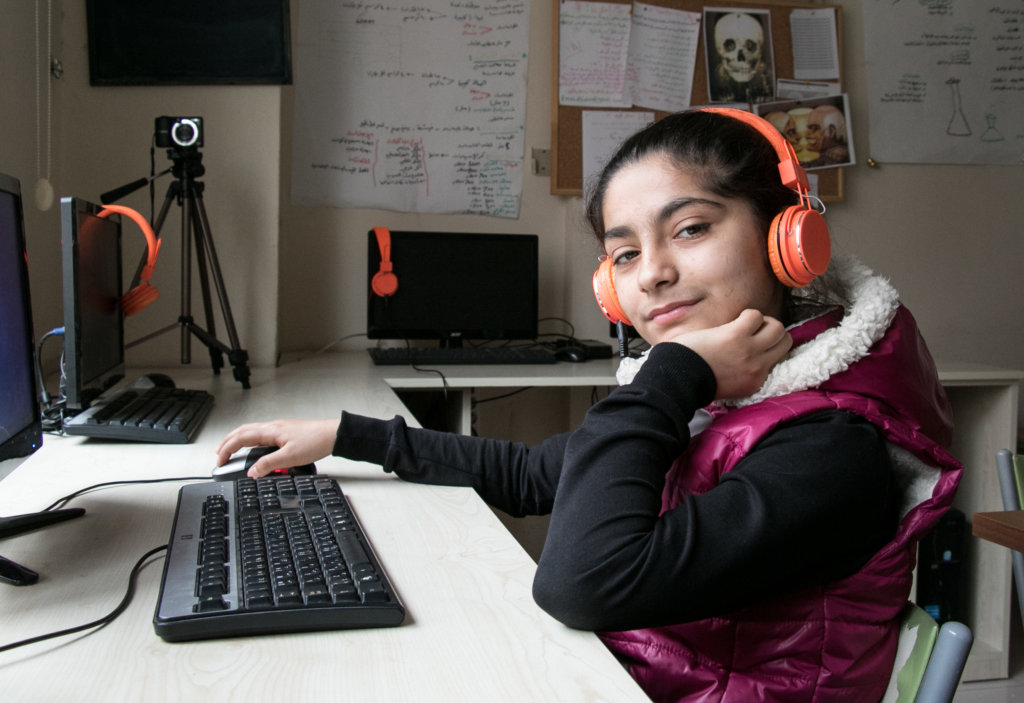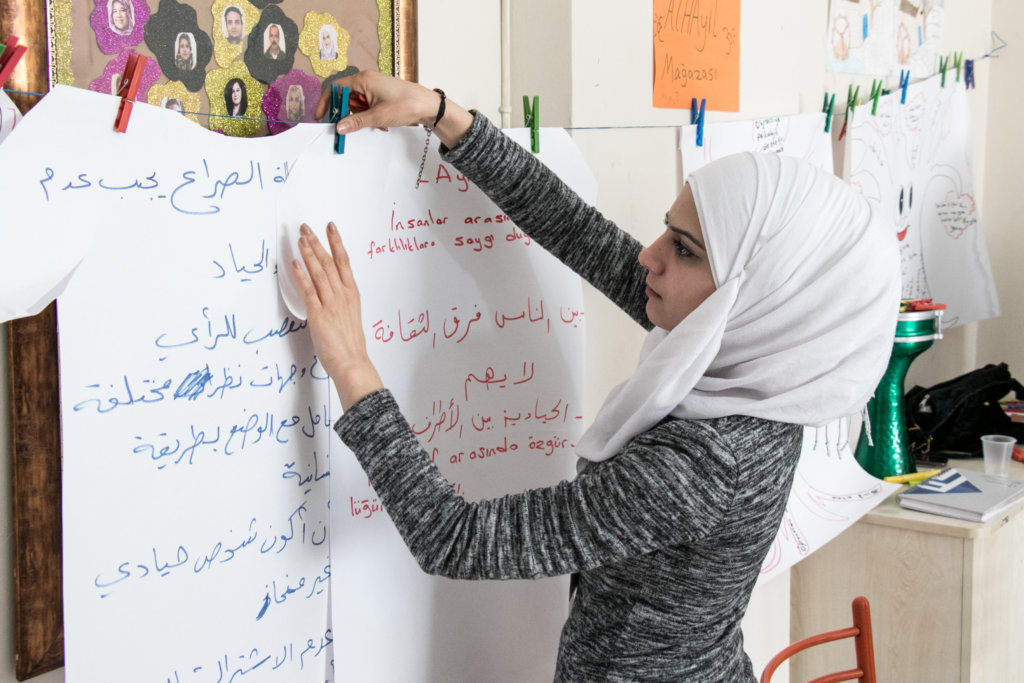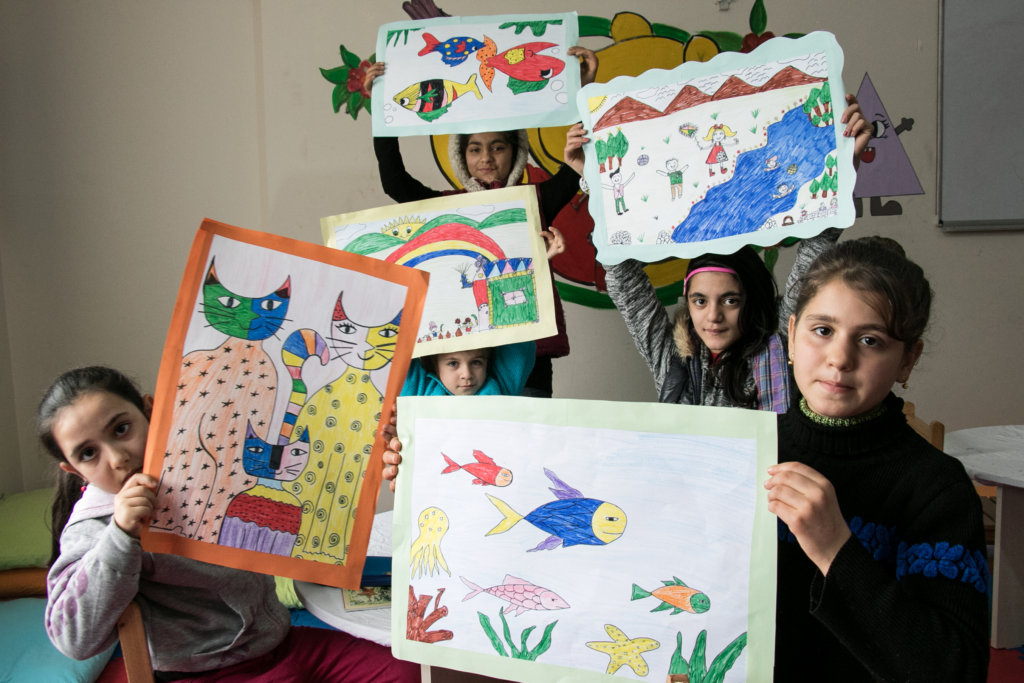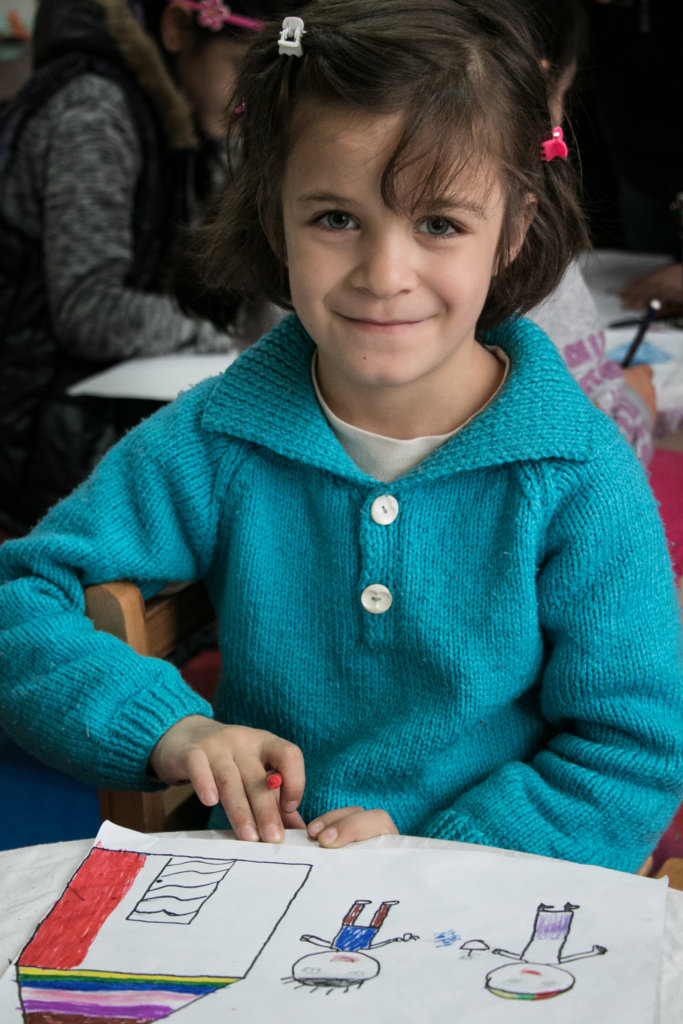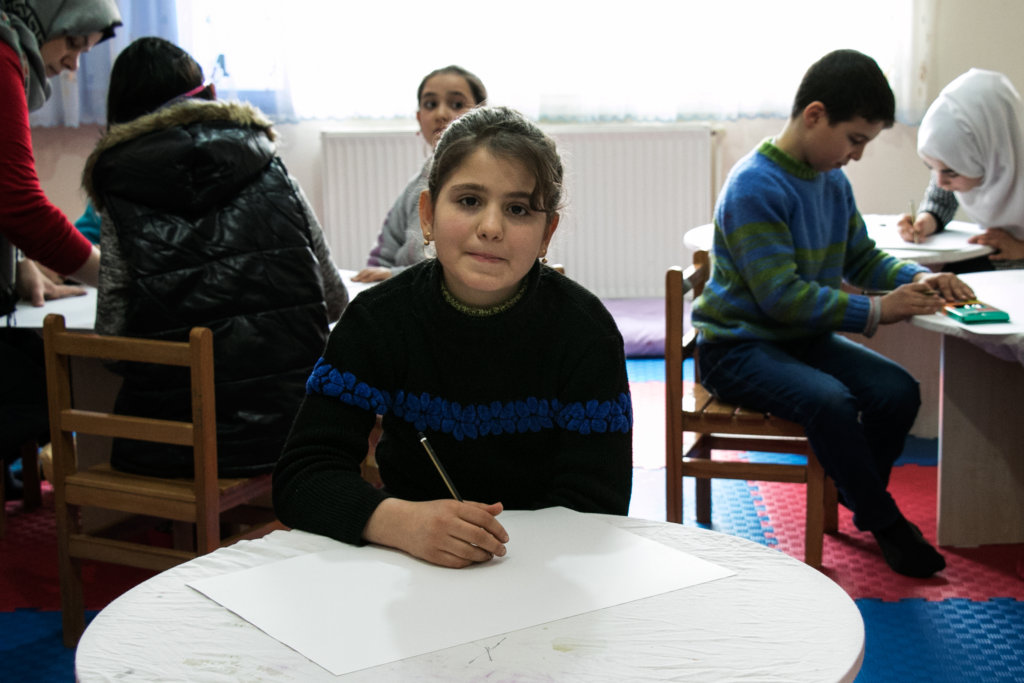 Links: