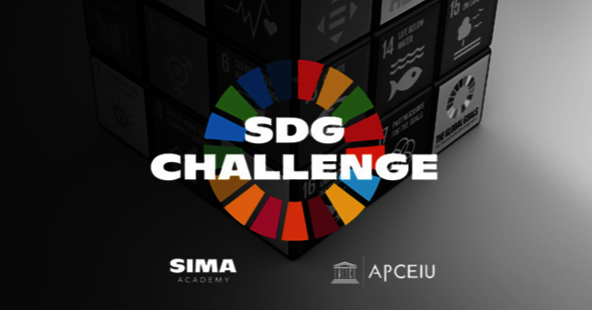 Serving over 86,500 students and educators in 60 countries with award-winning and authentic storytelling from across the globe, SIMA Academy serves 21st century literacy, global citizenship education, human rights and cross-cultural teaching with dynamic media resources.
Selected from the finalists and winners of the annual Social Impact Media Awards, SIMA Academy is a global, ever-current and expansive streaming platform presenting the gold standard of social-issue cinematic storytelling. It provides access to a carefully curated collection of over 200 award-winning short documentaries and Virtual Reality films with learning resources and participatory skill-building lesson plans.
In June, we kicked off the second edition of The SDG Challenge: Advancing Media Information Literacy And Global Citizenship Education Through The Power Of Film. In partnership with UNESCO-APCEIU, 160 educators from across the globe are participating in this online course. By the end of the course, they will unlock the power of film to take their students beyond school walls, inspiring them to be media and information literate global citizens and active contributors to a more equitable and sustainable world.
Last month, we renewed and strengthened our collaboration with Inspire Citizens, extraordinary partners spreading the love for SIMA ACADEMY at conferences in Europe and Asia, as well as integrating the platform as a resource to enhance their own work with school partners in areas of humane technology, eco-media, and civic literacy.
Thank you so much for your ongoing support!
With warmth and gratitude from all of us at SIMA Academy
Links: