Project Report

| May 8, 2019
Presenting at the Forum : Economy and Competitiveness of the Mediterranean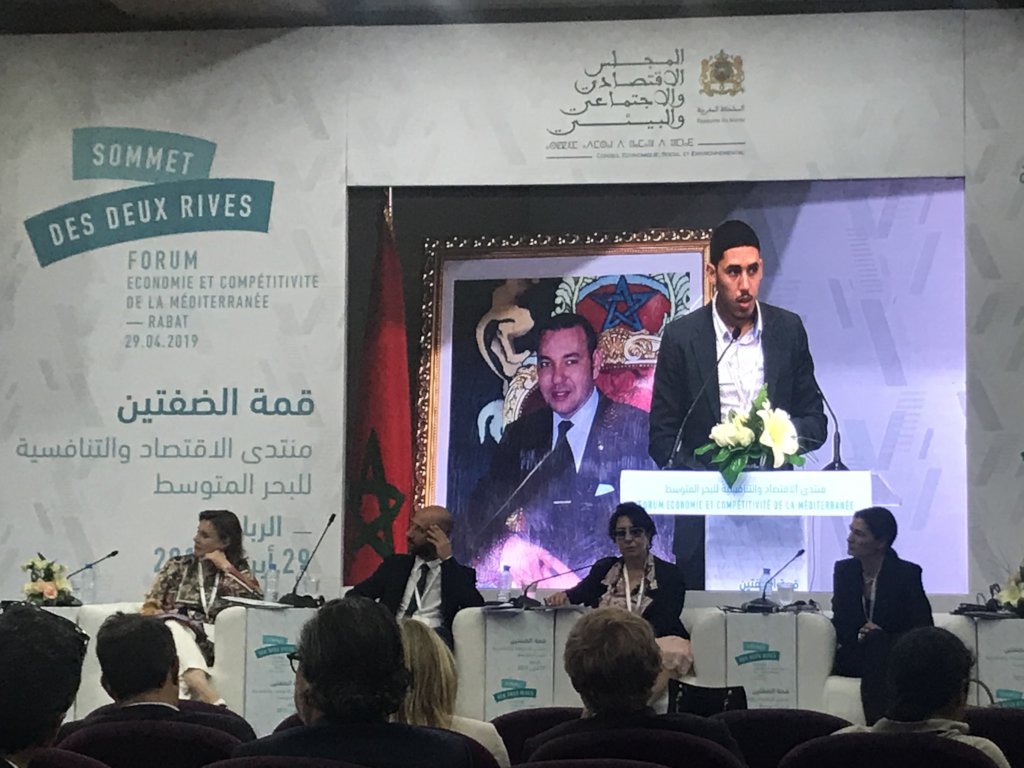 On Monday, the 29th of April, the HAF was invited to the "Economy and Competitiveness of the Mediterranean" forum as part of the Summit of the Two Rivers. This forum was organised by the Economic, Social and Environmental Council (EESC). The challenges concerned economic development but also competitiveness in the countries of the western Mediterranean. Many representatives of civil society from the 5+5 dialogue were present, which allowed for debate and the implementation of concrete initiatives on both sides. The initiatives are also regional, as some of them will help to develop entrepreneurship, the social economy and innovation.
Errachid Montassir (HAF project manager) presented the High Atlas Foundation's project, which is an agricultural initiative with an environmental approach and will enable women in rural areas of the to market their products and learn how to do so. The benefit will go to these women who will be able to make a living from the sale of organic fruit trees, medicinal herbs, and processed product. However, this trade will have an impact on the other side as raw and processed products at attractive prices and high quality will be sold on the European market. In addition, a sale of carbon credits may be set up between the two shores.
The main point is also to obtain organic certifications so that these women can be considered as full-fledged organic companies. During this forum, we heard many projects that were all innovative and encouraging. However, not all projects can be implemented, and only projects that appear to be concrete can be implemented. That is why the day was divided into two stages. During the morning, all the projects were briefly presented, and a debate was initiated for each theme. As for the afternoon, all the projects were divided into thematic workshops, which made us meet in small groups with projects that could more or less join our own.
Knowing that the purpose of this forum is to ideally achieve that all projects are carried out, or at least that all participants benefit from it, we tried during these workshops to find common ground between all our projects and to find innovative ideas to link them together. At the end of this workshop, we had to vote for the projects that seemed to us to be the most easily achievable and concrete. The final projects will be selected at the Summit of the two shores, which will take place on June 24 in Marseille.
With regard to the project: "A Moroccan organic farming initiative for the whole Mediterranean", it was perfectly defended during the "social economy" workshop and we believe that several projects of this session will be able to be connected to each other, including ours, which will considerably advance our project. The HAF initiative was concrete, which puts us in a good position among the projects that will be presented on June 24 at the Summit of the two shores.