Project Report

| Nov 20, 2023
Building Water Infrastructure in the High Atlas Mountains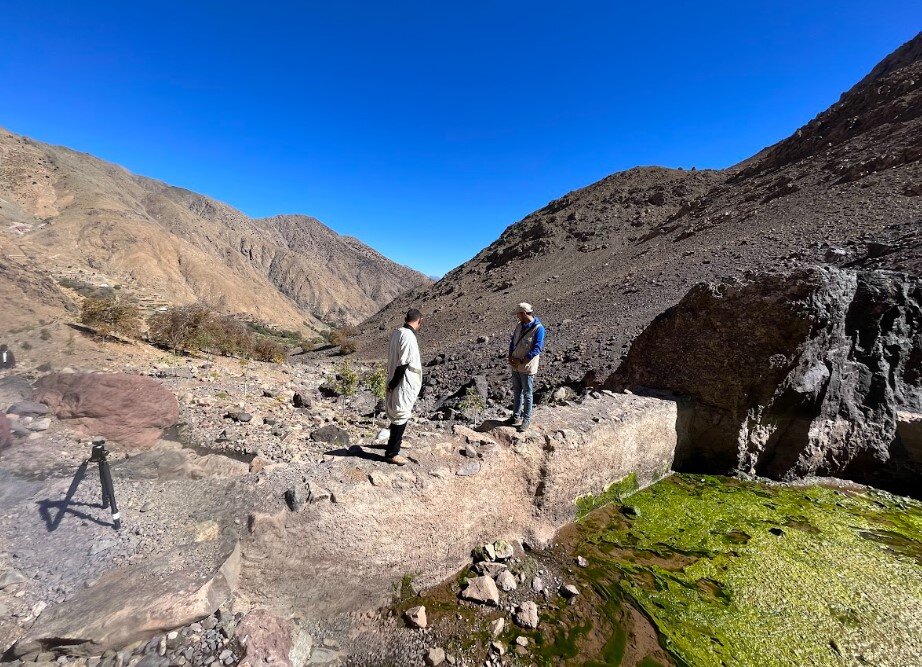 Water for drinking and irrigation is important to Moroccan communities. The recent earthquake has made this pre-existing issue even more critical.
Water infrastructure, such as water basins, pipes, and agricultural terraces have been damaged by the earthquake in the High Atlas, making it very difficult for families to access clean water and irrigate their crops.
Water infrastructure is inherently multidimensional and it impacts health, hygiene, sanitation, agriculture, livestock, and livelihood in a variety of ways.
"One summer five years ago, there was a lack of water and it has not yet returned. We need a tank for clean drinking water in our village, including pipes, a pump, and solar panels. We also need new canals, a water reservoir, and a well." - Mr. Larbi from the Widrarne village, Aghbar commune
By developing clean water sources, we are also investing in preventing waterborne illnesses, which are the leading cause of diseases. Safe water access exponentially decreases infant and child mortality rates, general illness, infection rates, and other critical metrics for public health.
What We're Doing:
We've conducted initial project scoping visits with technical advisors in 15 villages so far to assess the communities' water-related needs.
We have developed proposals for projects that will repair and reconstruct water pipes, water basins, well equipment, waste management systems, and solar pumps in 16 villages in Morocco's Al Haouz and Ouarzazate provinces. For example, based on multiple expert assessments, we seek $800,000 dollars to meet this full range of water infrastructural needs with 9 village communities benefiting 4000 people in the Setti Fadma municipality of Al Haouz.
We are continuing to conduct field visits and consultations with communities in other vulnerable areas.