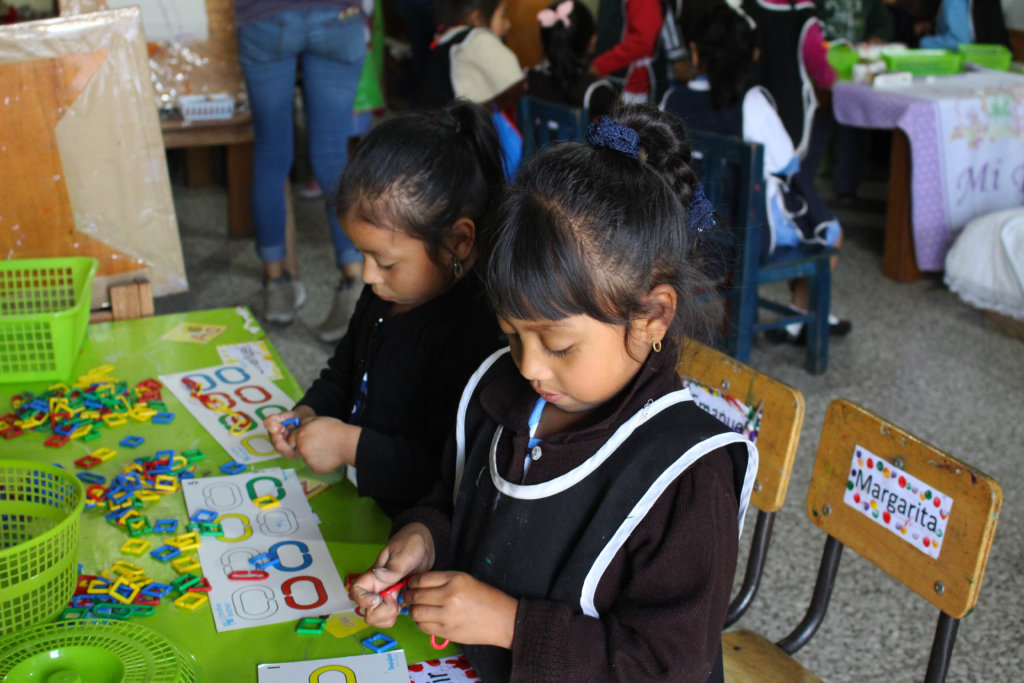 Dear supporters,

We have had a wonderful start to the year here at Niños de Guatemala and we are so grateful for your continued support of the organization.

With March coming to a close and April just around the corner, Ciudad Vieja and San Lorenzo el Cubo are gearing up for for Semana Santa, a week of festivities leading up to Easter Sunday. The processions have already started in Antigua and the surrounding areas. During this time community members often create "alfombras", or beautiful carpets made of sawdust, pine , and a variety of offerings, for the processions to walk on. Many of our students take part in these Easter activities as it is a time for family and celebration.
At the schools, some new and exciting things have been going on including updates to our English Program! The NDG English Studies Program has been given a boost this year by recruiting ESL qualified and professional native English speaking volunteers for a minimum of 3 months to improve the quality and support given to the Guatemalan English teachers. We are looking forward to see our English Program continue to improve and help our students to be more efficient English speakers.

The girls have been busy at school as well as the SERniña program kicked off in January. All the schools have been participating in this program which is a customized version of the REALgirl program created by Anea Bogue. SERniña offers workshops to the girls focusing on key issues affecting their self-esteem and empowerment. The trains NDG teachers and staff to teach the workshops so that they are all taught by local Guatemalan women. The girls receive a workshop once a week, every week of the year! We are so excited to see how this program can help the girls that we serve be more confident leaders in the future.
NDG is growing each day and so is the Padrino Program. So much that now the program is part of the Sponsorship Department! What does this mean for us? Well, while the Padrino Program will still operate and grow as always, we are introducing Corporate Sponsorship programs for companies interested in empowering communities in Guatemala. These sponsorships are helping us get one step closer to self-sustainability, great work Sponsorship Department!
Thank you again for your continued support and we can't wait to see what the next quarter has in store for us!