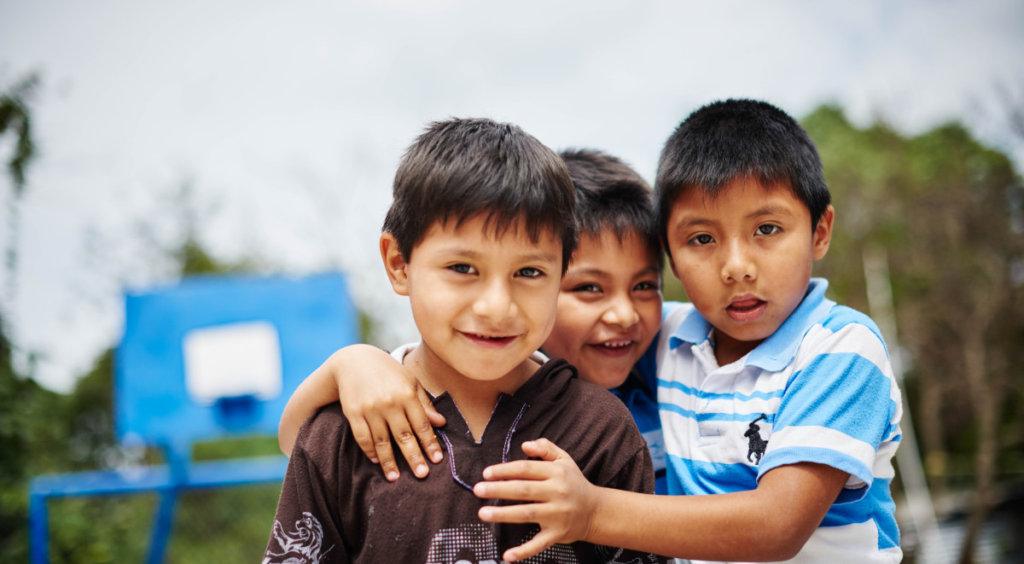 Dear Friends of Niños de Guatemala,

The past few months have been an exciting time for us in Antigua and Ciudad Vieja. We´ve been lucky enough to host a number of volunteers from all over the world joining us for their summer vacations, and their enthusiasm is part of what has allowed us to continue to grow as an organization!
We´ve recently continued construction in our schools, as we´re making space for our students to continue learning and growing.
This month, we´re highlighting the story of one of our students, Juanito:
Juanito is a 9 year old student in third grade at our elementary school, El Porvenir. He loves to play and is always full of energy. Unfortunately, Juanito's childhood has been consistently challenging. He does not have a father and his mother works in another town. She leaves for months at a time in order to support her family as a single mother. For the majority of his life he has been raised by his grandmother, aunt and uncle.
Prior to receiving help, Juanito had many problems in school. He often had difficulties following direction and getting along with his teachers. In addition he often quarrelled with his classmates and struggled academically. In order to create a better learning environment for Juanito, the psychology program, social work program and academic coordination team all collaborated to create a plan that gave Juanito the extra attention he needed to succeed in school.
Juanito began with individual therapy sessions, where he was eventually diagnosed with ADHD. After he was diagnosed, the staff worked with Juanito to build a learning plan to find the most effective way to teach him the curriculum while supporting his development. Juanito began attending refuerzo (extra classes in the afternoon for additional help with his school work). They also worked with his grandmother and uncles to assure that he was getting the attention he needed at home to keep up with his classes. They became more closely involved in his life by helping him with his homework and monitoring his behavior. With hard work, extra attention and time we could see the positive changes of Juanito's behavior and academic performance.
At the end of the year Juanito's mother will return and be able to provide more stability in the household, and combined with the work we have been doing this year, he will be able to succeed in his future classes. Now his attitude and concentration has improved significantly. He often demonstrates support and encouragement towards his classmates, shows interest in learning, and helps his teachers and peers when they need it. We are already working on a support plan for the upcoming year so Juanito can continue to thrive.
The names and photographs in this blog post have been changed to protect the privacy of those involved.
The Experience Guatemala Challenge 2016 mentioned in our last letter was a massive success, with teams coming from Antigua and New York City to compete and raise money and awareness for our schools. We took the teams to stay in a Mayan retreat near the Lake and to Xela for some adventurous challenges after a day of activities with our students in El Porvenir and the Básico.
Thank you so much for your continued support! To keep up to date with all the goings on in the projects and wherever you are in the world, follow us on Social Media.