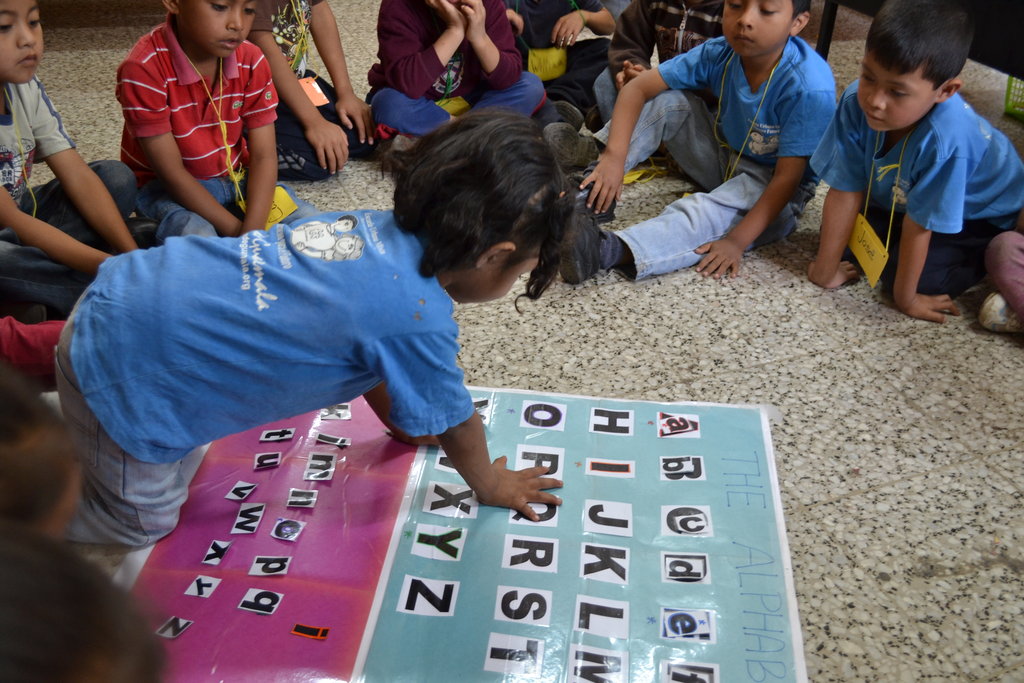 Our English Program has been a great success in the classroom since it was started last year. The students are thrilled to be learning a new language and miss no opportunity to practice with our international volunteers!
We believe that this program is vital to the high-quality education we offer at Nuestro Futuro and El Porvenir. An intermediate level of English is required to pass into Guatemalan secondary and higher education. Also, our students live close to Antigua, a hotspot for international tourism. If our students speak English, they are much more likely to find good paying, stable jobs in town.
The program is supervised by our full-time English coordinator and taught by long-term, English-speaking volunteers. We are extremely fortunate to have several experienced teachers volunteering with us at the moment who are great assets to the program; both in terms of the lessons they give and their input into the curriculum.
We try to make the lessons as fun and interactive as possible. Most of our classes are separated into smaller groups for lessons, so the teacher can focus on the needs of individual students; or by having two teachers separate the students into groups doing different activities at the same time. We use songs and games to help student learn vocabulary that would be too advanced to teach in a more traditional way. We also try to accommodate different types of learners in each lesson. This is done by incorporating visual, auditory and tactile activities in every lesson plan.
We believe in the importance of this program so much that English joined our core curriculum this year, and students will have their first period exams next week. The younger children will demonstrate their listening and speaking abilities whereas the top grades will also include reading and writing skills. Already, the youngest students can recognise colours, numbers and shapes; also most can participate in simple dialogues and role plays.
The vast majority of our teaching materials come from individual donations. We are very grateful for the generosity that brings them and inspired by how much they help our students learn a second language. We are always in need of more English-language posters, games, books, and activities. If you would like to help us purchase these materials, please make a donation today. We really appreciate your on-going support and look forward to sending you an update about the students' progress later in the year.