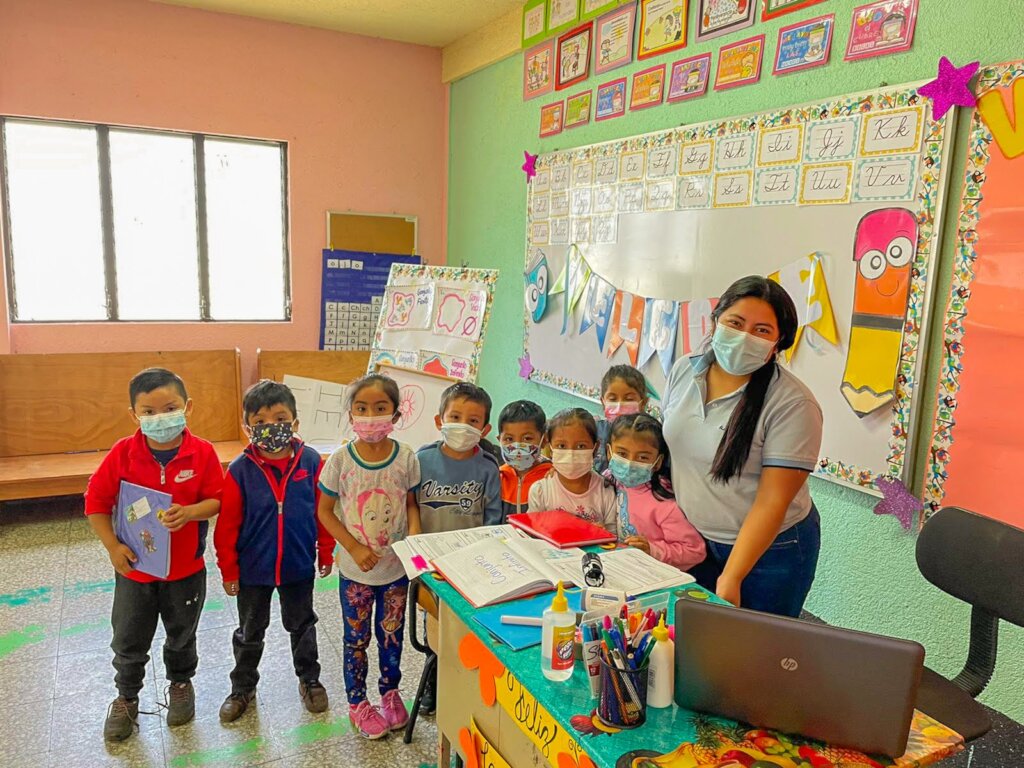 We are delighted to have our students back in their classrooms, and to be able to give them a better education every day. They have classes from Monday to Friday, in two different groups.
We are approaching the end of the year and since day one your donations have had a big impact on our students' lives. With creative teachers, and technology, we have been able to keep the learning on track.
Now in the 'new normal', our students are happy interacting with each other face-to-face, and improving their social skills at the same time. With the resources to implement tailor-made teaching 'bubbles', we are confident our kids and teachers are safe from the spread of covid-19 too.
Thanks to your donations and your constant support in Breaking the Cycle of Poverty, we have been providing nutritious meals as well as helping teachers with materials for their classes. From talking to our social workers we know that most of our students in the past have gone to school on an empty stomach; hardly ideal conditions I'm sure you will agree, for focusing and concentrating on lessons. Fortunately, the healthy meals we now provide not only deal to hunger pangs, but also enhance the classroom experience for our students. We are indeed very grateful for your financial assistance to make this happen.
We invite you to keep donating to this cause to ensure a bright future for our students. No matter the size of your contribution, every bit matters. And a reminder too that our doors are always open to you, so you can come and see first-hand the wide-ranging impact of your support. You can also follow our projects and activities on our social media networks, and get involved in one of our unique tours, Spanish classes, Sponsorship programs, and consider the various ways you can contribute to Niños de Guatemala.
With sincerely thanks.
Gracias a todos!