Project Report

| May 16, 2018
The Experience Guatemala Challenge 2018
Imagine a week full of surprises, adventures and different activities where five teams compete against each other, while traveling and experiencing Guatemala first hand; that's the Experience Guatemala Challenge, an annual fundraising event organized by Niños de Guatemala.
This year, teams consisted of both Guatemalans and foreigners residing outside and inside the country: Ryan and Angie from Good Trip travel agency in Texas, United States; Samuel and Natalia from La Iguana Perdida Hostel in Santa Cruz la Laguna, Guatemala; Kike and Fares from La Cantina Royal and Abita / Brooklyn Brewery in Antigua Guatemala, Guatemala; Elisa and Laurel, two Antigua expats; and Roosmarijn and Myrte from the Netherlands. Each team was responsible for raising 5,000USD for Niños de GUatemala and from the 8th to the 13th of April, they competed in a series of physical, culinary and cultural challenges around the country, from making kites to fishing for their own dinner.
The objective of the event is to raise funds for the operation of our three schools in Ciudad Vieja and San Lorenzo el Cubo at the same time of awareness about the work we do.
"The Experience Guatemala Challenge was the best experience to explore the country, get to know the people and culture of Guatemala, and go places that you would not otherwise visit. It was incredibly interesting to do the challenges, which were a surprise and everyone had their connection with the local culture " - Myrte Kok (Participant)
This year the participants learned to prepare typical Guatemalan dishes in Ciudad Vieja, make kites with rice paper in San Lorenzo el Cubo, were taught how to make corn tortillas and weave with a waist loom in Nahualá, visited the beautiful Laguna Chicabal in Quetzaltenango, fished in traditional wooden boats on Lake Atitlán and visited the coffee growing areas around Antigua. After completing 10 challenges, our teams returned to their homes, with new friends, a clearer vision of what Niños de Guatemala does to break the cycle of poverty and above all a stronger commitment to help break it.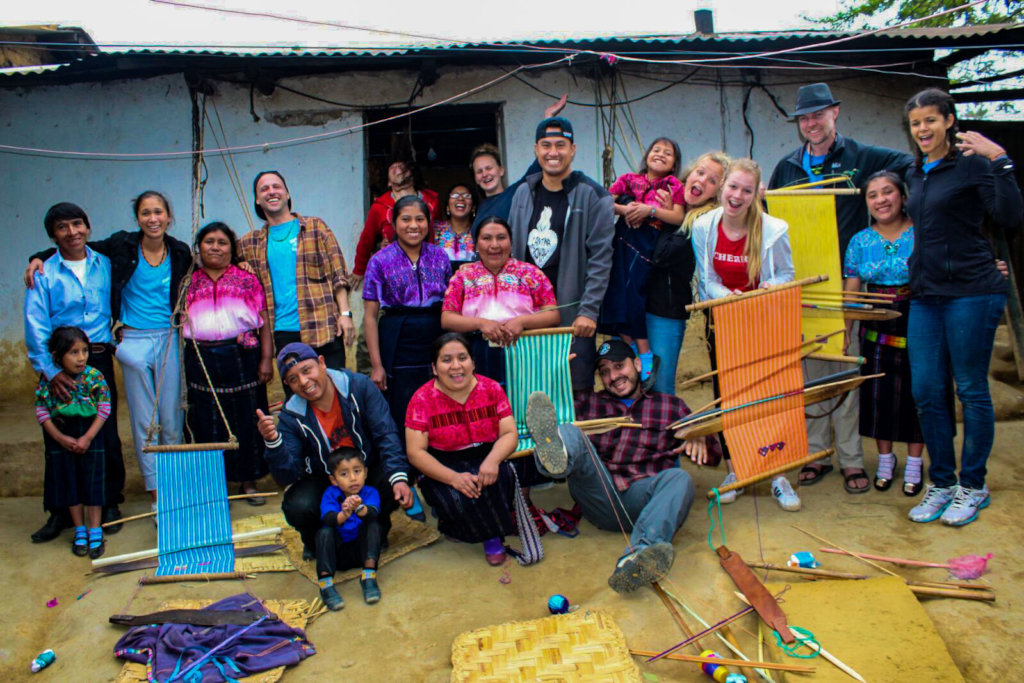 Links: