Project Report

| Nov 16, 2021
Help Larisa find a donor!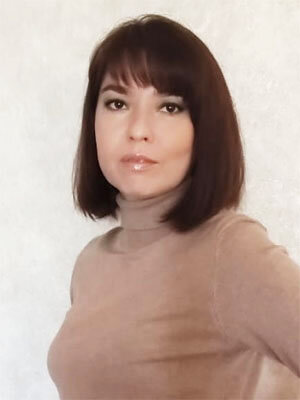 Larisa is an accountant and a mom of two boys. She has been living in Stavropol in southwestern Russia her whole life, and she enjoyed her happy marriage and the great outdoor nearby.
Unfortunately, in 2019 she had a severe bleeding and had to be hospitalized. Blood tests revealed serious issues with her blood, and Larisa was diagnosed with acquired idiopathic aplastic anemia, a rare blood disorder resulting from bone marrow failure to produce blood cells. Larisa began treatment immediately, but it did not help her, and she has been relying on monthly blood transfusions ever since. However, ongoing transfusions too can cause serious health issues. The only remaining treatment is bone marrow transplant from a donor.
No matching donors were found among Larisa's relatives or in the Russian donor registry. Her only hope is to find an unrelated donor in an international donor registry. The cost of the search is 23 thousand euros - an astronomical amount for Larisa's family. Her husband is a driver, and he is the only provider at this time. The family was able to come up with 6,000 euros, but needs help raising the rest of the money.
We would love to help Larisa and other patients like her! This year, we were able to support 5 cancer patients with the total payments to the donor regsitry of over $32,000. We hope that with your help we can increase this number and save even more lives!
Thank you so much for your kind support! Keep an eye on the Giving Tuesday - an annual event celebrating charitable community, its volunteers, donors and supporters. This year it will occur on November 30th and all your donations to our project will receive a proportional match from GlobalGiving's total bonus fund of $1 million. We would love for you to mark your calendars and show us your support on that day.
Thank you and enjoy your holiday season!