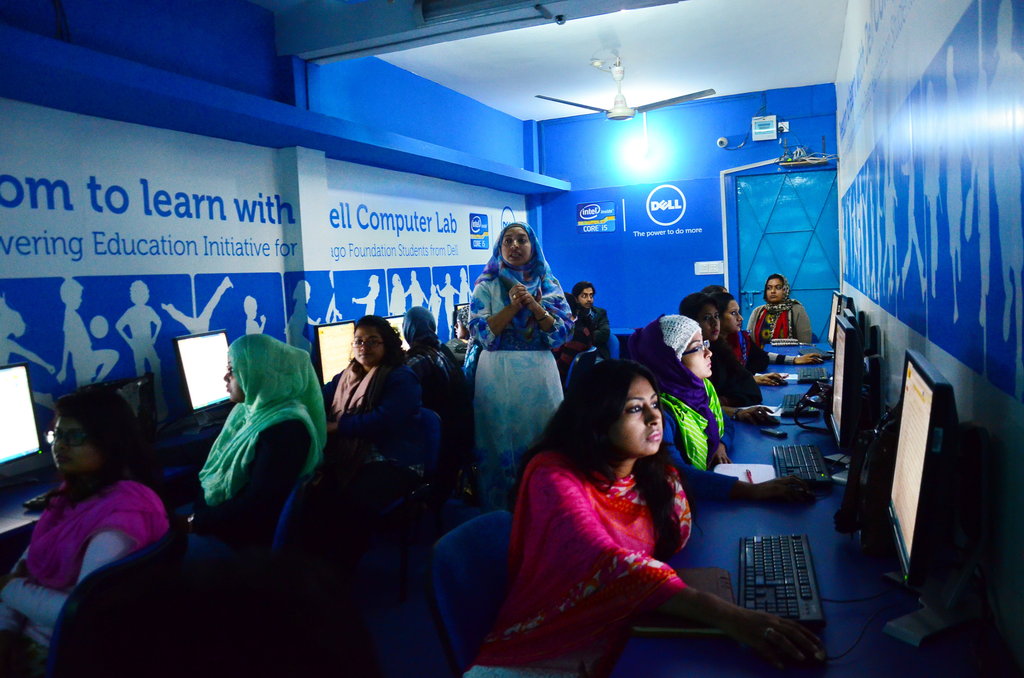 Training on Digital Conduction of Classes by JAAGO Trainer:
Ms. Shaila Ahmed, freelancer expert in Education has conducted an one hour session on how to make digital question papers online and she has given hands on training and shared wonderful tips and ideas for the teachers so that, they can implement in their assessment process.
Hopefully teachers have absorbed the methods effectively.
Session held on 8th January, 2015
Induction for New Teachers:
Mr. Imran Khurshid has conducted induction training for teachers where contents like learning needs, lesson plans, class activities, introducing our schools, child psychology, teaching techniques, feedback, material generation, etc. has been facilitated to them. There was a whole package of the knowledge teachers must gather before getting into class.
Photos aren't available now. Trainer probably has them.
Session was held 10th January, 2015
External Training by Educationists of IER on Training of Trainers (TOT):
A whole-day long workshop entitled as "TOT" was held to introduce JAAGO Foundation School teachers on advanced teaching methodology and how to become an effective trainer. The objective of the workshop was to orientate and equip the teachers about Children's psychology and classroom activities. The areas generally covered by the workshop are:
- Understanding students' psychology(relevant theories) and counseling ( its importance and process)
- Teaching methods and techniques
- Use of teaching aids (Preprimary & Primary)
- Learner assessment and test development (Bloom's Taxonomy), and
- Teaching methods and techniques (Preprimary & Primary)
Two prominent education experts – Associate Professor Md. Abdus Salam, from Institute of Education & Research (IER) from University of Dhaka were invited to conduct the workshop for Online Teachers. After such an extensive training the teachers are more confident about all the teachingmethodologies and child psychology that they can apply for bringing about development in the Online teaching process.
Session held on 17th January, 2015
A Thank You Note!

We graciously thank all our sponsors for the wonderful difference they have made into the life of hundreds deprived children. Your contribution means a lot to us. Every penny you donate will change the course of a life merged in dire poverty. Thank you so much again for supporting us in our cause!