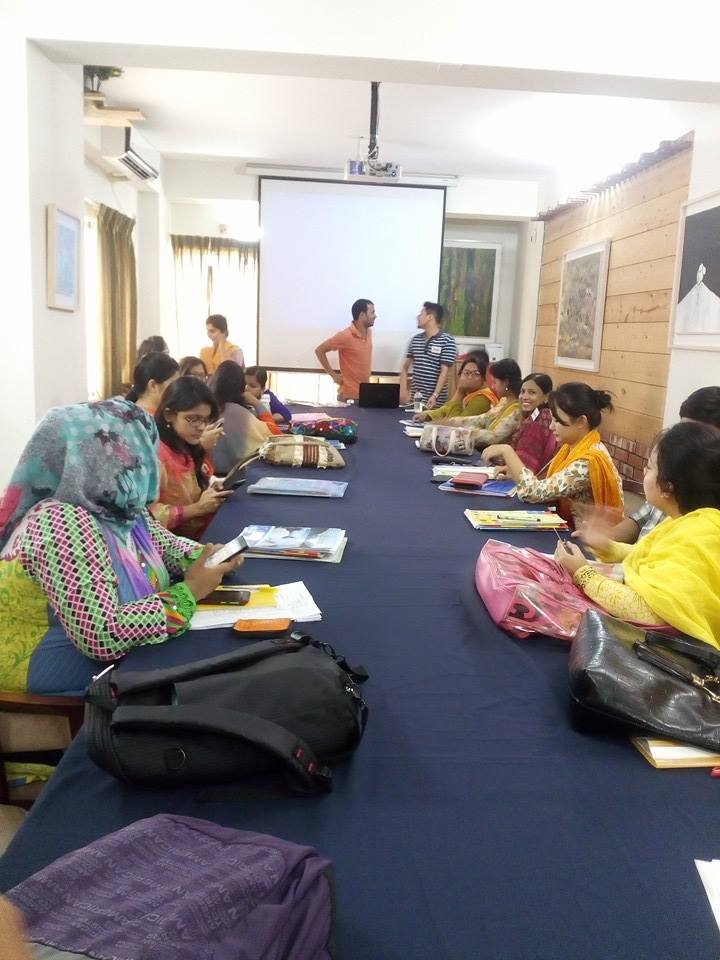 The purpose of our training is to provide teachers with an opportunity to practice various teaching strategies, guidelines, in the real classroom.
Induction Procedures for New Teachers
Newly hired teachers were provided mentoring and special training for their first month of employment in the online School. This training may continue for the rest of the year. The induction experience would orient, mentor, and support new teachers to enable them to perform at an effective and ever-improving level and find personal and professional satisfaction as a member of the JAAGO Online teaching group.
During the first few weeks of employment, each new teacher had to attend an orientation program by JAAGO Foundation. Topics included a JAAGO Foundation overview, professional growth opportunities, evaluation procedures, certification procedures, and personnel policies and procedures.
As we have just started the new academic session, more than 40 teachers have recruited for the new academic session. Therefore new teachers are going through the induction procedures for JAAGO Online School.
Reception Teachers' training
JAAGO Foundation provides continuous briefing and mentoring through the Education Coordinator to the teachers. Apart from that, we facilitate various trainings for the teachers on need-basis. In the month of February, we have provided training for the Reception teachers. Key concepts taught include the following:
Reception Curriculum
Learning outcomes of the Reception Class
Teaching Strategies for the Reception Class
Guideline for the teachers
Teacher's Training at Chittagong
Active learning is a significant approach to ensure quality education. We believe in active learning where learners can always play the key role in the classroom. With more to that, this year, our Education Team arranged a teacher's training session consisting of two days, on Active Learning where the different methods and strategies of active learning were taught. Also, this teacher's training session helped to articulate how students become more active than a traditional class. This workshop on "Active Learning" for the teachers was held in Chittagong and we hope to see more positive outcomes from these workshops in near future.
Thank You
We wholeheartedly thank all our supporters for where we are now. This was only possible only because we stood by each other. Only thanking you will not suffice of what you have done for us. Therefore, we are incorporating our current project "Better Teacher, Brighter Future" with our "Free of cost School for underprivileged children of Bangladesh" project for a much greater cause. Stay with us and be a reason for the change.