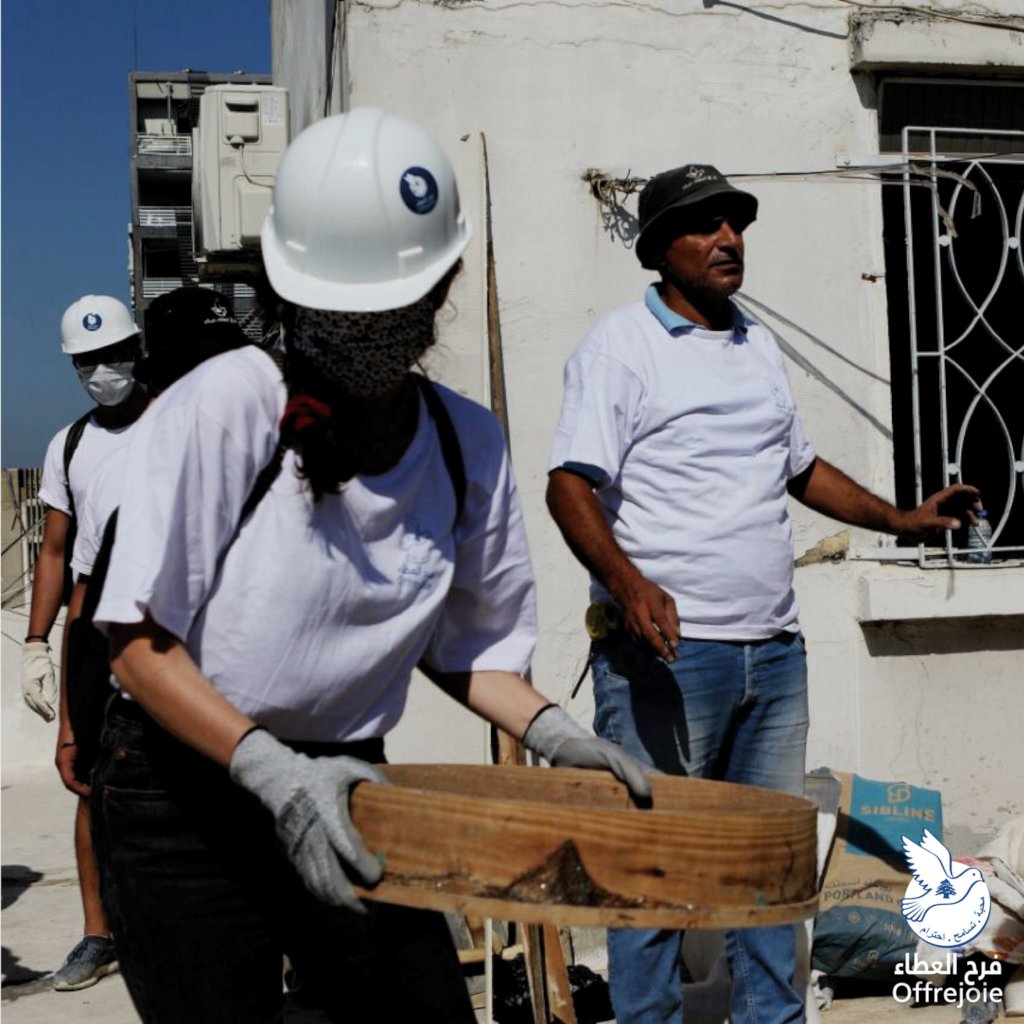 Hello,
It has been five painful months since the tragic Beirut blasts on August 4th, 2020. While the country is still reeling in the aftermath, and while that day will forever be etched in our memories, we're writing to you today to thank you for your kind and generous support.
You have been crucial in helping us reach those in need during this devastating period. With your support, we've managed to raise US $15,000 to date, no small feat in these difficult economic times!
Since neither Nawaya nor the IE Alumni Association in Lebanon are equipped to respond to disasters, we've distributed the funds to three trusted organizations who have the capacity and the integrity to use your donations conscientiously.
Our first donation went to Offre Joie and was used to buy material to be a part of the rebuilding costs of 150 homes in Karantina and Mar Mikhael, two of the most affected neighborhoods in Beirut.
Our second donation went to the Lebanese League of Women in Business who sent out food boxes to 105 affected families.
And finally, our third donation went to the Children's Cancer Center in Lebanon (CCCL), a not-for-profit association for the treatment of children with cancer, and was used to cover the medical needs of 15 young cancer patients.
The CCCL releasted a statement in the aftermath of the explosion, which included the following:
"This tragedy and the destruction it left behdind has led to the disruption and/or the destruction of certain hospitals, as well as to the displacement of many families which affects the continuation of the children's treatment at these hospitals.
In line with its mission: "No child should die at the dawn of life," the CCCL of Lebanon pledges to provide treatment and financial support, to all children with cancer, in full cooperation with their doctors and the hospitals in which they were being treated at, providing psychological and social support for these children and their families, and this for a period of six months."
Thanks to you and your generous donations - you have helped and contributed to making the above possible.
Warm thanks on behalf of Nawaya and the IE Alumni Association in Lebanon and every individual in Lebanon whose life you've touched!
Sincerely,
Attachments: