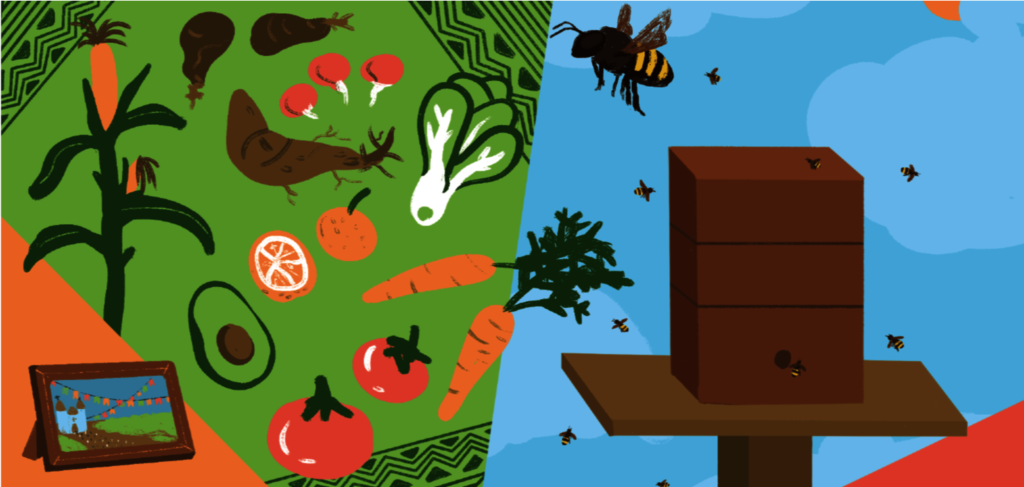 2021 was a tough year with a lot of challenges. In those difficult times Meli Bees Network became a wonderful community that showed us all: If we stick together, wonderful things can happen! So let's have a look into what we created in Meli's first year.

In this Newsletter we will talk about:
‍ [Network]: Get to know the communities in our network!
[Inspiration]: Prizes and connections
‍ [Partners]: We thank our partners for their support
[Thank you!]: You made it possible!
Meet who makes Meli!
Meli is a network of communities in the Amazon area. We bring activities such as native beekeeping, agroforestry and primary forest protection to allow people and land to flourish - But who are the communities we work with?
Quilombo Bracinho do Icatu

The Quilombola Women from Bracinho do Icatu were our partners to deliver Meli's very first project.
Together, we developed a storytelling workshop to listen to their stories and support them on tell their stories and strengthen their voices.
Smallholder community Frei Henri

The community Frei Henri is a smallholder community located in the Amazon "Arc of Deforestation".
To strengthen our relationship and hear the local stories, we developed a storytelling workshop. With this base, we prepared our agroforestry work with this community. And soon we will establish native beekeeping activities!
IALA Amazônico

The IALA Amazônico is an institute of agroecology from the Palmares smallholder community. They deliver an inspiring grassroots work to a large number of families in the region.
With them, we could have a storytelling workshop and establish Meli's first community a meliponary (native beekeeping area) in the Amazon region!
Indigenous community Printi-Par

Tuxati, a Gavião leader, inspires Meli even before its official start.
After many challenges during the world's pandemic times, the dreams we gathered together during our first conversations are finally turning into a reality - you can learn more about this partnership very soon!
Smallholder community
1° de Marco

You can also find the °1 de Marco smallholder community directly in the area with severe forest loss in Brazil – the Arc of Deforestation. But they are engaged to actively change this reality!
We support the community on the reforestation of the Amazon's most endangered areas.
Links: