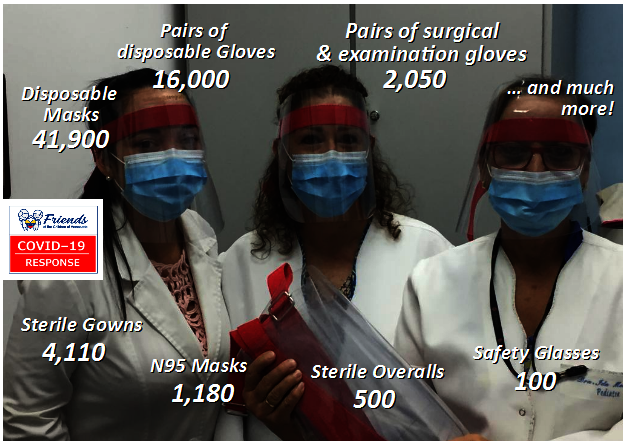 Since February, Friends took action to provide our teams and programs in Venezuela with all sort of cleaning, disinfecting and germicidal supplies, together with all the needed PPE. Thanks to grants from IRC (International Rescue Committee) and Anthony R. Abraham Foundation, our partnership with International Aid, and certainly the donations from many of you through GlobalGiving, we were able to implement and strengthen our Covid-19 Response Plan (see attached) by even adding 2 ventilators!
Today, in many countries, Covid-19 continues challenging health systems, disrupting economies, and certainly increasing the number of both new cases and deaths. In early June, Venezuela was reporting +50 new cases per day, with peaks of +100 cases, for a total of 2,087 cases and 20 deaths. Today, there are +10,000 cases, +300 new daily cases, new peaks of +400 cases per day, and at least 100 deaths. Yet rights groups claim real numbers are much higher than those reported.
As of June, Friends has provided with:
41,900 disposable masks
16,000 pairs of disposable gloves
2,050 pairs of surgical & examination gloves
4,110 sterile gowns
1,180 N95 masks
500 sterile overalls, and many more critical items...

As for our ongoing programs, Covid-19 prevented us from executing and replicating major drives that in 2019 brought us +$30K worth of donations, from diapers, to baby formulas, to nutritional supplements and more. Yet, we continued having the support of great partners such Victus' Clinical & Nutritional products, with critical items such as Enterex, pediatric & youth catheters, dressings, among many others; Chamos Foundation, with an additional donation of vitamins Alvityl Vitality for children +6 years old; Celebrating Childhood once again donated hundreds of Elephantitos' beautiful shoes and dresses for children, among other partners.
But once again, your contributions have made possible that thousands of health workers, little patients and their family members receive basic but highly needed supplies such as formulas, nutritional supplements, etc. Here other indicators as of June from Friends:
10 shipments from Miami with donations & supplies, including 2 pallets of nutritional supplements and 1 pallets of baby formula.
Aprox. 807 cubic feet shipped, that is 75% of a 20' container.
+3,000 children taken care at the pediatric hospital.
+20,000 overall cases.
Friends will continue protecting his teams, patients, and hospital staff and even bringing hope in the middle of the humanitarian crisis and the breakdown of the health system that Venezuela is experiencing. We thank you for your continuing support with both our ongoing programs and our Covid-19 Response Plan.
Once again, thank you!
Paolo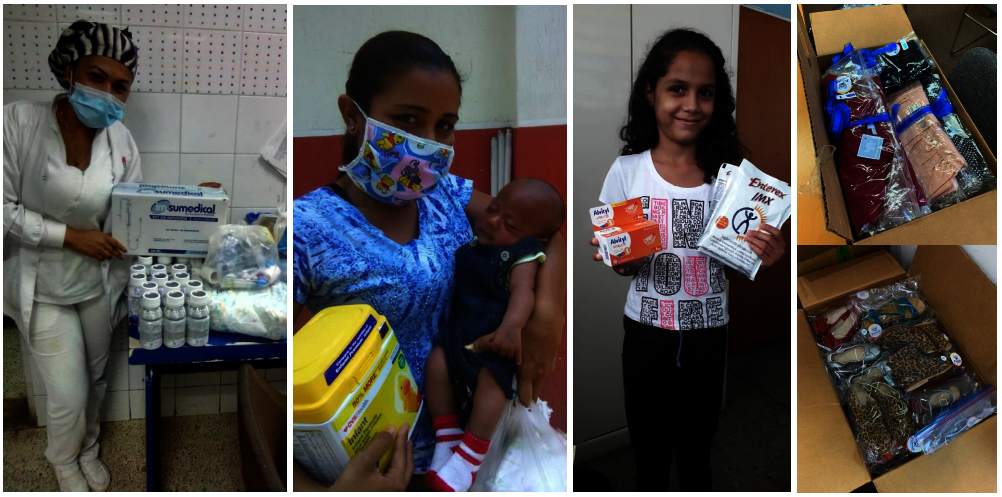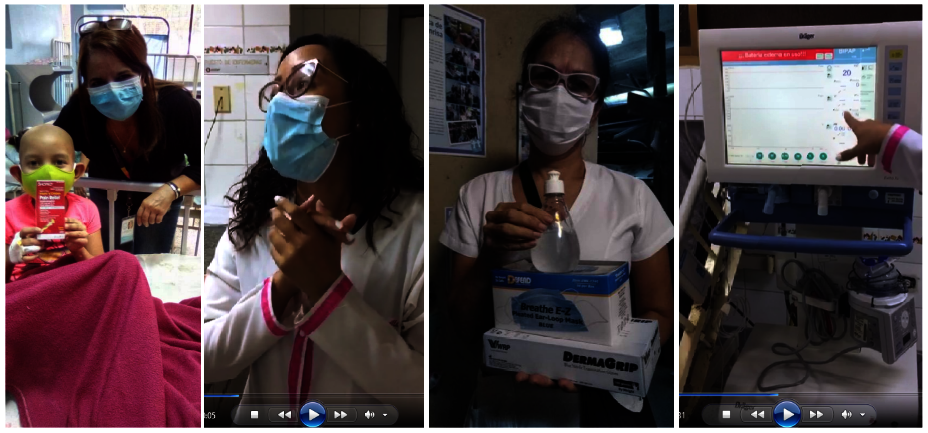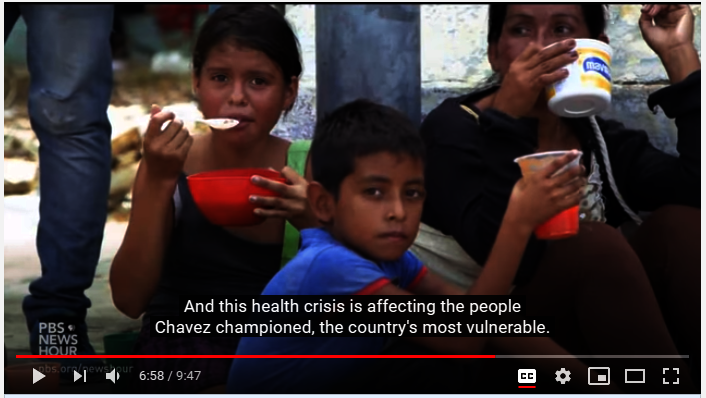 Links:
Attachments: