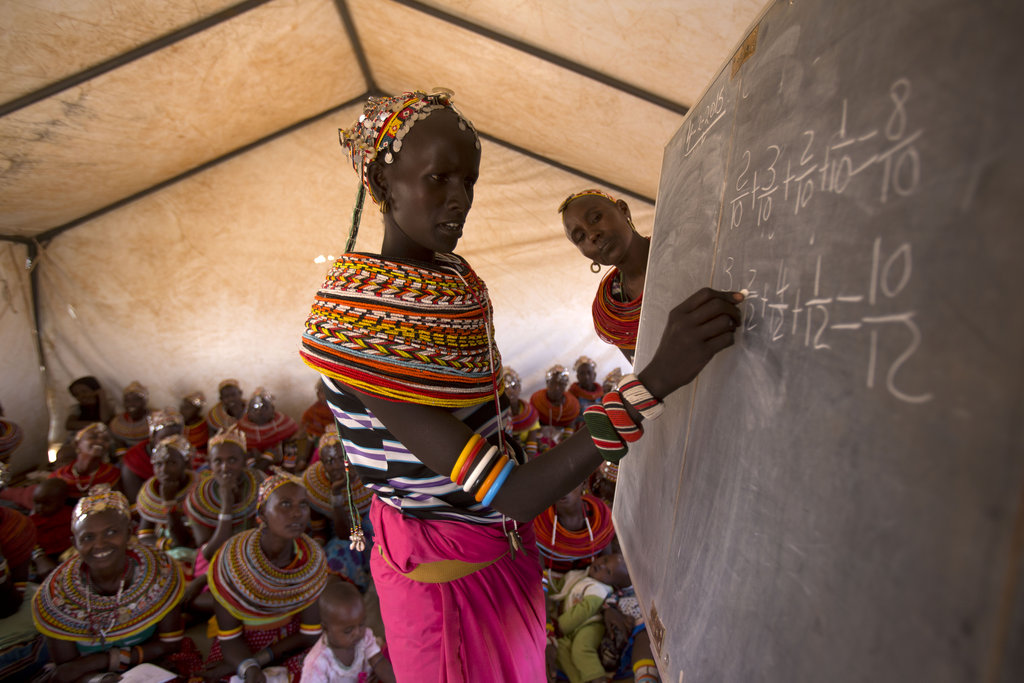 Nagirasia Lengima, a 16 year old girl who lives in Marsabit, Kenya, dropped out of school at a young age. She didn't think school was of any use, and spent her days looking after the family's goats, doing household chores and looking after her two children. This is not unusual in Marsabit, where less than 15% of girls over the age of six have ever attended school. Today, thanks to your generous support she attends classes on a daily basis, knowledge is now very important to her. Nagirasia has learned a great deal since reenrolling in school. She has learned to read and write and to speak Kiswahili. Now she wants to continue learning and someday dreams of getting a job or owning her own business. Through the Mobile Non Formal Education program, Nagirasia's dreams can become a reality.
This is the Mobile Non-Formal Education (MNFE) Center in Kutura, Marsabit County, a village close to the Kenya-Ethiopia border and home to approximately 950 pastoralists. The girls come from nomadic families who roam the plains in Marsabit County in search of pasture.
Adeso launched the ambitious Mobile Non-Formal Education (MNFE) project in 2014 to bring education to pastoralists who have been denied access to education because of their nomadic lifestyle. For generations, Kutura residents have depended on cattle, sheep, and goats to earn a living. Since animals need water and pasture to thrive, communities have to move in search of these precious elements forcing the children to drop out of school.
To ensure there is no conflict between livelihood activities and education, the project provides flexible learning schedules, with classes taking place when pupils are free including at night. Girls like Nagirasia start their lessons as early as 6am and tend to the goats during the day while others catch up with the day's lessons at night. When that happens, the teacher lights the tent with a solar lamp that he recharges during the day.
To provide even more flexibility, annual school terms are not based on calendar months like regular schools. Instead, the calendar is determined by rainfall patterns with learning taking place mainly during wet seasons when laboor demand on children is low and movement is minimal, thereby allowing more teacher-pupil contact time.
The program accommodates girls who dropped out at different levels and is capable of handling multi-grade pupils with training and support provided by Adeso.
During the sensitization and recruitment that was conducted in August 2014, close to 300 young women and men showed up to enroll. This was an opportunity of a lifetime for many. There are more than 100 pupils in the MNFE center, the majority are girls. This is particularly encouraging considering that girls in this region have for a long time been excluded from mainstream education.
The contributions of GlobalGiving donors to the Mobile Non-Formal Education project are critical – your donations bring school supplies, trained educators, tents, and hope to girls like Nagirasia. To provide more opportunities for girls like Nagirasia, please consider making a contribution to continue to provide a better future for children so often neglected.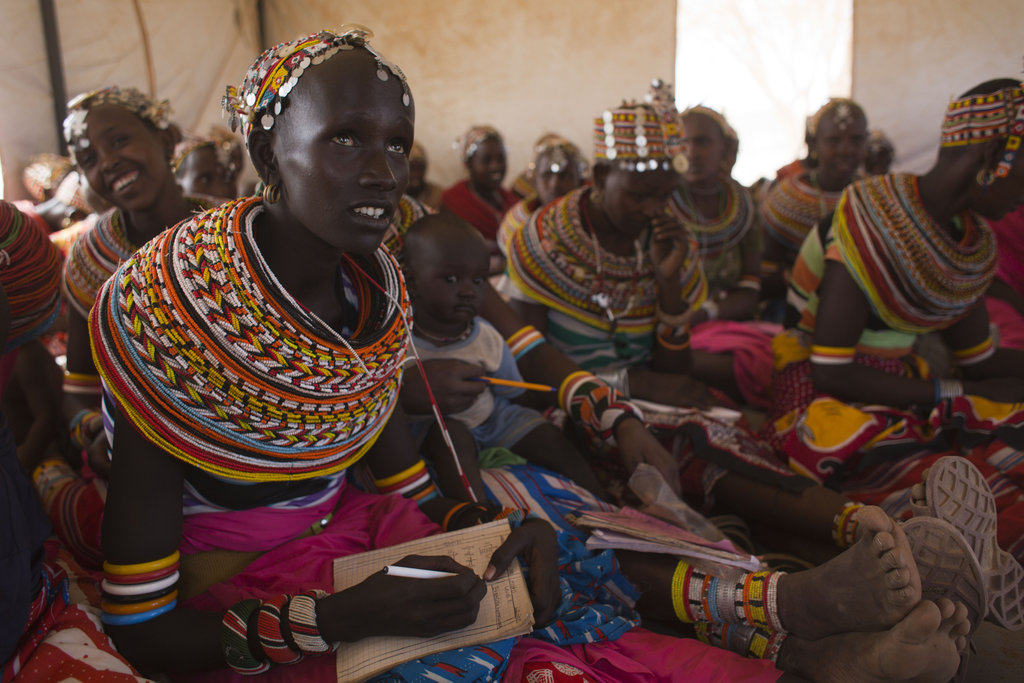 Links: