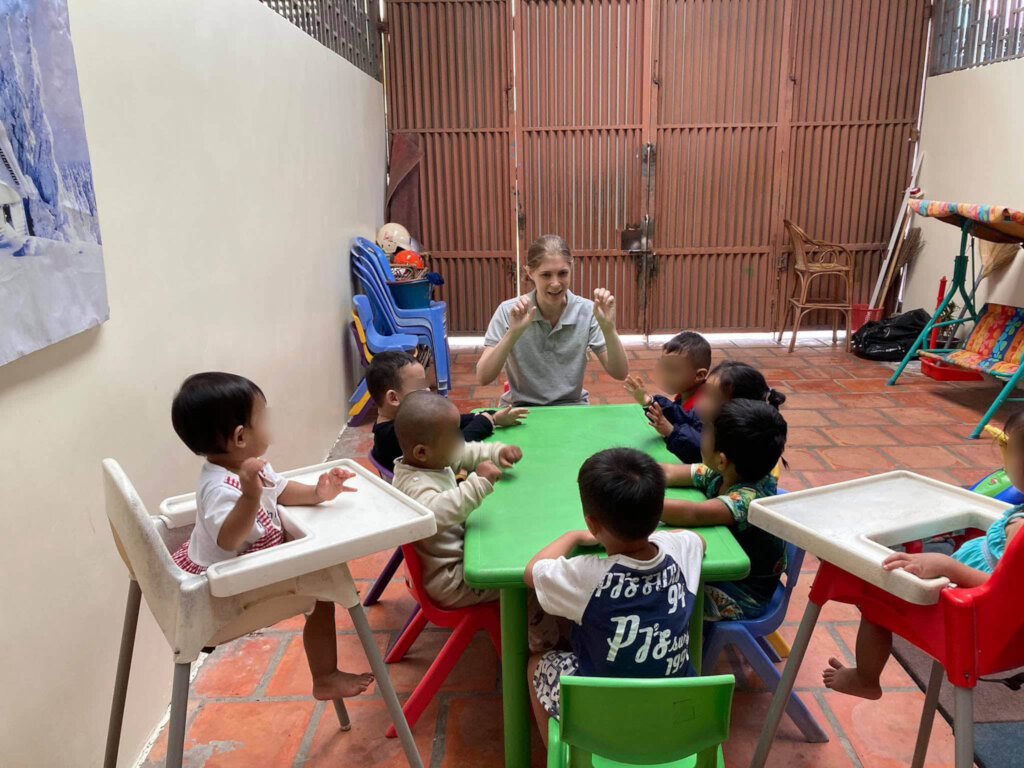 Dear Friends and Supporters,

The first six months of 2022 brought about a heartbreaking challenge to Mother's Heart's funds. Despite the funding challenges, we are pleased to share what we have accomplished through your generous support.

Quick update:
At the moment, we have a total of 75 women and 71 babies and children in our Crisis Pregnancy Support program. Thirty-three (33) women have jobs, seven are undertaking vocational training, and nine others with their own home-based businesses. Ten of their children are enjoying Mother's Heart daycare whilst their mothers work or study.
Phanith* is one of those children who greatly benefit from Mother's Heart's daycare service. Her mother, Vuthy*, entered the program when she was eight months pregnant with Phanith. Vuthy is a young woman that has an intellectual disability which meant that she needed support to develop her skills and abilities so that she can take care of her child as well as to live indendently. Months after giving birth to Phanith, Mother's Heart supported her by providing her access to vocational skills training. It wasn't easy but Mother's Heart was able to find a job for her.
Once Vuthy started work, Phanith was placed in Mother's Heart daycare centre. Before daycare, she had spent her time at home but with not much stimulation or anyone to play with. Being at daycare meant that she could spend her time in a warm, caring and stimulating environment. With encouragement from the daycare staff, Phanith started to build confidence and she took in everything around her learning fast.
Phanith has just turned four and is a bright girl with a real love for learning. She is thriving in the daycare environment. She has a caring heart and loves looking out for the younger children and playing with them. She also has developed leadership skills amongst the other children, leading them in imaginary play.
Vuthy was happy to hear the feedback from the day care staff. "The day care centre is a big help for me. I have no relatives and I have no one to leave my daughter with when I go to work. The day care staff told me that Phanith loves singing, and listening to stories. She can also recite ABCs and count one to ten in English! I am happy that my child is not only in a safe place but she is also in place where she is learning a lot. Thank you for taking care of both of us."

Note: Names have been changed to protect their identities.

Teenage pregnancy on the rise:
Many girls in our program have been under 18. These strong and courageous girls are still children themselves. Working and supporting these girls is a great challenge as Cabmodia still has a long way to go in terms of resources and support for girls and their children in this circumstance. We work closely with their relatives/caregivers and community partners to support these girls with parenting and health decisions to ensure they have a stable life. Mother's Heart is also currently working on getting a ChildSafe Organization accreditation. And we are able to do all these thanks to your support.
Moving forward:
The days ahead we have restructured to be more effective efficient and sustainable. We are so excited to see new growth and a wonderful future for our beneficiaries.
In the next half of 2022, we now have space to provide another 18 extremely vulnerable pregnant women safe delivery and a hopeful future for them and their babies.
We'd like to thank you all of you for continuing to support Mother's Heart Organization. Please continue to walk alongside Mother's Heart. Together, we can reach out to more women and girls in crisis.


Gratefully yours,
Team Mother's Heart