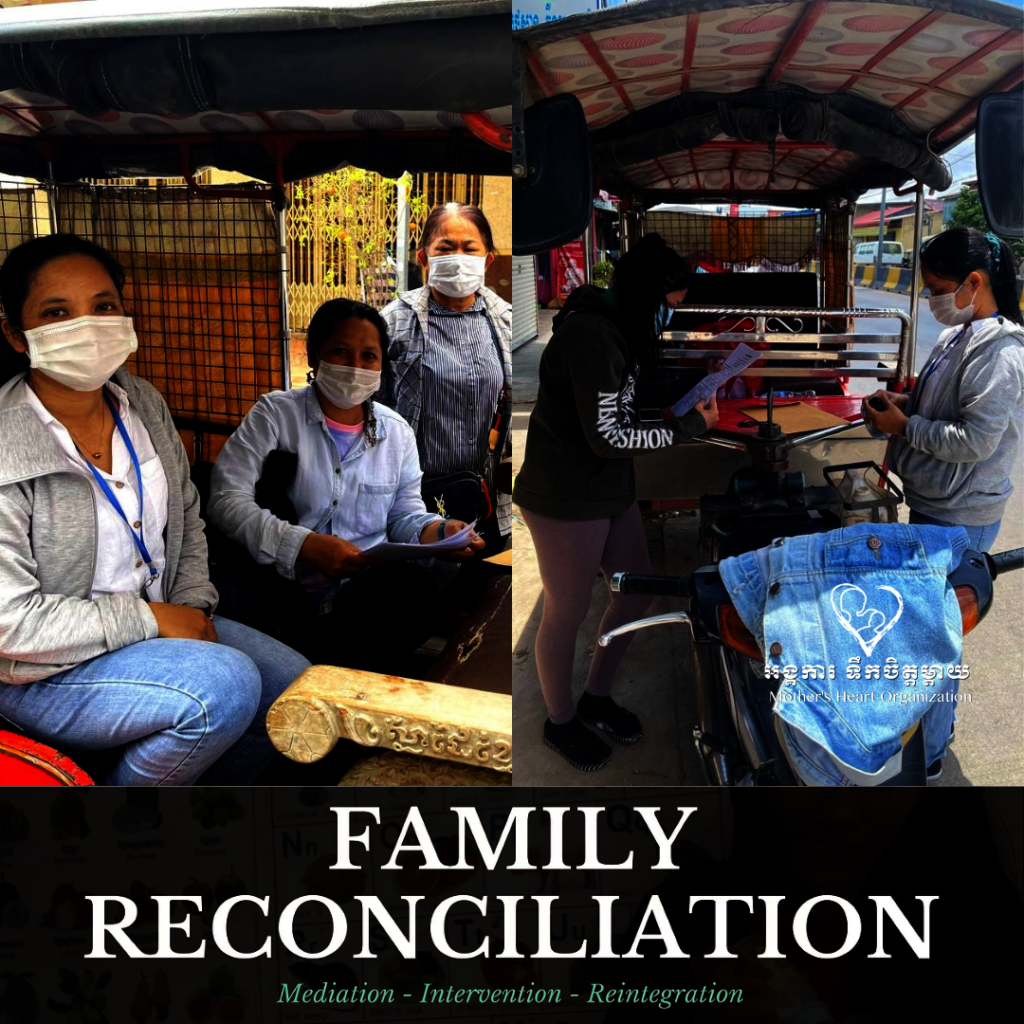 Dear supporters and friends near and far: These are challenging times for us all, and we hope you're in good spirits and health!
As COVID-19 continues to impact our everyday life, we thank you for your continuing support to Mother's Heart. We are doing everything possible to sustain daily operations and provide services to our beneficiaries and, at the same time, ensure they, and ourselves, are safe and healthy.
Although we have been quiet in the social media for a while, we are currently supporting 88 women and 78 children and babies. Five women entered our program in September and three babies were born. At the moment, there are also nine pregnant women waiting for delivery in the coming weeks.
There are four women in our women's home (shelter) while three more women are in the care/shelter of our partner organization in Phnom Penh. Because most of the mothers are still unable to go back to work, we only have five children in our day care. When the country reopens and returns to normal in the near future, we are expecting more children in the day care. A total of 27 women are receiving receiving support in the form of monthly food packages (consisting of rice, canned goods, etc., plus sanitation items) and modest stipends (to help with their utilities). In addition, a partner organization in Battambang province is also supporting five of our beneficiaries there.
Despite the setback in the progress made by the women in our program due to the COVID-19 pandemic in the first six months of the year, we have seen cases of women whose families' attitude and behavior towards their daughters' (being single and pregnant, or single mothers) have slowly changed towards understanding and acceptance.
One case is Marady (not her real name) and her baby who were recently reunited with her family after months of being indifferent and not wanting to communicate with her. Convincing her family, especially her father, was difficult. But in each meeting spanning more than 12 months, our social workers, counsellors, and our partners from the Phnom Penh social affairs department and the commune council for women and children had been really helpful in counselling and mediating between Marady and her family members.
When our team officially closed her case, her case workers met with her one last time and gave her a good send off. She is now with her family, looking healthier and happier, and keeping herself busy in their family's business, while her parents and other family members are doting over her baby.
There is also Mony, a shy 15- year old girl who survived a traumatic experience in her young life that resulted in her crisis pregnancy. With Mother's Heart's support, she delivered a healthy baby boy and continues to receive support and services to complete her healing and recovery.
Due to her young age, the financial hardships of her family, and the stigma from villagers, Mony's baby was initially placed in a temporary foster care. Three months later, Mony was reunited with her baby, and Mother's Heart was there every step of the way working behind the scenes to ensure Mony and her baby have the support, protection, and care they needed for the reunification. However, Mony's story is far from over. Mother's Heart's social worker and counsellor continue to work with her to help her deal with the traumatic experience, and to follow through and provide support to her immediate and long-term needs.
All of these would not be possible without your support to our organization. On behalf of the women and children in our care, we thank you for your generous support to Mother's Heart. There are countless other girls and women in Cambodia, like Marady and Mony, who have no access to crisis pregnancy services. Your donations to Mother's Heart will give more vulnerable girls and women in crisis pregnancies access to critical support and services they need to heal, recover, and achieve stability for their and their babies' future together.