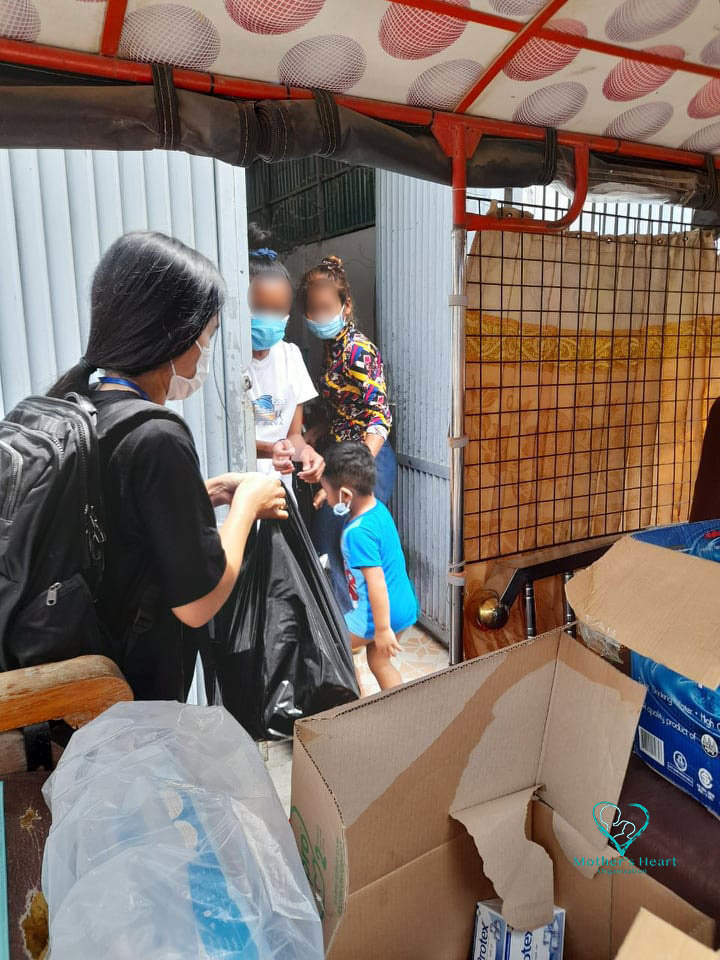 Chum riep soo, dear donors and supporters. I hope you all are keeping safe and healthy. Here is our report for the second quarter of the year.
COVID-19 has continued to spread in Cambodia and showing no signs of abating. Cambodia was nearly COVID-free recording one of the smallest COVID-19 infections in the world but the numbers climbed from about 380 after a community incident in February, to 36,240 cases now with 289 recorded deaths (as of June 10), and a daily increase in infections numbering in the many hundreds.
By April, the government imposed a blanket lockdown after a steady increase in the number of COVID-19 cases in different areas (districts) of the capital Phnom Penh and neighbouring Takhmau city, many of which of which were related to the February incident. This resulted to the classification of areas in Phnom Penh by colours: red (severe outbreak), orange (moderate risk of infection), and yellow (low risk) zones. Immediately, travel and other activities were restricted.
The health and safety of our staff and beneficiaries remain as our main priority. As early as March, our staff have begun working from home until April when the city was placed in a lockdown. Our office in Phnom Penh, including our day care was temporarily closed and the staff went to work from home. Residents in the capital and Takhmau were banned from leaving their homes unless they are essential workers or their purpose for going out is essential.
Nineteen (19) of our beneficiaries in Phnom Penh, many are in the red zones, were critically affected, having no access to work or sources of income and food due to the restrictions. Travelling during the lockdown period was also restricted, so delivering food support and services has been very challenging despite our staff having the necessary permits to travel. But we were able to deploy our social work team to provide support to our pregnant beneficiaries and deliver emergency food packages – rice, canned fish, baby milk formula, soaps, sanitary products, and a modest stipend. We also received donations of rice, other food items and sanitary products from our local community that we distributed to our beneficiaries. We are also happy to report that 19 healthy babies were born during this period and the beneficiaries received food and other supplies for themselves, their babies, and their families. We will continue to provide support until the restrictions are completely lifted, the women vaccinated, and are able to return to work.

There are also no infections amongst our staff, beneficiaries and their families. Most of the staff in Phnom Penh have completed our vaccinations while in Battambang are waiting for their appointments. Rollout of vaccines to the provinces have already began and we expect our staff will get their shots soon.
The lockdown has been lifted recently and the red zones have decreased. Because of this, the situation is now improving slowly and things are going back to normal. Wearing masks are still required in public areas. The government is also aggressively implementing a mass vaccination campaign in an effort to vaccinate 80% of the country. We are hopeful for better days to come.

The past months have been truly challenging as we continue to navigate through this uncertain time, we are truly grateful to have you on our side. Your donations have allowed us to continue to respond to the immediate needs of the women and children in our care and be able to accept more women into our program in the midst of a pandemic. Thank you from the bottom of our hearts.