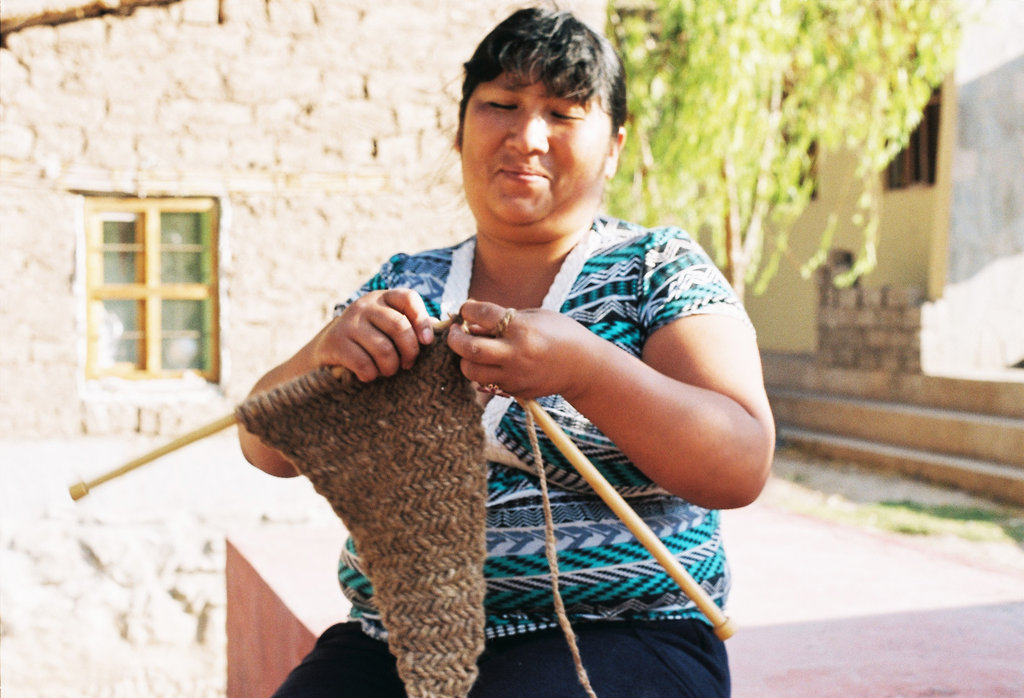 Dear GlobalGiving donors,
I am writing to thank you for your generous donations to our project and to share with you the incredible progress we've made with the members of our Women's Fair Trade Cooperative Program. At Awamaki, we view the exercise of gratitude as an important and humbling exchange that reminds us of how far we've come and what our aspirations are in the coming months. Since the infancy of this project, your donations have been used not only to preserve traditional Andean weaving methods and textile designs, but also to remind the members of our cooperatives that their beautiful, handmade, products are continuously treasured and appreciated by others.
Our work at Awamaki Lab is a collaborative effort between the resident designers, the Quechua women in our weaving cooperatives, and the local seamstresses who work in Ollanta. Every season we are challenged to reinterpret the traditional, and this coming fall is no exception. Awamaki Lab and its cooperative partners are already hard at work re-designing products from our previous collections. As Awamaki Lab's reputation continues to grow, and the number of customized orders increases, it's important that our growing clientele understands the integrity and traditions behind the symbols in the products they request. Awamaki has taken it upon themselves to define the symbols and patterns found within the traditional Andean designs called pallay. Pallay is a Quechua word that refers to the motions and mechanics of warp faced weaving on a back strap loom. However, pallay is also the terminology for the graphic designs woven into each product. As there is no official record or definition for each pallay symbol, the Awamaki designers are collaborating with the Quechan women to compile a "look-book" with the definitions and symbolism for each pallay design. With the help of your donations, we would like to publish a physical book to be displayed in Awamaki's fair trade store, and to also have a downloadable version available on our website to provide our clientele with a greater appreciation for the products they order and purchase.
In other news, Awamaki Lab is entrusting the members of our weaving cooperatives with additional responsibilities. Each woman is now required to personally sew tags with the product description and her name into the items she has made. In doing so, we hope the women will feel a greater sense of empowerment knowing that their work is correctly attributed to each of the artisans. To our donors who have supported us by buying the items that are made by these talented women, you are supporting their livelihoods and providing them with a regular source of income. Of equal importance is the fact that you're helping to preserve the beautiful Andean textiles so that they may continue to be admired and treasured by generations to come.
When you make a donation to Awamaki you help in two important ways: your contributions to the specific project of "Empowering Women Through Design in Rural Peru" help us empower talented women to realize their true artistic potential; your contributions to Awamaki as an entire organization help us to successfully run our programs while always looking for ways to expand our impact and reach within the Sacred Valley region.
The Awamaki staff, and members of our cooperatives, thank you for your interest. We look forward to keeping you updated on our progress!