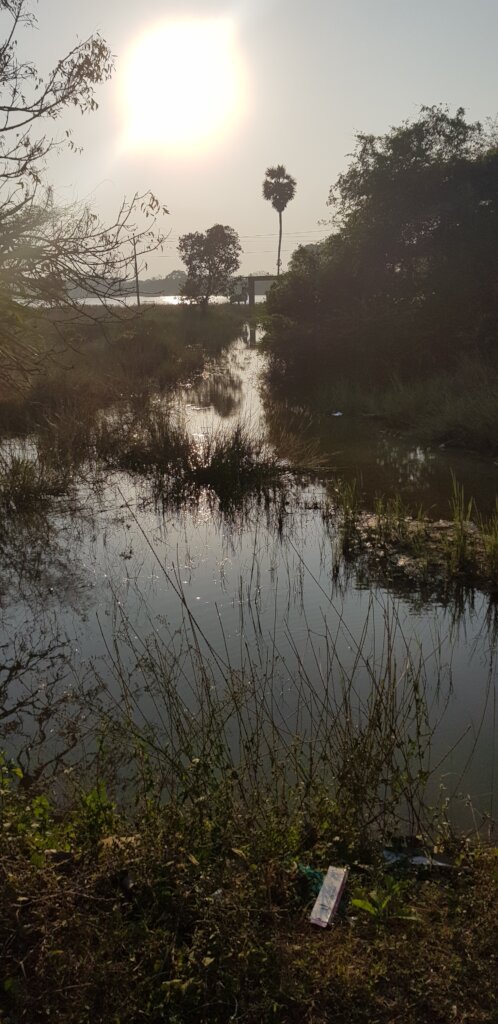 A big THANK YOU!
for all your support! Your donation has participated in a recent land purchase for Auroville, which will add to its land regeneration and organic farming work.
Our organic farmer Krishna, Solitude Farm, with his natural farming practices and outreach to the bioregion, is one good example of how regenerative land use is developed, practiced and then shared widely.
Now, after Covid, professionals and students from South India are coming to Auroville again, to learn organic farming in workshops and "hands on". They have a multitude of programs in the field of sustainability offered here.
We are proud that you see the scope of our work, in further securing Auroville`s land. Only with a further advance in land consolidation can we continue to practice and demonstrate organic farming practices.
As you can see on the photos, we are amazed to see that our water conservation work - much required for a continued sustainable agriculture - is extremely effective this year: we still have water in the eeries - the traditional irrigation ponds - due to a 270 % increased rainfall (compared to normal year) this monsoon.
Now, end of March, summer is looming, and midday temperatures raise above 40 C under the sky.
But our trees, and their dense canopee, keep us cool for most of the summer days.
THANK YOU, for being part of Auroville`s land consolidation!
Sigrid, project leader