Project Report

| Nov 26, 2021
...and still planting trees after 50 years - Auroville land regeneration continues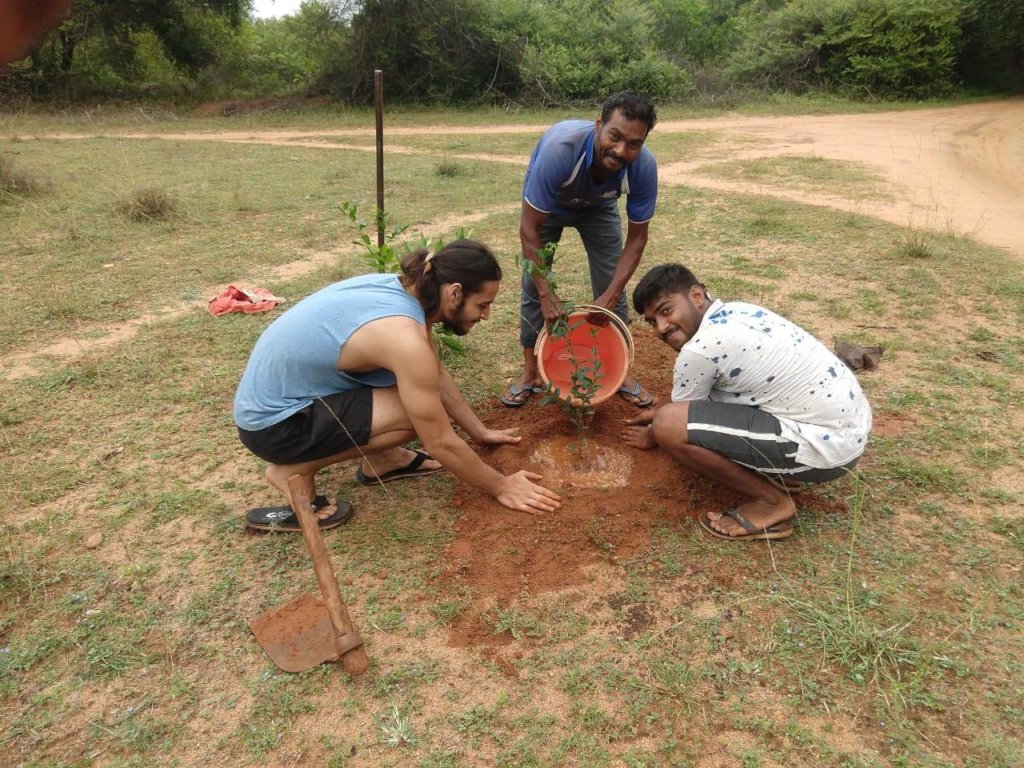 Dear all,
yes, we got again thousands of trees planted this monsoon season in Auroville:everybody involved with stewarding land is planting: the school children, the forest stewards, the farmers, and on newly purchased land the many members of land board team plant trees, and plant life fence trees with indigenous tree species.
For fencing typically plant species with thorns like wild lemons are used. Many a times the already growing "mullu" gets simply transplanted for fencing during the rains.
Why do we still plant trees - after 50 years of Auroville?
On every newly purchased land, the afforestation work proceeds over 10 - 15 years, through a phased approach of planting pioneer trees, then decidous trees, and finally the TDEF - tropical dry evergreen forest species, which are evergreen tree species.
Our land holding is a patchwork - in the greenbelt over 50 % of land is still missing. In the southern greenbelt land is well consolidated, with amazing land regeneration and water conservation, and wildlife and a biodiversity returning big time.
But for the remaining greenbelt, land holding is very scattered. Auroville purchased as and when the land owner wanted to sell, and the ownership documents were correct. Thus we add new plots one by one - and restart the phased land regeneration process.
Auroville focusses efforts to purchase of strategic land holdings
- land which will enhance biodiversity by bridging land holdings,
- land on the water shed so that most effective water conservation work can be effectuated.
- land valuable for organic farming and to serve as demonstration plots for outreach and capacity building in farming techniques.
There is still a lot to do ...
we do it step by step, day by day.
Unlike usual land regeneration project, we are not moving on after completing tree planting projects. We are staying. We see what really works. We work on the social and climate change perspective beside biodiversity. We live with our forests. We grow for decades with our trees.
Be part of our adventure in regenerating land for humanity.
Your support by donating directly, or help us run a campaign in your network, is most appreciated.
THANK YOU,
Sigrid and Funding Auroville Team
Antonio, Giovanni, Supriya and Sigrid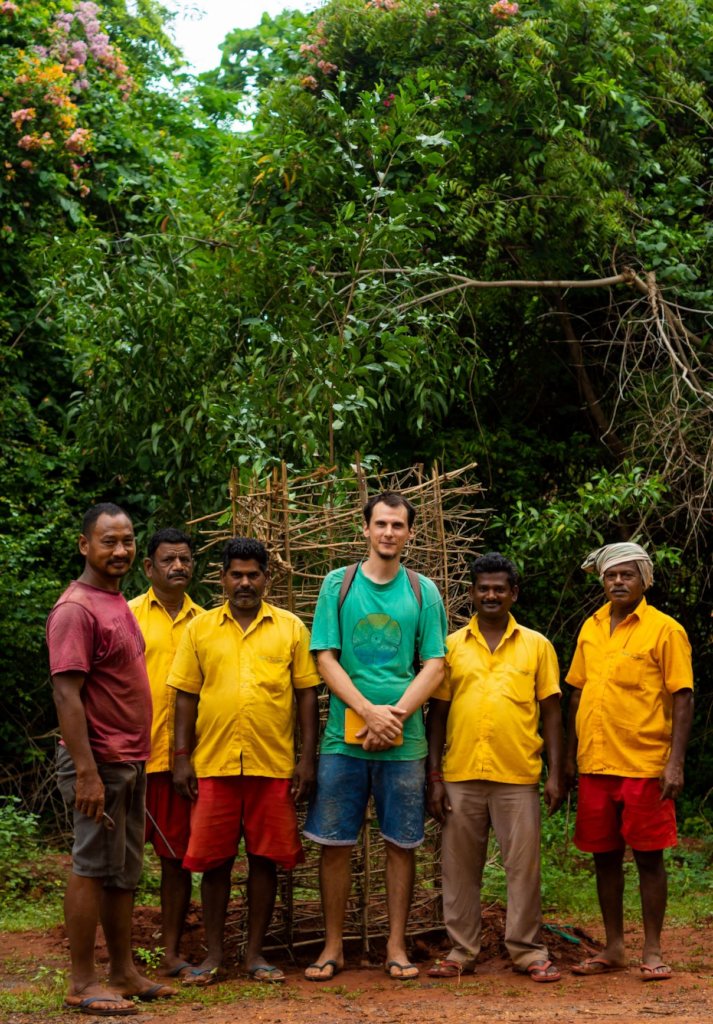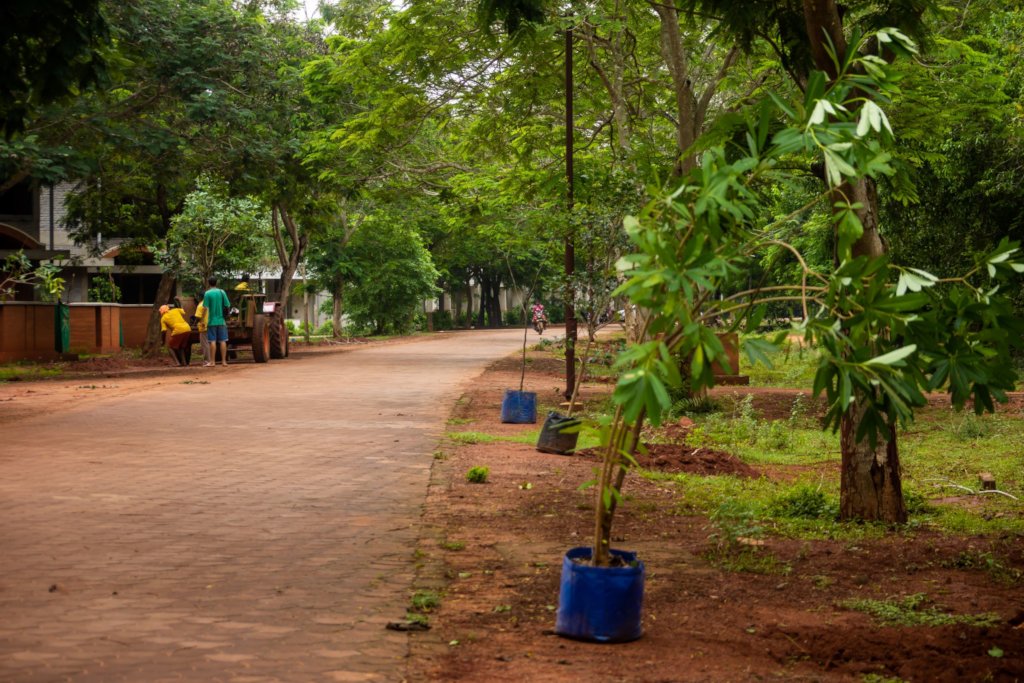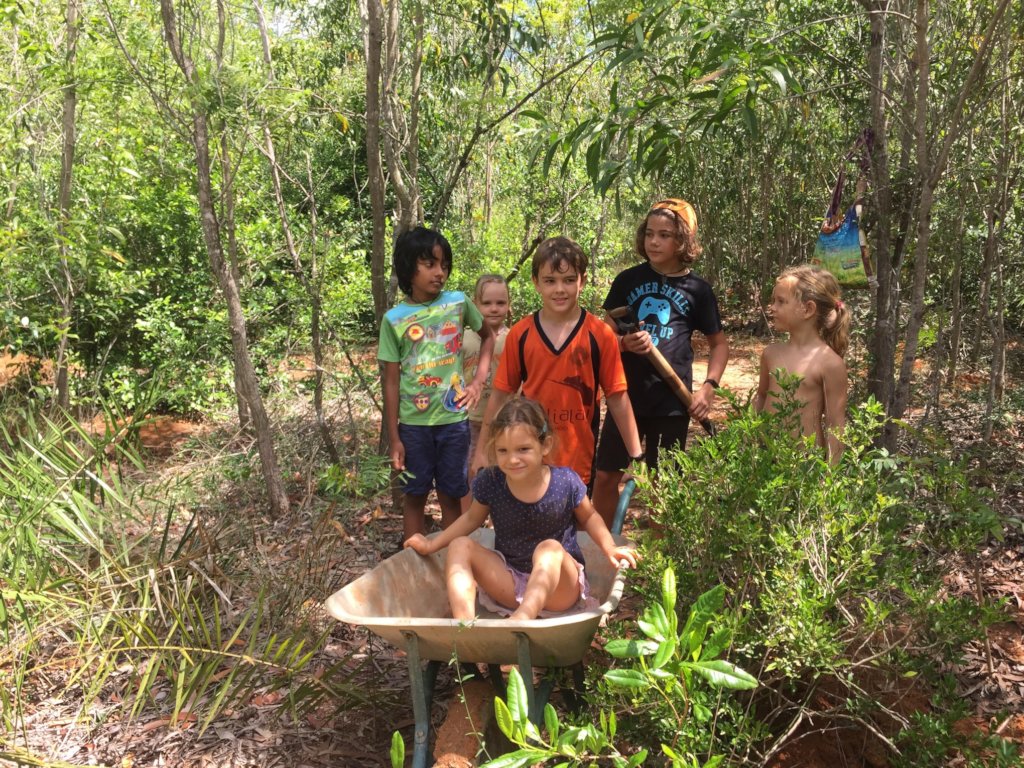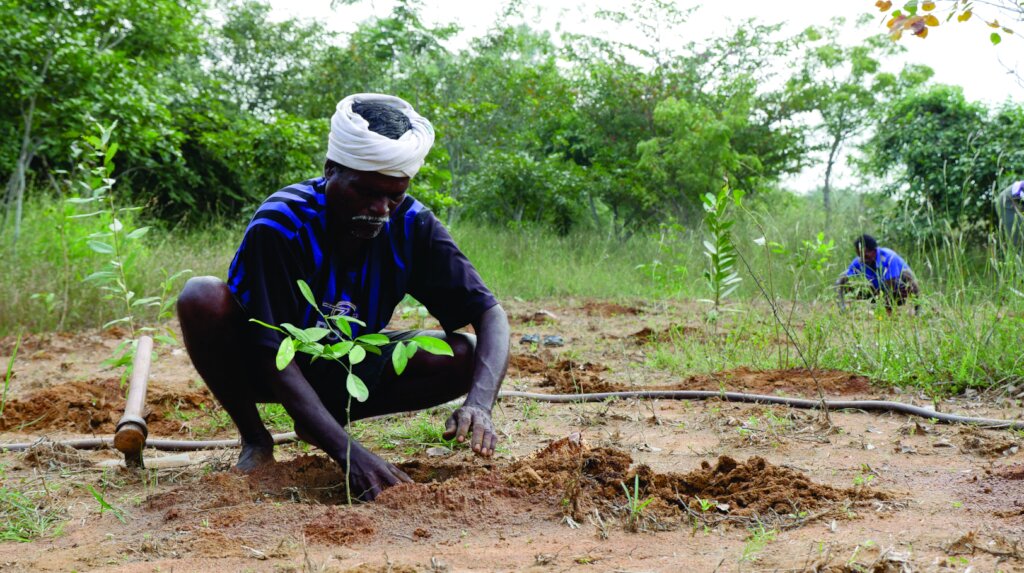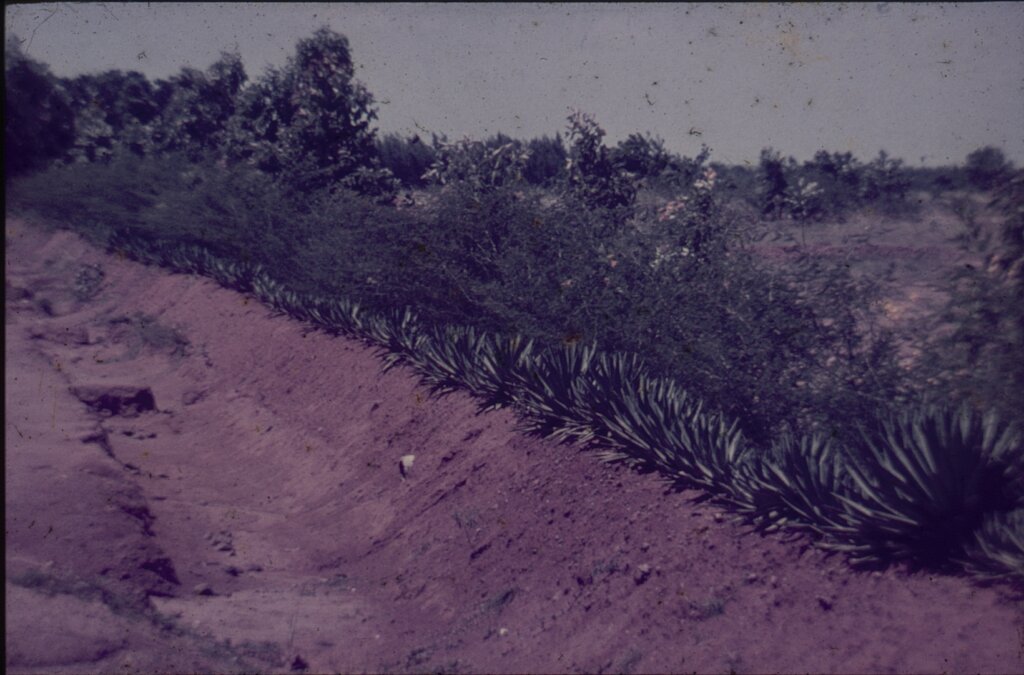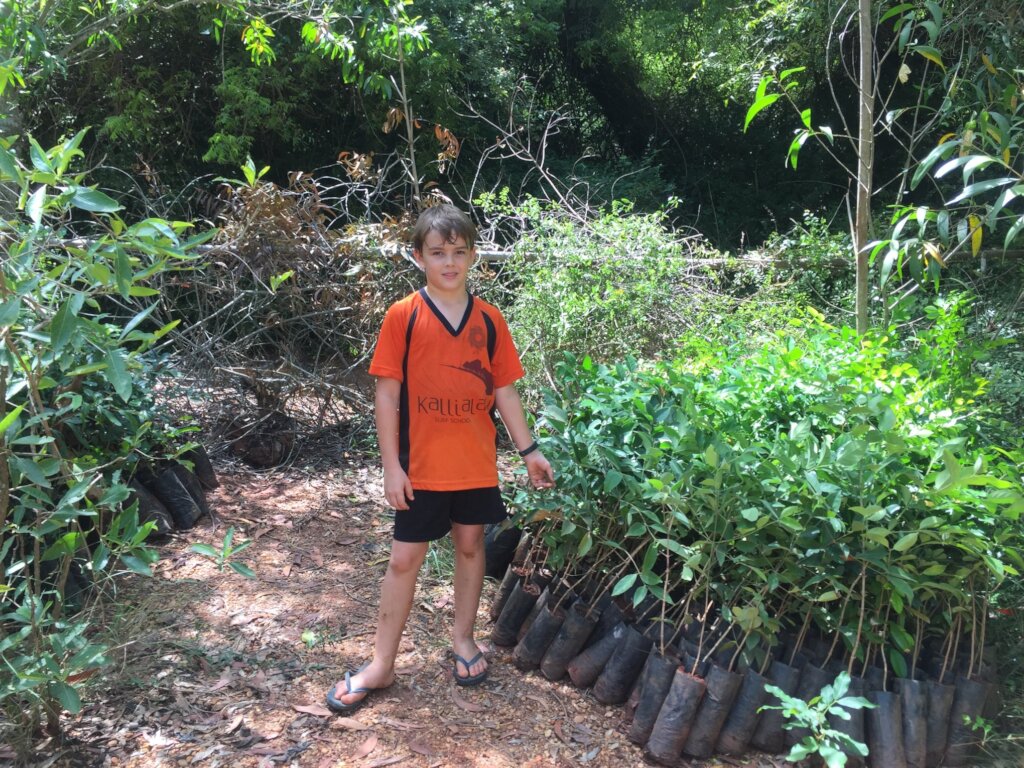 Links: