Project Report

| Oct 20, 2020
Its time to plant trees - regenerating the rare indigenous coastal forest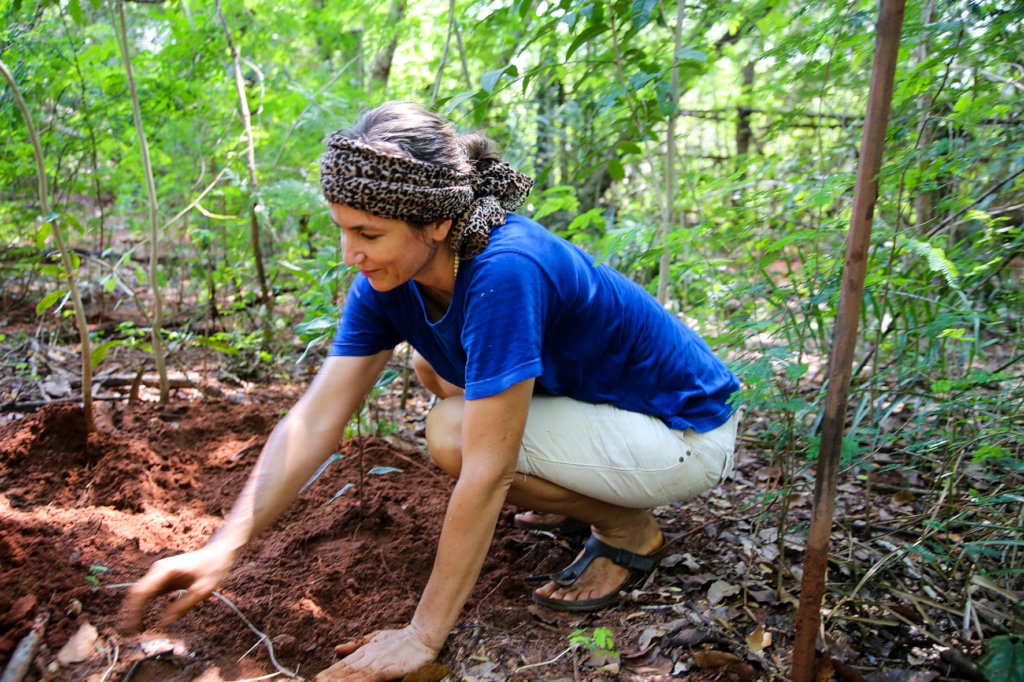 What does it take to re- generate a whole ecosystem - the soil, the flora and the fauna?
Auroville`s pioneers and foresters have been researching the ecology past 50 years. They set up tree nurseries, travelled to pockets of forests and temple groves in Tamil Nadu, collected those tree seeds right there, and are planting, planting planting trees.
Why are we still planting trees, after 50 years?
In the first 20 years, only the most hardy pioneer tree species survived the harsh summers, and the heavy rain falls in the monsoon. Typically Acacia auriculiformis - an acacia originating from Australia - commonly called "work tree" here: Yes, this tree did the work - it grew where nothing else did!
Next 20 years many indigenous decidous trees were planted, and these transformed Auroville to a lush green forest environment, which attracted birds, mongoose, hares, jackals and many insects and spiders. But during the 4 dry , hot summer months one can see through the forests, and the soil is exposed again, as most trees are bare, leaves are fallen.
Past years, the call is out to further regenerate the original tropical evergreen forest:
Now we plant "evergreens" such as "Ceylon box wood" , psydrax dicoccus, or Aglaia e., "droopy leaf". These need a bit of shade to start off, but in the longrun they will create the shade and conserve the precious water all year long. These evergreen tree species have very deep roots, and are much more resistant to cyclones. Restoring the flora will in turn attract the original fauna: now deer, porcupines, jungle cats are returning already.
In view of climate change, specifically for coastal South India, its imperative to create a complete tree canopy, to create a protective dense evergreen forest. Only with this forest, the climate here can be mitigated to be livable in future. Auroville`s foresters create the gene pool for the complete coastal ecosystem.
Thats why we will keep on planting trees...
and that´s why we urgently need to consolidate Auroville`s land holding.
Just next to where we planted hundreds of evergreen trees in the last 10 days, a local landowner eradicates all vegetation to grow meager rainfed crops. 50 years of Auroville`s forest ecology didnt change his approach - yet! We got much to do: planting, training, educating, reaching out ...
THANK YOU
Your donations for land purchase are vital to our work!