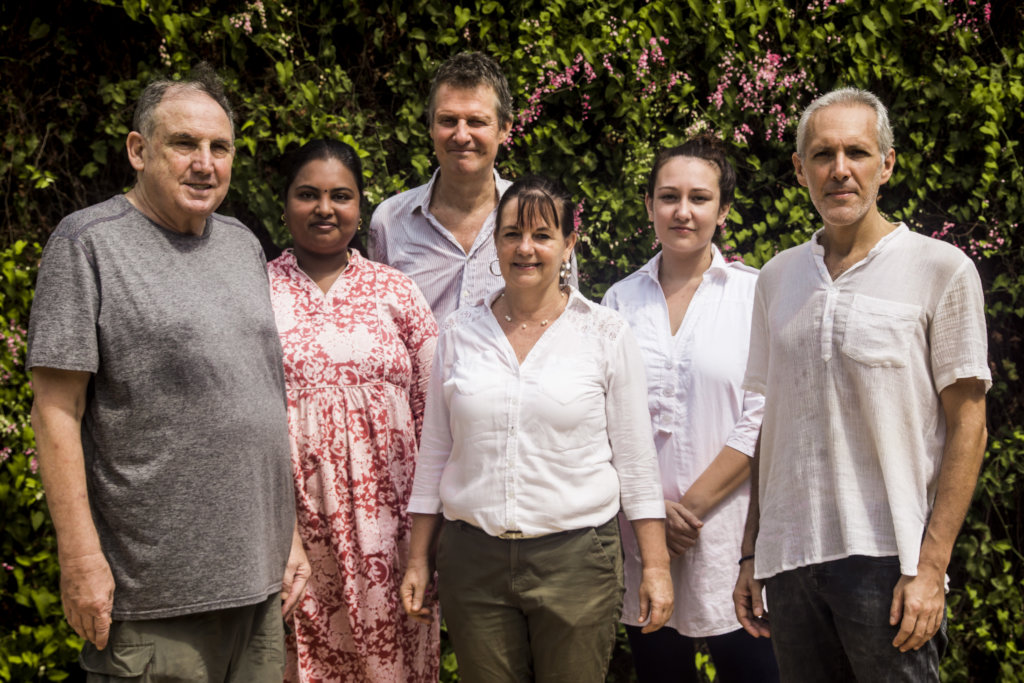 Auroville`s forest is unique:
a regenerating tropical dry evergreen coastal forest,
started on eroded land with pioneers species,
maturing to the original fauna and flora past 50 years.
The foresters live on site, have committed their lives
all indigenous seeds of the region have been collected over the past 40years, and
are documented in a virtual herbarium.
Original wildlife is returning, with protected species of larger mammals, and over 100 bird species,
The forests embedded in a universal township with 3200 people from 59 countries:
A truly unique evolutionary regenerative culture.
Ultimately, we could see research and education of the multifacetted regenerative approach emerge as a "Forest Academy" :
"I definitely see that Auroville`s forests are a unique source of research, for both outside academia as well as for our own interests.This could definitely be worth pursuing." - D., Auroville forester, project manager, Deep Ecology.
We urgently need to fund the consolidation of the land, as now its parceled into 44 forests!
Bridging of land parcels immediately creates "self - regenerating corridors" and enlarges the habitat for protected species in fauna and flora multifold - thus steeply increasing the ecological value of the forest.
You will find attached the "Funding Auroville booklet",(2) made possible with a grant, your donations and a lot of voluntary work! This shortened version will be printed, and handed over to potential donors.
Your continued support is essential to get all this work done, step by step, day by day!
Shanti, a young French lady grown up in Auroville, has joined the team.
Her dynamism plays out in her work in researching foundations, and setting up our admin work!
Our team (l to r)
Ken Vanosky, friend of Auroville, CFO& fundraising, San Francisco
Supriya - Project development

Peter - writer, publications

Sigrid, co-founder - networking

Shanti - admin, foundation data base

Giovanni, business lawyer - grant applications
We are happy to share about our work, and the future developments for Auroville`s regenerative work!
Contact us via info@funding.auroville.org
Whatsapp 9626006961
Attachments: