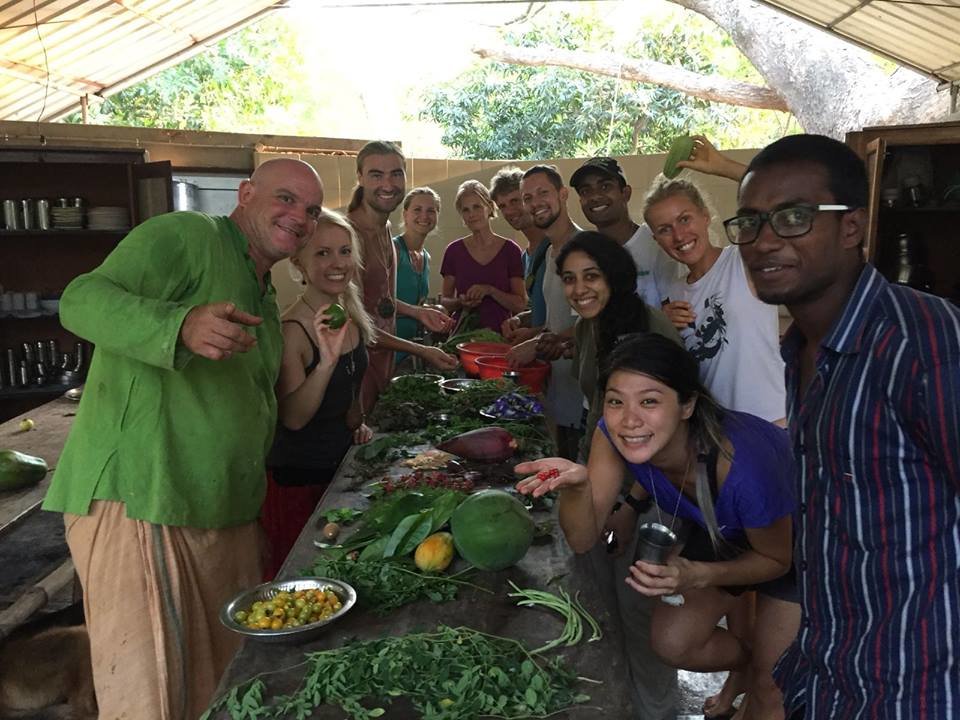 Dear friend and supporter,
We had very little funds in past months - but we, a team of 5, continue to work every day to raise the funds for Auroville`s land its regeneration projects - as a model for the future for the earth and humanity. Our team is expanding since March 2019 with 3 professionals: Supriya, Prajnya and Balvinder, adding an amazing expertise in international & financial law, accounting and project management!
Past months we have established a good cooperation with the Auroville groups coordinating farm and forest activities, in order to create a good reporting and organisational structure to evolve a best practices model for use of funding.
We have organised and videod a day long "open mike for projects" to stimulate good project writing, and are now creating videos to use for fundraising: you will see those soon!
You find research & demosites on the 24 organic farms on https://fundingauroville.org/land/
Today we would like to feature Krishna McKenzie from Auroville`s Solitude Farm,
Krishna is promoting "Natural Farming" and "Permaculture" , 2 philosophies of organic farmingm since a decade in Auroville, where he practices and teaches his workshops! The founder of Natural Farming, the Japanese Masanobu Fukuoka ("Rice Straw Revolution") has visited Auroville end of the 80`s. Fukuokas exceptional work, is continuing in Auroville with a group around Bernard LeClerq, Deepika Kundaji and Krishna McKenzie. Surprisingly, Krishnas approach to "Do you know where your food comes from" has gotten amazing media attention in the Tamil Nadu Media in past months: Krishna presents, speaking in Tamil language, in numerous TV shows, often together with his wife Deepa. You find a short english video of TedEx talk of Krishna in Links.
Auroville`s message for regenerative work spreads in unexpected ways!
We do need your support to make it happen "on the ground"!
We urgently need to secure priority plots of land, to sustain and expand the regenerative work Auroville has done for the past 51 years! We need to safeguard the water for Auroville`s pilot projects in water efficient organic farming, and for the population of the bioregion!
On July 18th is a day of matching grants!
It starts at 9:00 a.m. ET US, Globalgiving gives "first come - first serve" matching funds for donations of $100 and above. The higher the donation, the higher the match
We hope you are with us, and will send a short reminder on July 17th !
Links: