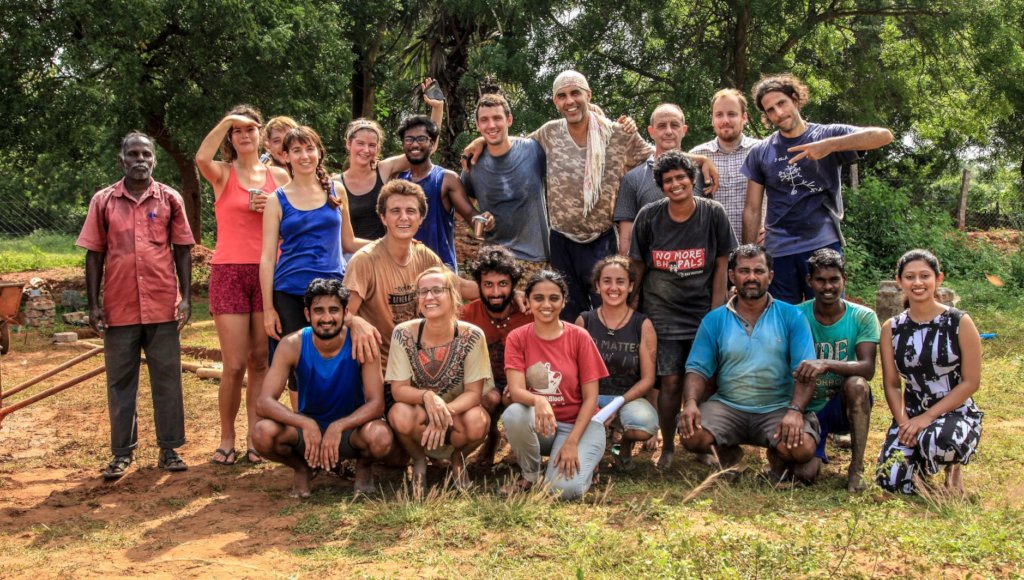 We thank you for engagement for Auroville, a hub for regenerative culture stepping into its 51st year!
We celebrate the future with 5 new projects for land purchase and regenerative work:
1) Afforestation with the original tropical dry evergreen forest on the most important plot of land near a deep ravine with a water catchment area of 820 acres watershed.
2) Land purchase at one of our oldest and most active forest centers, Pitchandikulam forest. The land purchase will help expand their tree nursery for their regenerative work in the bioregion.
3) Revelation Forest Education Center – comprising regen work on ajascent land. The project foresses a Center for sharing knowledge and research in ecology, water conservation, biodiversity fauna and flora, and regenerative practices in organic farming up to academic level and accommodation for researchers
4) Northern greenbelt: land purchase to bridge Auroville land to form a corridor for fauna and flora on our most important watershed – few plots would make a lot happen!
5) 15 Acres of wetland at Irumbai – a prime pilot project for organic rice and agriculture through surface water fed Irumbai lake: The ancient form of farming to be reinvented with smart irrigation. Highly relevant pilot project for the bioregion and beyond.
Its now we urgently need to secure the land to set up the water conservation projects for the future of the 120.000 people in our bioregion.
We hope you join us in the big adventure to safeguard and develop "the campus the earth needs".
Auroville`s experts research here, develop pilot projects, which are taken out in the bioregion and further, even internationally.
The Globalgiving "Littel by Little" campaign matches your donations - first come first serve!.
On April 8th ET onwards donations up to $50 matched at 60% while funds last.
Be quick donating early on to expand your small steps to much bigger ones!
"Empowering the future" - team