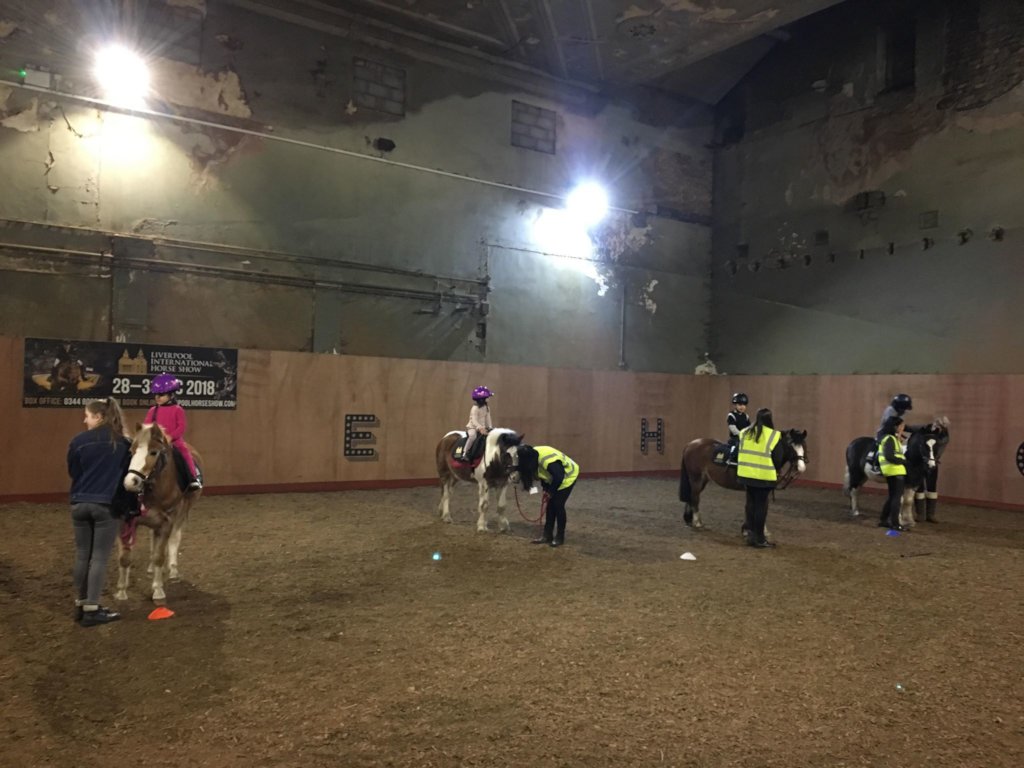 Hello
Following your kind donation to AMURT NW's Animal Assisted Therapy programme, we wanted to provide you with an update on the progress of the programme since it began on Wednesday 6th February 2019.
We have run two sessions so far, giving a total of 32 socially disadvantaged children aged between 4-12 years living in Liverpool with the opportunity to experience grooming, learning about, and riding the ponies at Park Palace Ponies. Both afternoons have been a great success, and have been made possible by a number of dedicated volunteers from The University of Liverpool.
The feedback so far has been incredibly positive. Our volunteer Caitlin wrote "I can't put in to words how beneficial this programme is to the children, seeing in two short weeks the difference in the children, even over the course of the session, they seem so happy and confident, it makes me feel so proud to be a part of this journey". Another wrote "you can see a massive difference in the children from when they arrive to when they leave. Some of them are naturally chatty but the quieter ones really become more so by the time they're leaving, especially straight after a lesson".
A number of schools in the local area have expressed their interest in taking part in this programme, and we will be working closely with them to make this possible over the next few weeks.
We have so far raised £1,174 of our target of £8,619 through our Global Giving campaign, and we look forward to the remainder of the funding coming in so we can complete the full 24-week pilot programme. In the future, and with enough funding, we hope to be able to turn this in to a more permanent and regular programme.
Can you help us reach our target?
To help us raise the remaining funds we need for the entire 24-week programme, this is what you can do to help:
• Circulate the Global Giving campaign through your network by posting the link to our page on Facebook, for example using the hashtag #AMURTNW
Project page: https://goto.gg/36080
• Tell or email 5 friends/family members about the project, explain why you personally donated/are supporting the project and ask them to donate.
We really appreciate your kind support, and will keep you updated as the programme progresses. If you would like to contact us directly you can do so at info@amurtnw.org.uk.
Best wishes
AMURT UK & AMURT NW teams