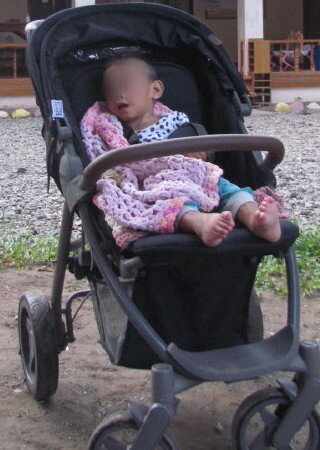 BEING A DISABLED CHILD IN THE PHILIPPINES
Living in a third world country is challenging enough for anyone, but having a physical or mental disability here in the Philippines makes everyday life even more problematic. Whether it is finding the correct medical treatment, physical therapy, education or residential facilities, it is a challenge for every family with a disabled child.
Things are definitely improving and most buildings are now wheelchair accessible, though the sidewalk to reach them may be impossible for those in wheelchairs to travel along. Medical facilities are slowly improving, though the waiting time for treatment can be agonizingly long and trying to obtain free medical care is often complicated. There are many NGO's that dedicate their funds and staff to helping various disability groups if you know where to find them and the government does have special schools in most areas that will accept children with a variety of different disabilities.
In our region of the country the government recently opened an excellent residential facility for children with profound disabilities and last year we actually transferred one of our children to that center; the little boy had a severe case of cerebral palsy and was blind, could not swallow food or control his limbs. They have the medical staff and physiotherapists that can best address his special needs.
We also have a special needs school (SPED) in our small town and we have a six-year old boy enrolled there, he was so happy to go to school like his older brother and is excited when he comes home from his morning class. He is deaf and so he is learning sign language and our staff are also learning this method of communication. He also needs major surgery to resolve other medical issues and so we are slowly making our way through the complex process to get that done (six month waiting list). Meanwhile, we will focus on having his hearing tested again to see if a hearing aid will be of any use; again we know an NGO that will gives us a free hearing test and a free hearing aid if he needs one.
So there are rays of hope through the dark days that everyone with a disability goes through, but there are still many families that either are not aware of available treatment that may be free, or choose not to do anything to help their child have a better life. The government does give a small financial allowance to parents with a disabled child, but of course it is never enough to give them the fulfilling life they truly deserve.
We thank all of you that donate to charities that help those with a disability that gives them more opportunities for a fulfilling life without pain and enables them to become an integral part of their community.
Links: