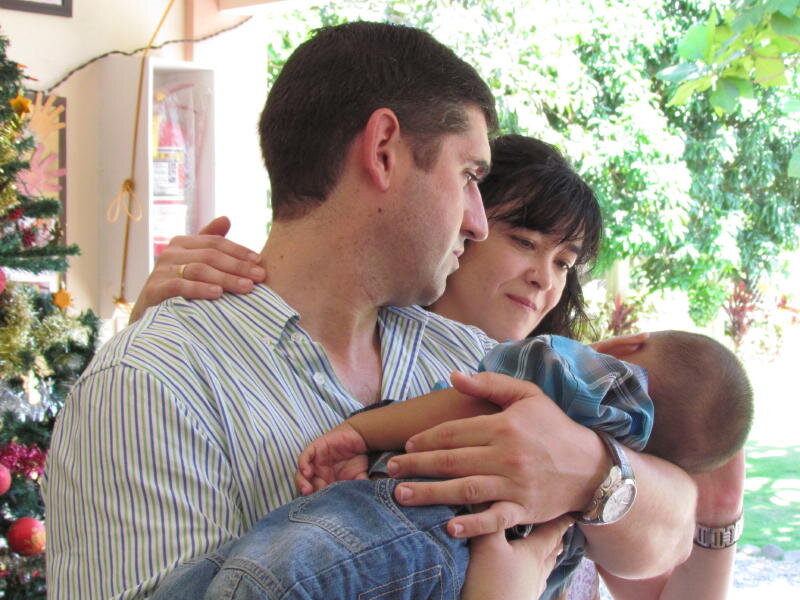 ADOPTION IN THE PHILIPPINES
Deciding that a child in our care needs a new family is not a decision that is taken lightly and our social worker will always explore other options, such as finding other relatives that may be willing to take custody or providing temporary care until the parent(s) are capable of caring for their child. Even when the parent(s) voluntary surrender their child, they are given three months in which to change their decision. If a child has been abandoned, our social worker is legally obligated to make every effort to trace any relatives by radio and newspaper advertisements, following up any potential addresses of family members.
There are many people here in the Philippines that do not know the adoption process and think that they can adopt a child directly from our orphanage; I always have to inform them that they have to go to their nearest DSWD office to obtain the requirements to become approved adoptive parents. The process for adoption here in the Philippines is not expensive and only takes about nine months to complete, so we encourage people to consider adoption and becoming the forever family for a needy child.
The Department of Social Welfare and Development (DSWD) is the government agency that will declare a child legally available for adoption, based on all the paperwork submitted by our social worker. Then the child will be matched by a panel of experts to parents that have already gone through the process to become approved adoptive parents. Sometimes, there are no suitable parents available and the child's case will go to the Inter Country Adoption Board (ICAB) for international adoption (this often happens for older children).
The Philippines is a signatory to the 1993 Hague Convention on Protection of Children and Co-operation in Respect of intercountry Adoptions – currently ratified by 95 countries. This Convention is an important development for children, birth families and prospective foreign adopters. It sets out obligations for the authorities of countries from which children leave for adoption, and those that are receiving these children. The Convention is designed to ensure ethical and transparent processes. This international legislation gives paramount consideration to the best interests of the child and provides the framework for the practical application of the principles regarding inter-country adoption contained in the Convention on the Rights of the Child. These include ensuring that adoptions are authorized only by competent authorities, guided by informed consent of all concerned, that intercountry adoption enjoys the same safeguards and standards which apply in national adoptions, and that intercountry adoption does not result in improper financial gain for those involved in it.
For international adoption, the process can take several years and it is also very expensive, but at least you know that the child you are adopting really needs a new family and that very high standards of care and protection have been followed, under the guiding principles of the Hague convention.
Angel House has processed twenty-five adoptions with children going to Spain, Netherlands, Belgium, Norway, USA, Canada and Sweden, inclusing six children adopted here in the Philippines. Thanks to your kind donations we will continue to find forever families for our children that need loving parents.
Links: