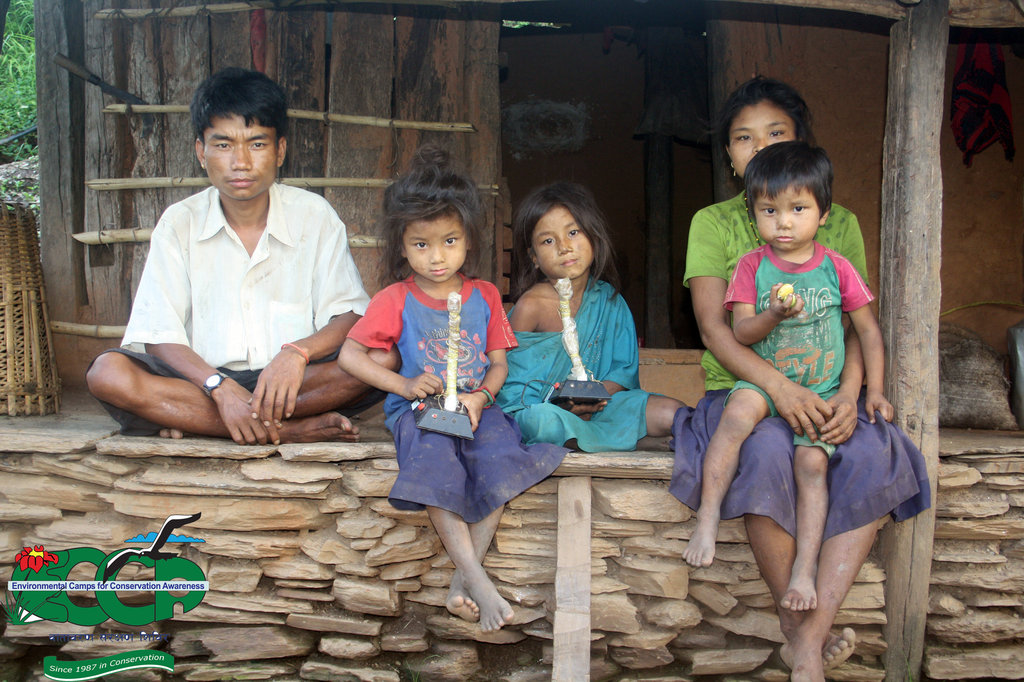 "Our house is located at a minimum of 5 hrs walking distance from the nearest road head. We relied on kerosene lamp in the evening hrs for light. Basic living facilities like electricity access, clean water access, proper education, health facilities are a Big Dream for the families like US. But, after getting a set of SOLAR TUKI from ECCA in the month of March, we are now living in Our Dream of having Safe & Clean Light. We now have;
A Smoke FREE Evening Environment for Studying our Children
CLEAN & BRIGHT Light than Kerosene Lamp
FIRE Hazard SAFETY Assured
EASY Mobility during Night hours from place to place
MONEY & TIME SAVED from purchasing Kerosene
Thank you very much for Granting US to Live in the DREAM day's for our Family."
-Mr. Min Kumar (Family Head), Galauthok, Korak VDC, Chitwan.
This is a story that our staff Mr. Bipin Shrestha received from his recent field visit to Glauthok village of Korak VDC, Chitwan District. While interviewing children and the family members, Bipin felt honoured to be a part of this program as he could directly feel the impact of our activities. The families expressed a lot of gratitude towards all the donors and supporters for helping them to live in a part of their dream.
THANK YOU very much for your support in our project and our community. We believe that TOGETHER with YOUR Support we can bring smiles in more and more families of the rural communities of Nepal. As an opportunity to increase funding in our project, we can effectively utilize the Global Giving Bonus day On 16th JULY 2014. On this day, Global Giving is giving away US $ 130,000 to all its project partners. Hence, as our partnership status stand in SUPERSTAR Level, we are eligible to receive 50% bonus as matching fund in all the donations received from 9:00 AM onwards till US $ 130,000 fund remains. Hence, We would like to request you to share and inform your friends and family to donate in our project on the BONUS DAY (July 16).
We look forward towards your continued help and support in coming days ahead. Also please visit our FACEBOOK, TWITTER and BLOG to receive updates in our activities.
Thanks & Regards,