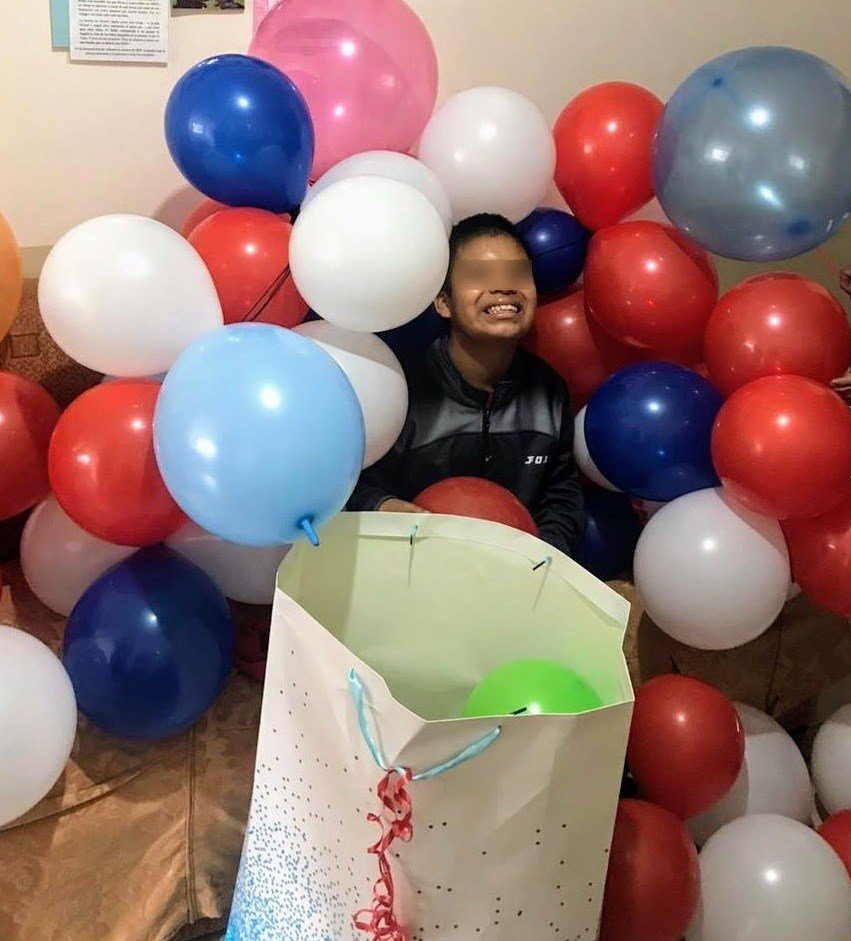 Dear Friends,
We would like to share with you the very first dream of one of our loved children from our partner Foundation OSSO.
Cristian a11 year old orphan with Autism, his dream was to have lots of balloons and a full sports outfit.
We showed up at the orphanage and arranged the room before he walked in, we were not sure how he would react, Autistic children don't tend to show much emotion.
When he walked into the room he did not say a word other that " are all the balloons just for me?"
he started jumping up and down, he tried on his outfit and played with the balloons the hole afternoon.
The directors of the orphanage where shocked to hear Cristian,had an extensive vocabulary because he rarely speaks. he kept looking at one of the director repeating " I am Happy!"
We had a moment where our eyes filled with tears, we genuinely felt Cristians happiness.
I kept thinking to myself,how grateful and fortunate we are to have your kind heart to support this project that will bring so many smiles to our children.
We have now a calendar for this 2020, we will be accomplishing dreams like flying on an airplane, become a bike racer, climb a mountain, meeting a pink unicorn, see the ocean for the first time, be a firefighter for one day, eat rice and ketchup, and many more.
We want to leave you with the smile of our dear Cristian, thanking you for gifting him with a full afternoon of fun and love.
YOU HAVE A HEART OF GOLD!