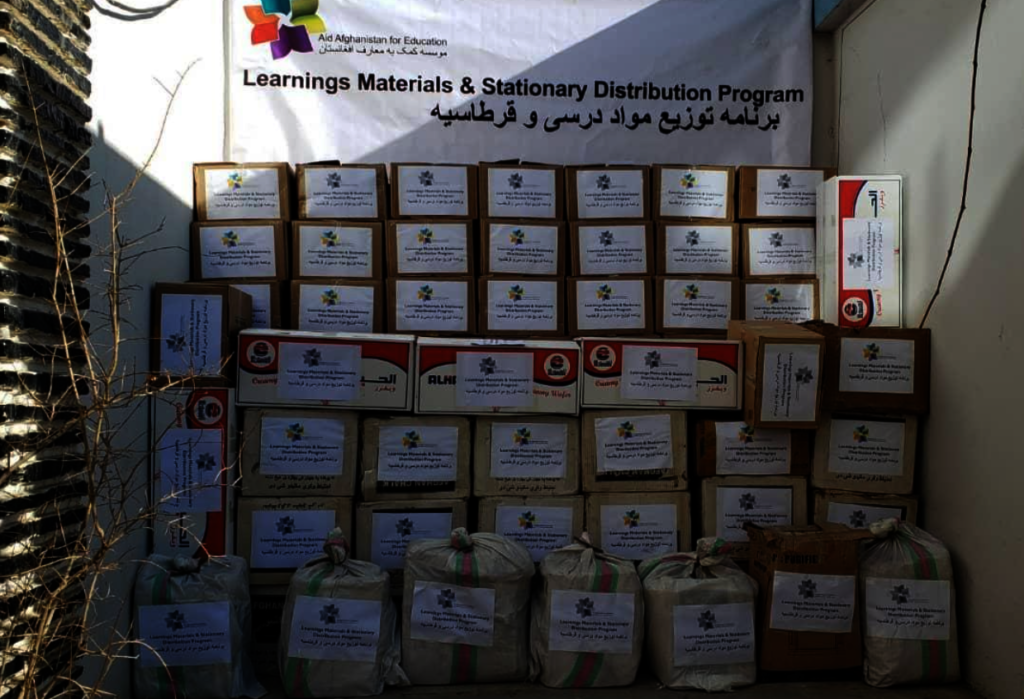 The outbreak of COVID-19 has adversely affected education in Afghanistan. Most parents couldn't pay the costs of their children in schools. Among them, women and girls are the most vulnerable.
Since the outbreak of COVID-19, the distribution of learning materials to the high marginalized students is among the highest priority for Aid Afghanistan for Education (AAE). Indeed, lack of learning materials negatively impacts the learning process and causing a high drop out rate in schools.
In 2021, AAE will distribute learning materials and stationery to 5,000 highly marginalized students. Additionally, AAE is working with the Ministry of Education to improve policy and programs for marginalized women and girls.
In this reporting period, AAE had distributed blackboards, chalks, books for library and stationery in schools in Kabul and Parwan provinces.
In Kabul, AAE donated 20 blackboards and 1,248 cartoons of chalk to Hakim Khesrow High School in Kabul city. The distribution of blackboards and chalks will significantly contribute to the learning process of the students.
In Parwan, AAE had donated 265 books to libraries in Numan and Abdul Amiri schools in Parwan province, and stationery to students in these two schools.
Thank you so much for your continued support of education in Afghanistan.