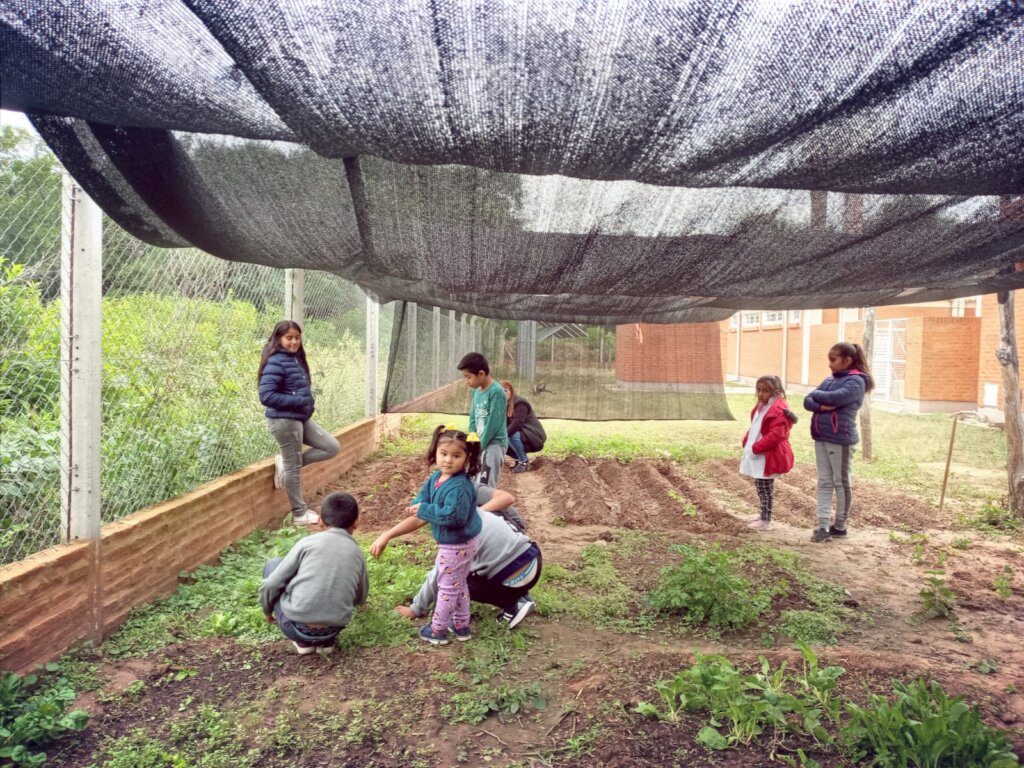 Child malnutrition is an alarming, complex and multicausal phenomenon. As such, it requires comprehensive responses, with joint and sustained efforts by various actors to eradicate it. ACDI, in its work to promote agroecology as a strategy to overcome the food crisis, designed a project to accompany school institutions to strengthen green gardens management and monitoring capacities.
Along the way, meetings were held with the Ministries of Education of the provinces of Tucumán, Salta, Jujuy, Santa Fe, Chaco, Formosa. In all cases, they already had programs to promote school gardensso points of synergy were found to strengthen this strategy as allies.
A schedule of training meetings was planned, starting with workshops "Our school nourishes us" in the provinces of Jujuy and Salta in Argentina, and Villa Montes in Bolivia. 16 educational centers subscripted in these areas to participate in the accompaniment of ACI and interested in together establish the potential of each space in the construction of its own agroecological garden.
This initiative promotes virtual trainings integrating ICTs and the principles of Agroecology:
1. Training in agroecological practices, on the following topics: strategies and techniques for soil preparation; sowing; irrigation; harvesting; biopreparations for pest control and fertilizers, as well as production, preparation and conservation of food with garden products.
2. Orientated to the incorporation of ICTs in the development of agroecological vegetable gardens: presentation and training on the use of the "Kokue App", a free mobile application developed by ACDI, which assists users in the management and monitoring of their vegetable gardens.
This is the starting point to build territorial, local and integral alternatives. Help us strengthen territorial capacities so that schools can have their own green gardens, with your contribution we can make it happen. Let's overcome the food crisis with joint efforts!