Project Report

| Dec 29, 2020
Happy at Home with the DEAEF YDP - Dancing into '21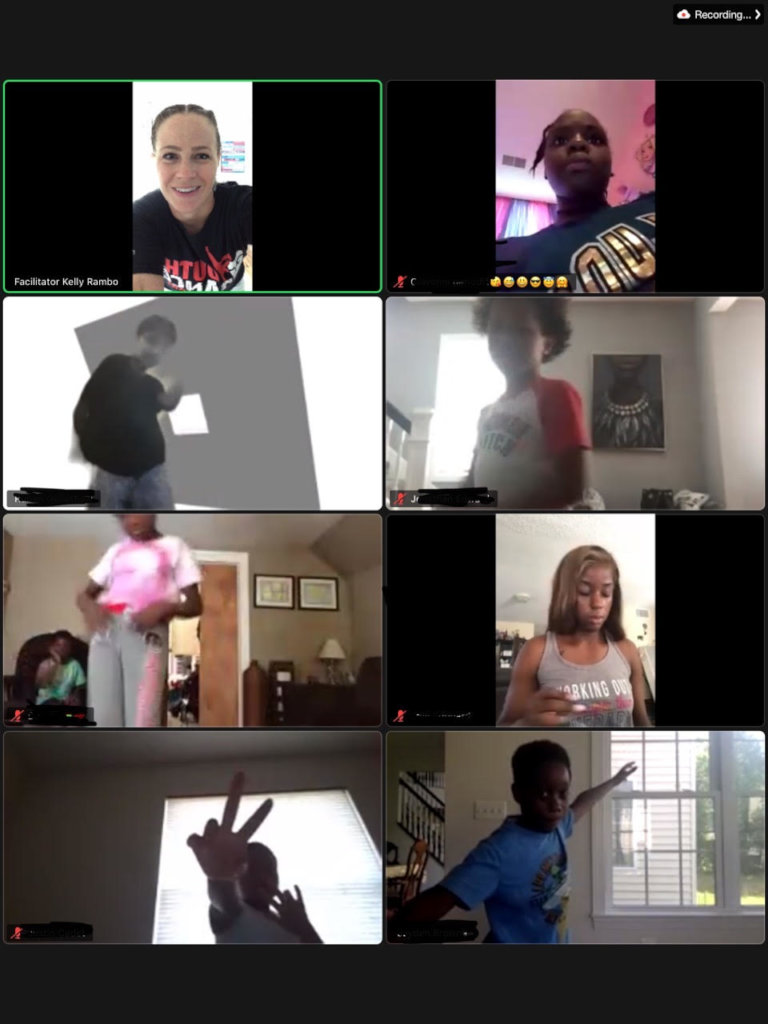 The DEA Educational Foundation didn't miss a beat this Fall, reaching most of our program cities with unique, high-quality virtual dance classes. In spite of the challenges of this year, the DEAEF YDP programs were a tremendous success at a time when many students are in critical need of positive after-school activities and ways to stay active at home. We partnered with dozens of schools, youth sites and youth organizations, such as the Dream Academy, to bring valuable programming to the community, and inspirational prevention messages through the power of dance.
The DEAEF Youth Dance Program continued our partnership with the Drug Enforcement Administration through participation in DEA's 2020 Virtual Red Ribbon Rally as part of the "Dance Challenge," as well as DEA 360 Strategy programs in Las Vegas, Columbus, and Portland ME. We look forward to announcing exciting new programming through community service efforts with DEA in 2021.
The DEAEF YDP participated in this year's DEA Educational Foundation Gala "Our Youth. Our Future." in October, 2020. Hosted by country music artist Gary Morris and radio broadcaster Devon O'Day, this star-studded event featured musicians such as Jay Allen, Kathy Mattea and the Bellamy brothers, with special appearances by actor Dean Norris (Breaking Bad) and DEA agent Steve Murphy (one of the agents who brought down Pablo Escobar, as portrayed in the hit series Narcos). Funds generated from this event support educational efforts by the Foundation to help youth and their families by providing positive prevention programs and education on the dangers of drug use and abuse.
We are proud to have developed several new ways of reaching students and families in this difficult time, including our "Happy at Home" social media initiative. This season, we reached our community with messages of hope through the "Happy at Home for the Holidays" social media campaign. Our DEAEF YDP Instructors, like Cody from Cleveland, offered students and their families short pieces of choreography and inspiring messages to keep them motivated and moving throughout the holidays.
This Fall, 35 instructors and consultants from our youth programs across the country came together for a virtual training session. The training covered topics such as current trends in drug use, strategies for reaching young people in virtual settings, and a keynote address from DEA Chief of Community Outreach Sean Ferns. We are proud of all our instructors and consultants for sharing their passion for dance and continuing to reach students virtually during this challenging time.
Evaluations collected from our virtual dance classes indicate an extremely positive response from both students and their families. One parent said "We appreciate the opportunity to have a class for our daughter during this time, where she can take class with familiar teachers and to participate in an activity she enjoys with other students she knows." Another parent noted "My son had a fun time. He wasn't sure if he would like it. He dances around the house but never tried a formal class. He really enjoyed it and was proud of himself for completing the whole class." 100% of caregivers surveyed following our pilot program this summer indicated the online DEAEF YDP dance class positively affected their child's mood. While nothing beats human-to-human contact in education, we are grateful to be able to continue our mission of providing young people with a free, healthy after-school activity.
Thank you for your support of the DEA Educational Foundation Youth Dance Program. Wishing you a healthy and happy New Year!