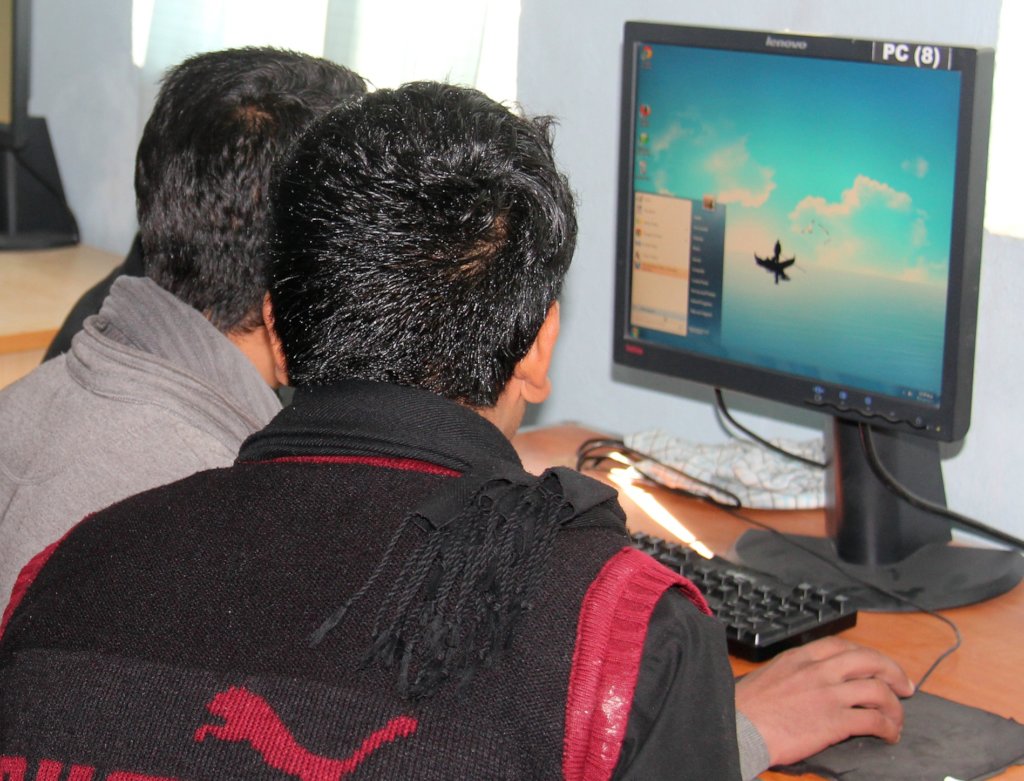 At the start of this new year we reflect on what has been achieved in 2018 and how this has changed people's lives for the better. AIL's Learning Centers (LCs) give people the opportunity to learn, to network with others and to gain both knowledge and increase their capacity.
In 2018, 28,121 students (19,095 female, 9,026 male) attended courses at 48 LCs. The courses offered at centers vary according to need. Literacy and sewing are popular, also English, computers, math, weaving. There are some centers that are specialist such as 3 that are preschool only and 1 that is boys computing, 2 that offer computers/English combination classes only. There are 32 centers in the Herat area (16 rural) and 13 in Kabul.
Computing remains an in demand course at many centers. In 2018, 1,651 students attended some sort of computer class. Herat area centers had 485 male computer students. Kabul's boys only computer center had 118 students in the year, a big increase in numbers from previous years. Two sites offered a combined computers and English 6 month course.
Parviz said, "I am living in a place far from the center of the city . If a student want to learn computers or English he or she must travel a long way and that is a big problem for me and other like me. When I learned there is a center which teaches English and computers without charging fees I was very happy. I have been studying here for two months. In this short time I have learned a lot about computers and computer programs. I am very interested in computers."
Thank you for your continued interest and we hope you will read the annual newsletter attached.
Attachments: