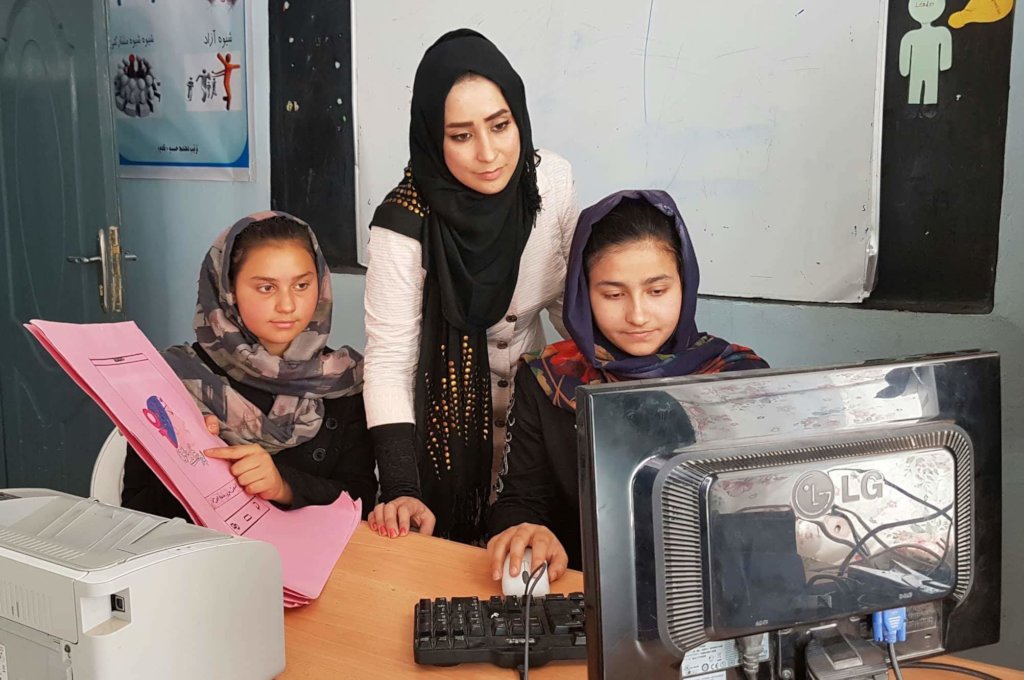 Bonus funds on ALL donations are available NOW until 9 am Thursday 13th.
Funds distributed on a proportional basis as to how much we raise, so we will get some extra money!
Up to $1,500 per unique donor per organization is eligible.
Make your gift go further DONATE NOW! Thank you.
New recurring donations (active 4 payments) matched on initial gift up to $200 per donor per project.
Computing is always a popular class in any Learning Center that is able to provide it. So far in 2018, 495 students in Herat have studied computers including 241 females and 254 males. In the Kabul area there have been 350 computing students this year.
"I am Shokria and a student in computer class. Where we live there are few computer and English courses for girls. When I heard about this course which is free of cost, run by AIL and is for females. I told my mother about it and that AIL works for females and Dr. Yacoobi is the president. She went to find out about the course and after some questions let me to join the class. Now I am very happy that I am learning computer and English. I thank my teacher and the entire AIL team who are providing us with such opportunity."
Thank you for your support!