Project Report

| Dec 17, 2019
AIL Publishes Own Mobile Literacy Book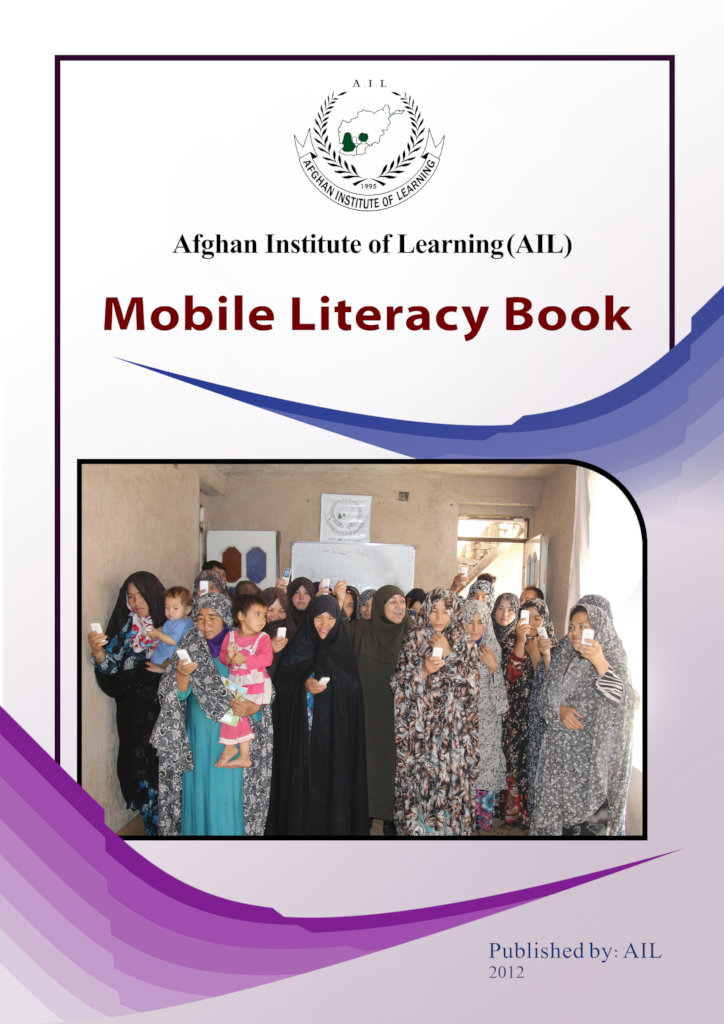 AIL works to promote literacy by providing classes at centers in Herat and Kabul. It also publishes an educational magazine and whenever possible books. Two books published recently help mobile literacy class teachers.
Mobile Literacy Messages: a book supporting the literacy class that uses texting to teach the alphabet and up to grade 4 literacy in 4 months. Some mobile literacy classes take place at rural Herat centers and are for illiterate women.
Teacher Training: helping teachers improve their teaching skills at workshops and in staff meetings at centers. Some teachers who study with AIL go on to become teachers at AIL Learning Centers.
Other books published recently included:
Leadership Skills: supporting leadership development at centers, in workshops and the youth 2 year leadership course at the private Yacoobi High School. Women at the centers want to know how to advocate for themselves, speak in public and engage more fully in their communities. The mobile literacy students learn about leadership and text messages on the same.
Healthcare Messages for AIL clinics, mobile literacy classes and the ZMQ mobile app pregnancy monitoring program which AIL was a part of.
Peace Education: the most recent book published. Peace education is promoted at centers, preschools and in workshops.
Thank you for your support for our work.
The year end newsletter for CHI is attached.
AIL is working towards SDG 4: Ensure inclusive and equitable quality education and promote lifelong learning opportunities for all
Attachments: