Project Report

| Dec 7, 2022
Fast-track learning yields results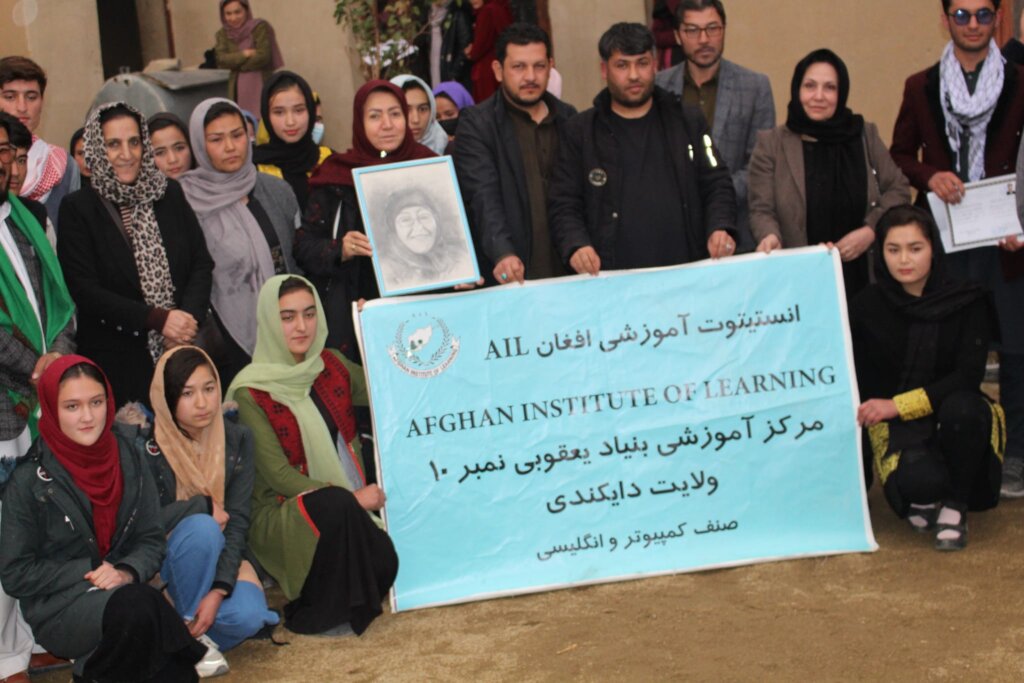 Donations to this AIL project get a 50% match from the Safer World Fund.
Only a few thousand in bonus funds still available – so hurry and donate to get a match!
One of the fast- track classes offered at learning centers is literacy. AIL has 8 levels of literacy class and mobile literacy. In one month, there were 681 literacy students in Herat centers and 179 at Kabul centers with an additional 130 students in Mobile Literacy Class.
Other fast-track classes include sewing and in one month Herat had 1,245 sewing students and in Kabul centers there were 270 students.
Computing classes can also be fast-tracked for the ablest students. In Kabul in one month there were 301 students and in Herat 138 including, 61 female.
A couple of months ago the staff were delighted to attend the graduation ceremony for the computer class at one of the Daikundi Province learning centers. The manager said, "One hundred students received their certificates of achievement and all were very appreciative of the through grounding in computing skills that they had received. AIL started this center 10 years ago and thousands of students have graduated from it with a range of employable skills."
One student said, "Students are happy to learn computing and most have gained practical work skills in computing. My classmate does computer printing works in the city of Nili of the province and is paid enough that he supports himself and helps his elderly father."
Fast-tracking education classes helps those who are doing well to progress at their own pace and complete courses earlier than other students.
Thank you for your support for our education initiatives.