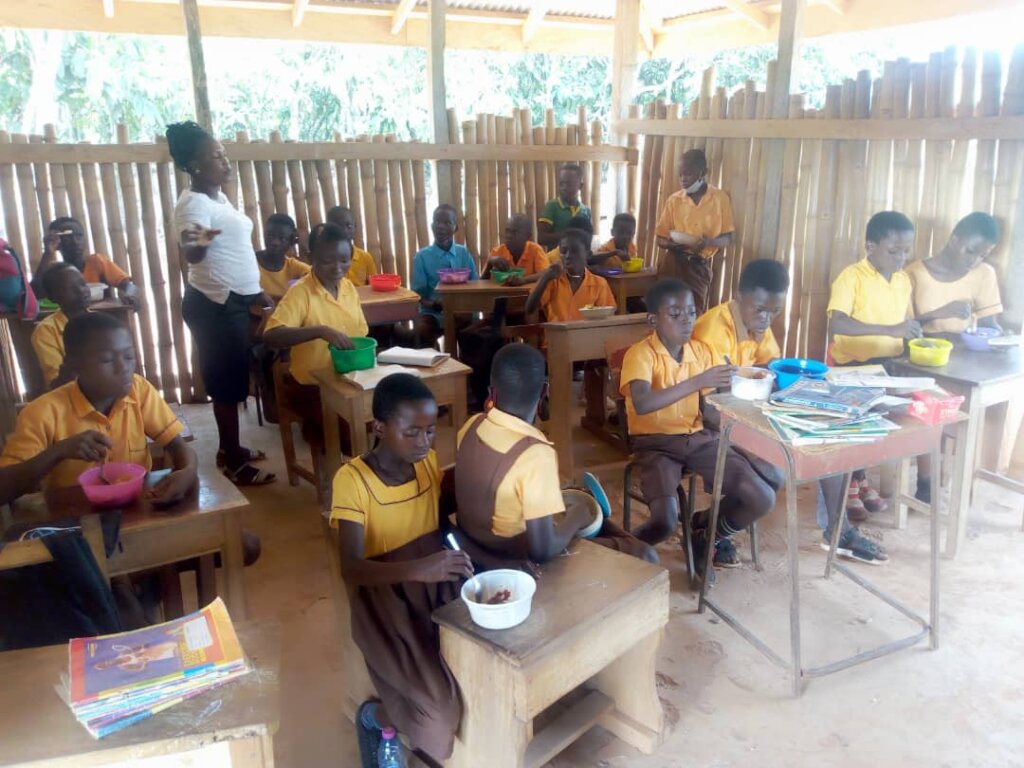 Hello everyone. I'm Akira Kondo, the project manager of the Smile Ghana Project.
Our project was scheduled from February 2018 to August 2020. However, from March 2020, the school was closed due to the influence of Covid-19, and children could not learn. In addition, the temporary closure of the local market reduced the cash income of farmers. As a result, cocoa farmers were in distress and more than 60 children returned to child labor.
Currently, primary schools have been reopened, and all children who were child labor during the school holidays have returned to school, but there is a regulation that limits the length of stay at school to four hours to prevent the spread of infection increase. In addition, although the local market has been reopened, the cash income of farmers who are parents of children remains lower than before.
Therefore, after discussions with our partner NGO CRADA, the project has decided to set up a one-year follow-up period from September 2021 to August 2022. During the follow-up period, we carry out the follow-up of the activities of the Community Child Protection Committee (CCPC) which is a community volunteer organization for conducting community patrol activities, continuous support for improving the learning environment (supporting school feeding and extra class), continuous support for raising the additional income of cocoa farmers (including rice production), and promotion activities of community regulations on child protection at targeted communities.
By setting a follow-up period, the damage caused by the Covid-19 to children and communities' residents can be reduced as much as possible, and the elimination of child labor by community people centered on residents' organizations such as CCPC. We would like to make sure that the mechanisms for protecting children's rights are sustainedin targeted communities.
Covid 19 caused heavy damage to people and children in cocoa-producing areas. We will continue to support them so that as many children as possible can live with peace of mind.