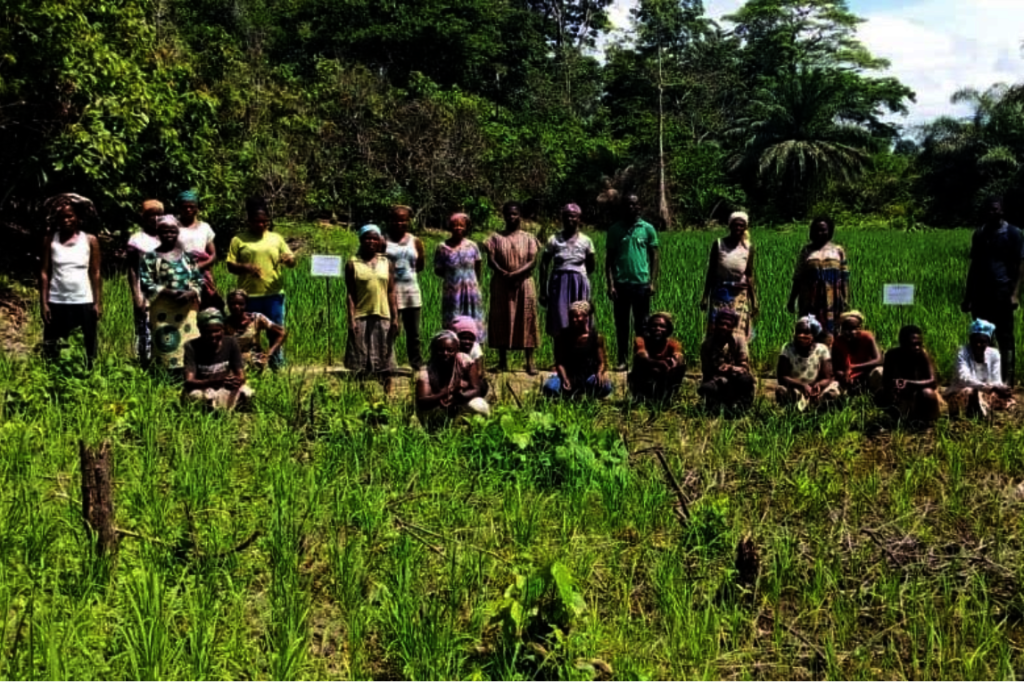 Hello, everyone! This is Kondo, the Ghana Project manager. A state of emergency has been declared and inconveniences continue, but I'm waiting for the return of our freedom!
In Ghana, people are struggling to protect their livelihoods under the difficult circumstances of the Covid-19 pandemic. Even after the lockdown was put in place across Ghana in March last year and later lifted in April, activities such as open-air markets where large numbers of people gather were restricted, affecting many cocoa farmers. In addition, schools were closed for a total of 9 months, which resulted in 62 children returning to child labor in the project area. As soon as the schools reopened in January 2021, they stopped child labor and went back to school again, but many cocoa farmers are still struggling to make ends meet.
Particularly serious is the lack of a stable source of income for cocoa farmers, which makes it difficult for them to support the education of their children on a stable basis. Originally, many cacao farmers did not have any other means of income. As a result, fluctuations in cacao yields and prices often led to a drastic decrease in income and instability in their lives. Diversifying cultivars to solve this problem will reduce that risk and make farmers' livelihoods more resilient.
The project began farming edible snails in 2019. And from 2020, people in the project are starting to grow new rice crops in order to diversify their income sources. In fact, rice is considered to be a very good crop in Ghana, as it is highly profitable and consumed by the people themselves. It is heard that some cocoa farmers are quitting cocoa cultivation and shifting to rice production.
Using Ghana's rural development scheme called Women in Additional Income Generating Activities (WAIGA), they started growing rice under the guidance of engineers from Ghana's Ministry of Agriculture. Twenty-five farmers will participate in the training and will be provided with seeds, fertilizers, etc. The cost of the training will be offset by the payment of a bag of rice after the harvest. This year, 25 farmers harvested a total of 184 bags, or 7.5 bags per acre, and the rice was sold out at the market.
Poverty is not the only reason why child labor occurs, but it is still important to get out of poverty, improve income and stability in order to protect children's rights and educational environment. Especially in this Covid-19 pandemic, how families can ensure that their children are educated is an important issue. The project is now conducting monitoring and awareness-raising activities to eliminate child labor by themselves, including child protection committees and school management committees. If we can provide the infrastructure for children to learn and play in a safe environment, the project area can move closer to becoming a Child Labour Free Zone, which the Ghanaian government is promoting.
Even in the difficult circumstances of the Covid-19 pandemic, the people in the project communities continue to work to eliminate child labor, and in doing so, they also continue to make efforts to improve their own lives. We, ACE, will support and encourage such local people!