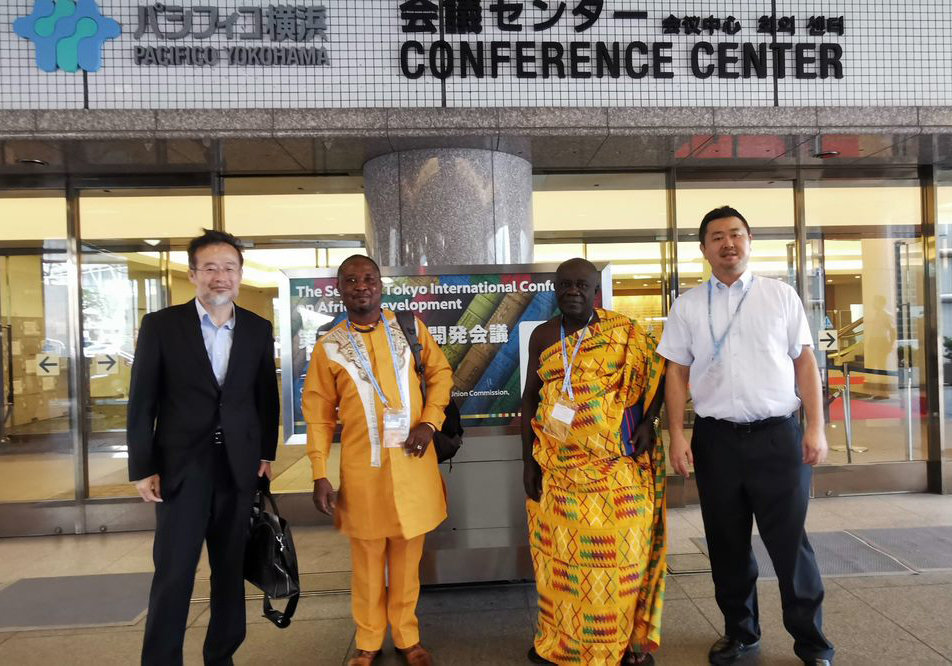 Thank you for your ongoing support of our projects. Without your financial contributions, we would not be able to continue our operations in new villages in Ghana and establish child labour-free supply chains in Ghana and across the globe.
Last week ACE presented at the TICAD 7 (7th Tokyo International Conference on African Development), an international three-day gathering attended by country leaders, NGOS, trade unions and government ministries. The TICAD is an important collection of events fostering cross-sector collaboration and knowledge exchange and it acts as a time for reflection on the progress being made in African development. It is also a time when future priorities and commitments by all stakeholders can be declared. It represented a great opportunity for ACE to reflect upon the lessons learned from the SMILE Ghana project and how our operations are leading the way for the creation of a system of Child Labour Free Zones (CLFZ) across cocoa-farming communities in Ghana.
On the second day of the conference, we were able to have a lengthy conversation with Nana Brempong, head of our local partner CRADA, as well as Mr. Nana, Chief of a village in Atwima Mponua district where we first started the SMILE Ghana project back in 2009. We reflected upon how the community had changed within the last ten years, and thought it was important to share some of their jaw-dropping statistics with you.
Prior to the project, 30% of the village's children were enrolled in school. Attendance was poor and a path toward university practically non-existent. The existing educational environment itself discouraged attendance and helped steer children into labour in the coca-industry: the village didn't have a junior high school - the nearest one was 9 miles away, teacher attendance and performance was poor due to lack of training and infrastructure, and parents could not see the importance of sending children to school when they lacked the funding to provide them with necessary supplies such as textbooks and school meals. Today, enrolment in school is at 95% with school attendance remaining between 95-98% throughout the year. Several students are attending university this year.
Chief Nana himself expressed his surprise and gratitude regarding how much the village had changed, highlighting the fact that he no longer saw children working on the farm during the school day. As part of the SMILE project, a junior high school was built in the village. School supplies provided. Vulnerable families provided financial support and financial management training. Teachers given training and more teachers recruited to accommodate the increase in the pupil population.
While he acknowledged that he had faced some reluctance at the beginning of the project to withdraw children from labour, the improvements of the educational environment and awareness-raising activities regarding the importance of education has reinforced support amongst community members. We were so delighted to hear about how things had changed in this village and these changes are being seen in the other project villages too. By providing these communities with the initial aid to improve - or even newly establish - basic facilities and supplies, we are able to kick start a long-term transformation of development.
We will continue to work with local people in Ghana, working in solidarity to create a better educational environment for all the children who live there so that they have the capacity to themselves build a better future for their community.
Thank you again for your role in these successes. Any further support that you can give for the continuation and expansion of this project will be much appreciated.