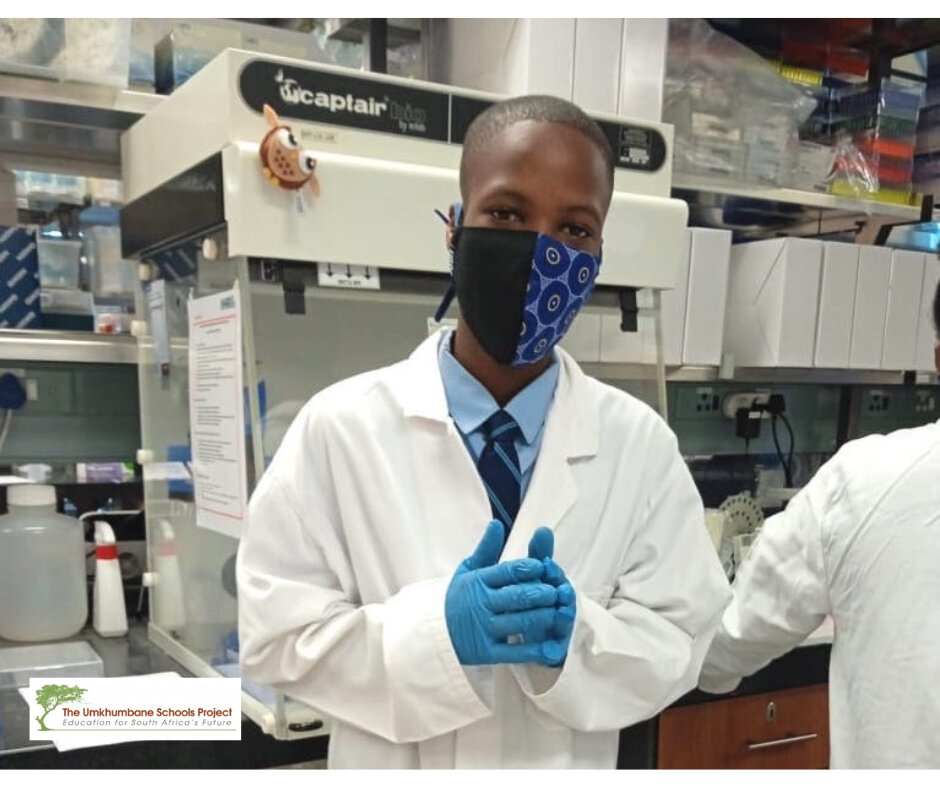 "How are scientific discoveries made in the fight against diseases such as Tuberculosis and HIV?" was the focal question for a series of three laboratory visiting days for 90 USP learners at the Africa Health Research Institute.

"How can the digital divide in education best be addressed through public policy?" asked the prompt for this year's Model Legislature event attended by a team of USP learners in August, through our collaboration with the South African Institute of International Affairs.

"What should be included in the design of a women's health clinic?" queried the competition guidelines for an architecture, science, and engineering career event put on by the USP and the Durban University of Technology's Office of Community Engagement and attended by 56 USP students.
Thanks to your generous GlobalGiving donations and some wonderful local partnerships, Umkhumbane Schools Project students have been exploring answers to these and other questions through an array of experiential learning opportunities since our last report to you. In the under-resourced setting of their schools and community, our learners have scant opportunity to engage with their classroom learning in much depth or in ways that seem relevant to the real world. These limitations perpetuate deep disparities in general knowledge, career awareness, and higher education access that still persist in South Africa nearly three decades after the end of apartheid. But through the power of your donations, our learners are participating in a wider world of learning, interacting with peers from other schools, developing skills in research and public speaking, and learning by doing.
And along the way, the questions above give way to other, even more meaningful questions:
What could I be...? A scientist? A legislator? An architect or engineer?
Your donations are inspiring new dreams, instilling new self-confidence and hope, and changing lives. Thank you so much for continuing to make our work with the youth of Umkhumbane possible. We will continue to keep you updated on the impact of your generous giving.
With our gratitude,
Martha Bishai and The Umkhumbane Schools Project Team