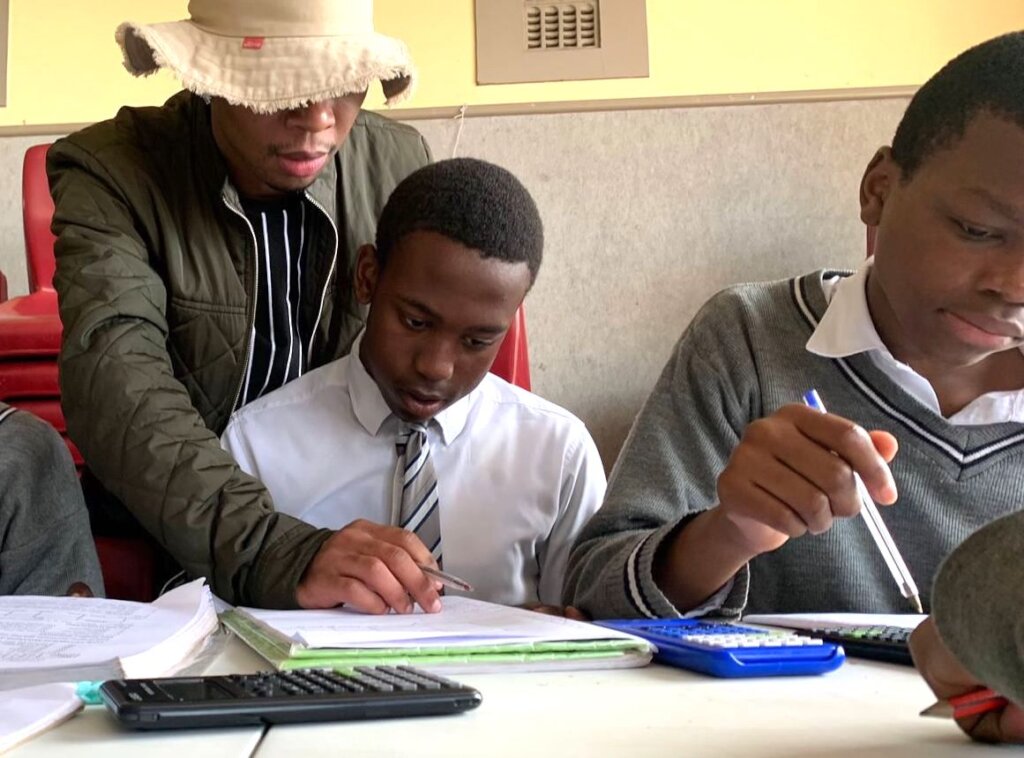 What a difference a table can make! Over the last year or so, The Umkhumbane Schools Project has seen the number of intact tables at the community library where we host our mathematics program dwindle, even as attendance in the program has been thriving. This year we are teaching an average of 262 math learners each weekend across three two-hour sessions. By the midyear, however, our crowd of eager students was writing on their laps with no solid work surface as the library's tables continued to break down and disappear.
Thanks to you, and to all of our generous GlobalGiving donors, the USP was able to purchase twelve beautiful new tables for our weekend math program in late August. The tables are durable and easy to fold and store. Most importantly of all, they create a spacious and stable workspace that our young scholars are so excited to be able to use. I wish that each of you could have been here to see the learners faces when they arrived on a recent Saturday and discovered the tables all set up and waiting for them.
It is not easy to fully capture in words the lack of basic infrastructure for learning in the Cato Manor/Umkhumbane community. Something as simple as a solid table can be scarce. Many of our schools' classrooms lack electricity, are missing windows, and have insufficient seating. Funds from the Department of Education are extremely low, so repairs or replacements are slow to happen, if at all. When they can, our partner school principals work hard to seek sponsorships for repairs. One of our partner principals has in the last year managed to rebuild a whole classroom in his school that had been demolished years ago. The Umkhumbane Schools Project is glad to be able to play a role in providing not only things like new tables for our programs but also needed assistance for infrastructure repairs at our partner schools. Over the years we have painted classrooms and offices, replaced many window panes, restored sections of damaged roofing, and purchased chairs for classrooms – all thanks to your generosity.
At a time when the world is full of starkly distressing news, I am happy to send along this snapshot of hope and resilience from The Umkhumbane Schools Project. Even small things – like a dozen new tables – can have a meaningful impact. We are grateful to you for making our impact possible.
Please be sure to click on the link below to see a video of some USP learners expressing their gratitude.
On behalf of our young mathematicians and all of us here at The Umkhumbane Schools Project, thank you!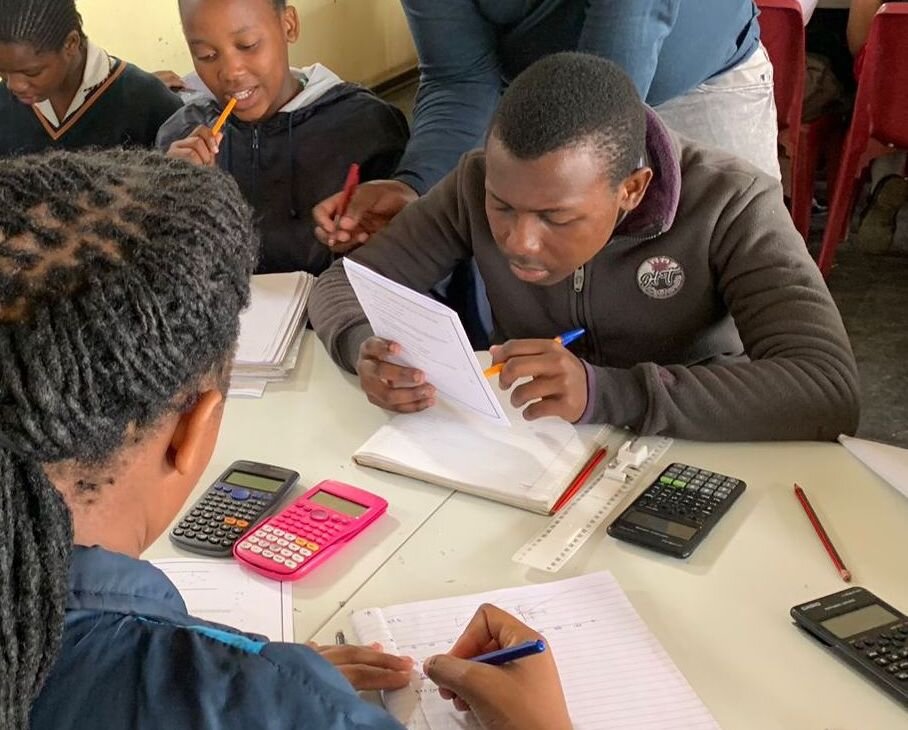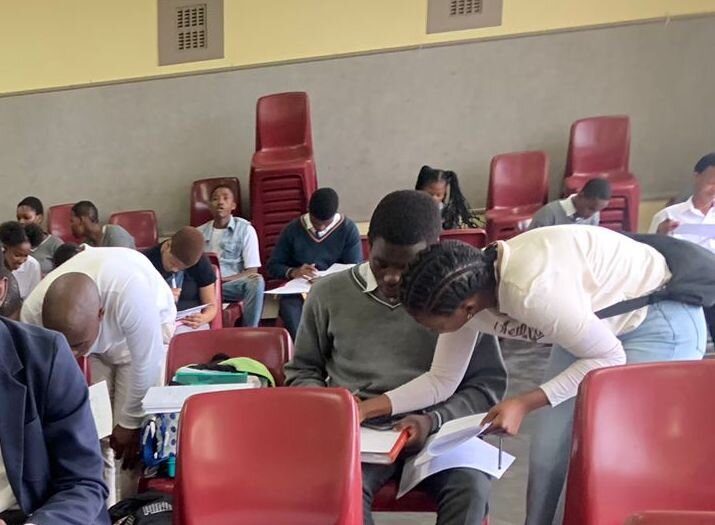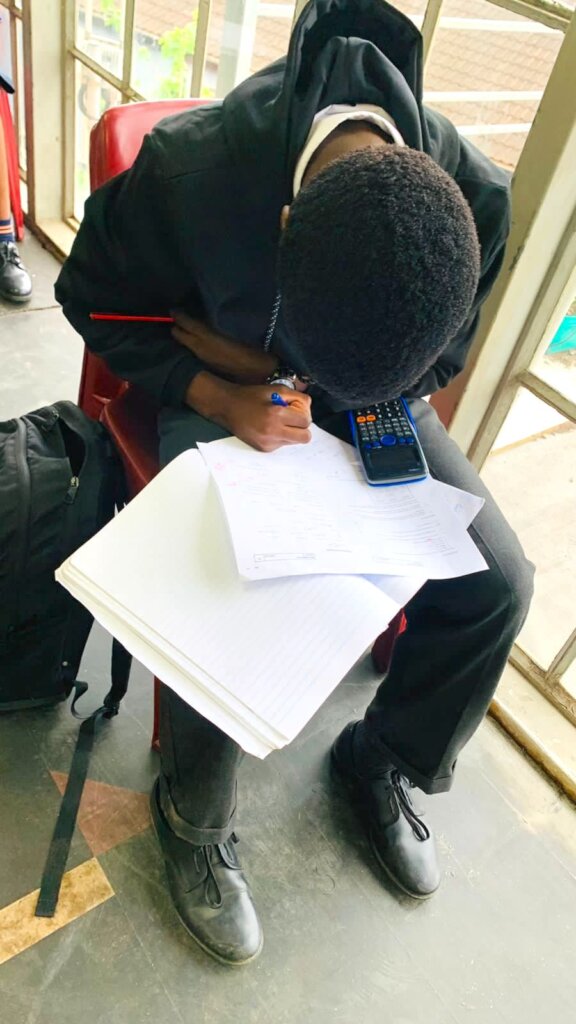 Links: